Pella Corporation Case Study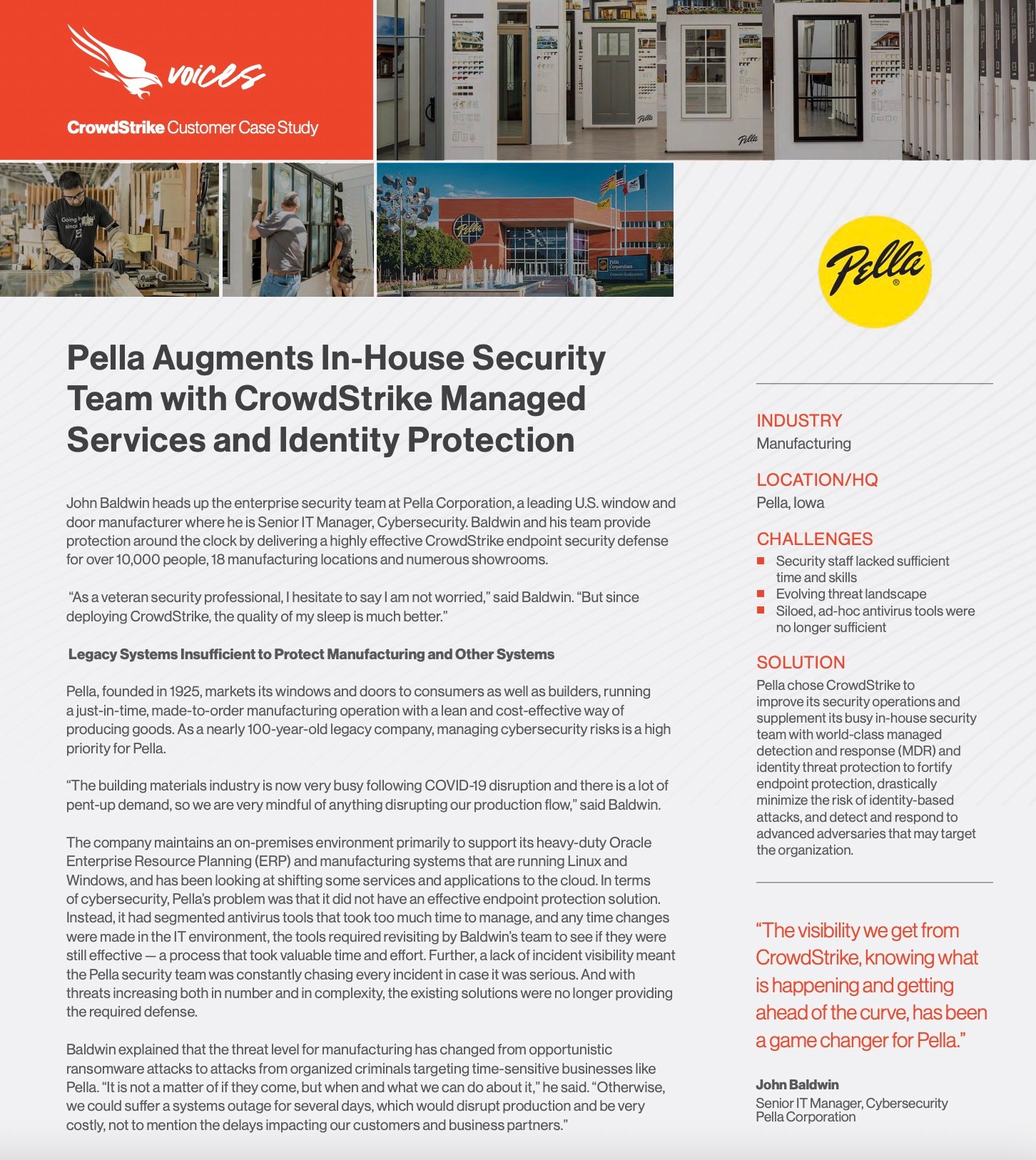 Pella, founded in 1925, markets its windows and doors to consumers as well as builders, running a just-in-time, made-to-order manufacturing operation with a lean and cost-effective way of producing goods. As a nearly 100-year-old legacy company, managing cybersecurity risks is a high priority for Pella.
Pella chose CrowdStrike to improve its security operations and supplement its busy in-house security team with world-class managed detection and response (MDR) and identity threat protection to fortify endpoint protection, drastically minimize the risk of identity-based attacks, and detect and respond to advanced adversaries that may target the organization.
"The visibility we get from CrowdStrike, knowing what is happening and getting ahead of the curve, has been a game changer for Pella." — John Baldwin, Senior IT Manager, Cybersecurity Pella Corporation
Discover More at our

Resource Center
For technical information on installation, policy configuration and more, please visit the CrowdStrike Tech Center.
Visit the Tech Center