CrowdStrike Services Report Focuses on Trends Observed in 2019 and the Outlook for 2020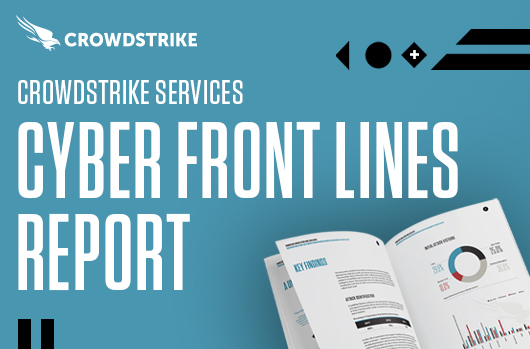 The CrowdStrike Services team has issued their latest report: "CrowdStrike Services Cyber Front Lines Report: Observations From the Front Lines of Incident Response and Proactive Services in 2019 and Insights That Matter for 2020." This blog, which is the Foreword to the report, is from CrowdStrike CSO and President of CrowdStrike Services Shawn Henry.
The year 2019 ushered in a host of new adversaries, new attack methods and new challenges for those of us in the cybersecurity industry. The CrowdStrike® Services team faced these trials head-on, across geographical regions and within public companies, private industries and government entities spanning a variety of digital mediums.
The work we're doing — our forte — is incident response and stopping sophisticated breaches, each one unique in size, scope and motivation. We conduct hundreds of investigations each year across the globe and have the expertise to respond quickly and begin mitigation immediately — what we refer to as "speed-to-remediation."
2019: A Banner Year for CrowdStrike
There were also a number of significant changes at CrowdStrike in 2019. We became a publicly traded company, significantly expanded our global footprint, and increased our corporate hiring count, with Services consultants now located in seven countries and delivering support in over 40.
Yet, we haven't lost focus on the most important things. The adversaries are as committed as ever, with new attack vectors on the rise, so we must be agile and proactive. They still seek the path of least resistance — as we harden one area, they focus on accessing and exploiting another. Finally, we still maintain that the most critical aspect of a strong cybersecurity posture is early detection, combined with swift response and mitigation.
A New Perspective in This Year's Services Report
With that in mind, this year we've decided to provide a new perspective in our Services Report. You'll find that in this report we're focusing on the trends and themes observed in the global incidents we responded to and remediated throughout 2019, rather than the anonymized case-specific victim examples of years past.
I'm confident this approach will provide you with greater insight into the front-line view of the digital battle we're fighting, as well as offer pragmatic steps to ensure your organization doesn't become the next statistic in our 2020 report. Our analysis and lessons-learned will add value to your proactive security measures and situational awareness for the new year. I encourage you to review the contents and implement procedures as appropriate, to help make your environment more resilient and to better protect your organization.
One team, one fight.
Additional Resources