5 Common Hybrid IT Security Challenges and How to Overcome Them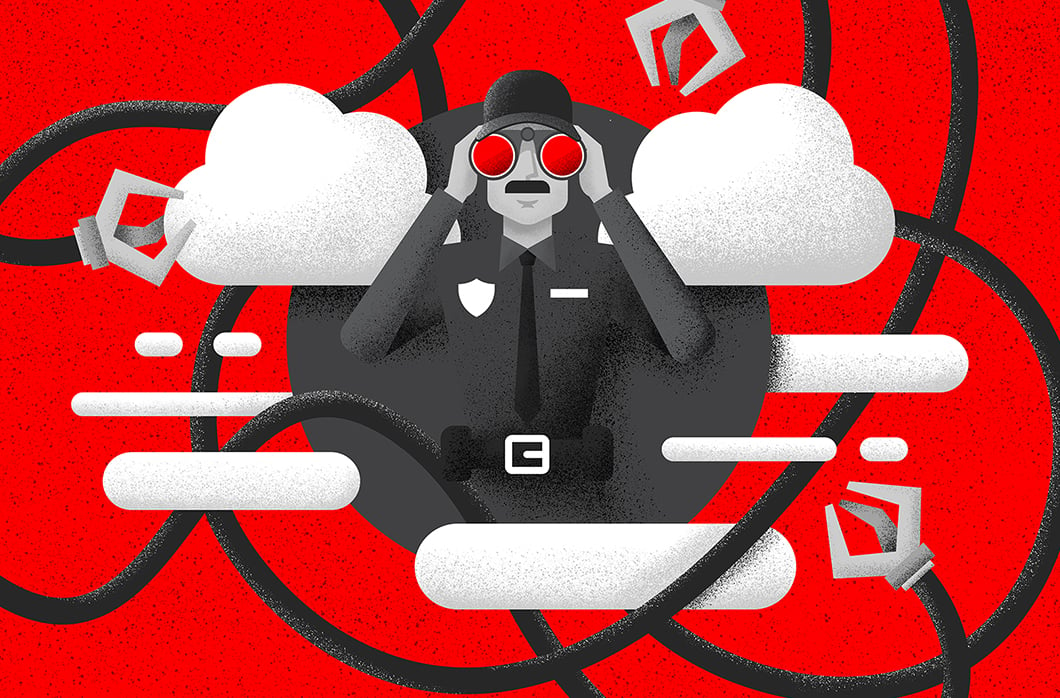 Digital transformation has pushed organizations to adopt a hybrid IT approach and has created a mix of on-premises and cloud infrastructure that has to be supported and protected. 
Unfortunately, while hybrid IT holds significant promise for businesses when it comes to creating efficiencies and speeding the delivery of applications and services, it also introduces a new set of security challenges. To embrace the cloud with confidence, organizations need to solve five critical security issues facing their IT environment. 

Challenge #1: Visibility and Control
Maintaining visibility in the cloud is arguably the biggest challenge when it comes to securing cloud-native applications. Cloud environments are dynamic, and between the ephemeral nature of containers and the number of services, users and data that need to be monitored, deep insight into activity can be difficult to come by. 
Shadow IT poses another challenge. Often, these cloud assets are the result of employees trying to do their jobs more effectively. Decisions about provisioning can slow down velocity or negatively impact productivity and are deal breakers for these staffers. As a result, some employees will deploy and use cloud applications without alerting IT, leaving these assets outside of IT control and potentially creating gaps that adversaries can exploit. Doing so, however, leaves these assets outside the control of IT.
Solving these problems with legacy tools designed for on-premises environments does not work. Additionally, using disparate tools can complicate efforts to secure users and cloud applications. In SANS Institute's 2021 Cloud Security Survey, the lack of real-time visibility into events and communications involved in an incident was a commonly cited challenge organizations faced when adapting forensics and incident response to the cloud. Likewise, visibility into what data is being processed in the public cloud, and where, was one of the most commonly cited concerns related to using the public cloud for business apps.
With every workload in the cloud, security becomes more complex. Without deep visibility into their cloud infrastructure, organizations face a reality of increasing risk, where a mix of misconfigurations, attacks and data breaches potentially slips under the radar. To solve this problem, it is critical for organizations to be proactive by putting tooling in place, like cloud security posture management, that provides centralized management and visibility across the entire hybrid infrastructure. 
Challenge #2: Compliance
The lack of visibility makes maintaining compliance controls in the cloud difficult. There are numerous regulations that organizations need to be concerned with, depending on where they are located and where they do business. For these organizations to operate safely in the cloud, it is vital for business and IT leaders to understand which regulations they need to comply with and what cloud assets are impacted by these rules. From there, they need the ability to implement the necessary security and compliance controls to meet the requirements of those mandates. In many instances, organizations still find themselves manually checking to ensure they are meeting custom or regulatory security baselines for compliance and auditing. This is burdensome for already strapped security teams and is error-prone and complex, given the diverse nature of hybrid environments.
In a hybrid IT world, accomplishing this task means extending visibility and security controls from the on-premises environment to the cloud while maintaining consistent policy enforcement. It requires that organizations look for ways to automate the scanning and remediation of security controls — and cloud workload protection platforms enable teams to secure and enforce compliance from endpoints to containers and everywhere in between using a single solution.
Challenge #3: Security Consistency 
A recent study from CrowdStrike and Enterprise Strategy Group revealed that maintaining security consistency between the data center and the public cloud environments where cloud-native applications are deployed was the most commonly named challenge to cloud-native app security. Much of the reason for this is related to the reliance on point solutions as opposed to centralized policies and controls, and like compliance efforts, it is complicated further by a lack of visibility into the cloud infrastructure. 
The use of multiple clouds and disparate tools can create silos that make applying consistent security enforcement across the entire IT environment problematic. To remedy this, organizations need the ability to enforce policies across their entire infrastructure, from their data center to the cloud, and should look to address this problem head on through the implementation of a cloud-native platform that enables the protection of endpoints and cloud workloads.
Challenge #4: Data Security
With more data moving to the cloud every day, it is important for businesses to protect it. While many cloud service providers offer basic levels of data security, it is critical for organizations to develop and implement a comprehensive data security strategy as data moves to the cloud. Following the shared responsibility model, organizations are responsible for protecting their data. This can take multiple forms, including encryption, multifactor authentication (MFA) and microsegmentation. Each aspect of an organization's strategy can help improve protection against unauthorized data access and meet compliance mandates. 
Another critical element of a data security strategy is real-time monitoring, detection and response. These threat detection and response capabilities should be supported by machine learning and analytics to better identify anomalies and malicious activity. 
Challenge #5: The Skills Gap
Much has been said about the cybersecurity skills gap, a reality that has resulted in increased staff workloads, employee burnout and attrition. Given the pace of attacks targeting cloud environments, a lack of necessary expertise can have a significant impact on risk. The adoption of cloud services and technologies has broadened the attack surface that organizations need to protect and is causing attackers to adjust their tactics to take advantage of any potential gaps in defenses. Finding security professionals who can keep up with these changes is no simple task, and a lack of expertise further exacerbates all of the problems mentioned above.
While there seems to be no end in sight for the global cybersecurity skills shortage, there are alternatives — organizations facing this problem should look to turnkey solutions like managed detection and response (MDR) for the cloud and cloud threat hunting to augment their staff and serve as a security operations center (SOC) force multiplier.
Meeting the Challenge Head On
To a certain extent, technology can take the place of people, with automated detection and machine learning paving the way for the efficient identification of threats. But securing any IT environment needs the right combination of tools and talent. As organizations embrace a hybrid infrastructure, point solutions and legacy approaches will not suffice. Organizations need security that is built for the cloud and can carry the same level of control and visibility from their on-premises environment into that new arena. Meeting these challenges head on with a layered, unified approach to security will enable organizations to move forward with their cloud plans with the knowledge that their users and data are well guarded.
Additional Resources
Related Content