Falcon OverWatch: Managed Threat Hunting Service
Falcon OverWatch™

A managed threat hunting service built on the CrowdStrike Falcon® platform

Providing an additional layer of oversight and analysis to ensure that threats don't get missed and ultimately to prevent the mega breach. This service is comprised of an elite team of security experts who proactively hunt, investigate and advise on threat activity in your environment.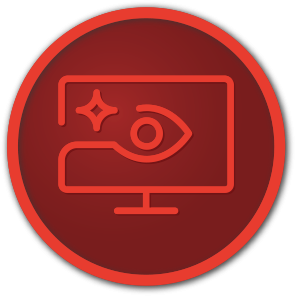 Falcon OverWatch - Key Benefits



"OverWatch contacted me a week ago to tell me that they had detected some activity that was associated with a known server-hijacking organization. Their call allowed us to go in and address that very issue specifically. Their actions prevented us from having one of our servers sold on the black market for spammers or other bad actors to use."
Mark Sauer, Director of Information Technology
HERE FROM TRANSPAK
Falcon OverWatch: A Managed Threat Hunting Service like No Other
Built on the Falcon Platform

Processes more than 1 trillion events per week

Seamlessly integrates with the powerful Falcon platform
24x7 Operational Readiness

Identifies and stops more than 15,000 breach attempts per year

Employs expertise gained from daily "hand-to-hand combat" with sophisticated adversaries

Poised to take action on your behalf, within seconds, if required
Power of the Crowd

Identifies new threats in any environment and immediately shares the protection across the global CrowdStrike community

Hunts ceaselessly across all industry verticals and geographies
FALCON OVERWATCH - SERVICE OFFERINGS
There are two levels of Falcon OverWatch, each one building on the previous level, allowing your organization to choose the option that best fits your requirements and resources.
STANDARD
Provides 24/7 managed threat hunting and email notification from the Falcon OverWatch team within moments of a detection
Recommended
PREMIUM
The highest level of Falcon
OverWatch service, it includes
all Standard offerings, plus
escalated notification of alerts
to the appropriate contacts,
access to an OverWatch threat
response analyst and proactive
services such as health checks,
proactive configuration,
quarterly briefings and security
recommendations
Choose the level that best fits your needs and business requirements.

Get answers to commonly asked questions
FALCON OVERWATCH FAQ
FALCON OVERWATCH - PROTECTION FOR ALL ORGANIZATIONS
For organizations with a dedicated security operations center:
Reduce alert fatigue and eliminate false negatives and false positives when hunting for threats.
For organizations with a smaller security team:
Implement proactive threat hunting and enjoy the highest level of protection at a fraction of the cost and effort.
For all organizations:
Take your security operations to the next level by partnering with Falcon OverWatch to gain clarity on attacks and guidance on how to eliminate threats quickly and prevent breaches.
To learn more about how Falcon OverWatch can help you detect and respond to cyber incidents around the clock: