Hunting adversaries
that have evaded all
other defenses
Stopping Attacks Before They Do Damage
How do you know if an attacker has bypassed your security countermeasures? If yours is like most organizations, the answer is, you don't. That's why you need Falcon OverWatch, CrowdStrike's dedicated managed threat hunting team, working 24/7 to proactively identify attacks.
Falcon OverWatch Proactively Hunts, Investigates and Advises on Threat Activity in Your Environment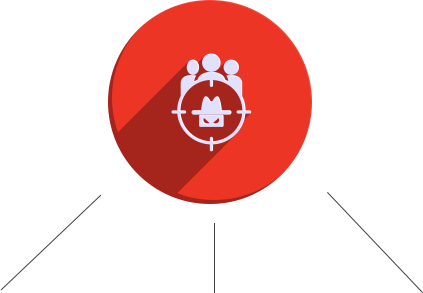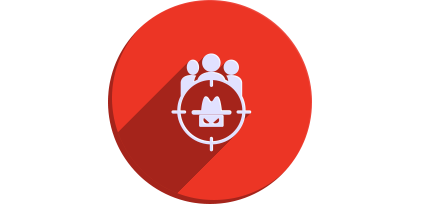 HUNTING
Sifting through billions of security-related endpoint events – running to petabytes of data – 24 hours a day, to uncover subtle signs of compromise
INVESTIGATING
Analyzing activities and following event trails to identify potential breaches
ADVISING
Scoping intrusions, identifying entry points, estimating damage and delivering actionable information, for immediate mitigation and reduced time to resolution
"CrowdStrike Falcon's next-generation threat protection capabilities, its DVR-like endpoint detection and response features, aided by the elite Falcon OverWatch managed hunting team, has proved its value to us time and again."
Mike Burgess, CISO
Managed Threat Hunting. 24/7 Protection. We've Got Your Back.
The world-class Falcon OverWatch team augments your existing resources and via the Falcon Platform, adds expert analysis and proactive adversary hunting to take your security capabilities to the next level.
Find adversary activities that may be occurring without your knowledge
Rely on elite security experts — not just technology — to outmatch sophisticated human attackers
Seamlessly augment your existing security resources, improving your operational efficiency
Reduce alert fatigue with proactive notification and actionable alerts
FALCON OVERWATCH - PROTECTION FOR ALL ORGANIZATIONS
For organizations with a dedicated SOC:
Reduce your overall vulnerability to attack by providing additional trained, experienced security specialists to detect, alert, and advise you when suspicious endpoint activity occurs — anytime, day or night.
For organizations with a smaller security team:
Leverage Falcon OverWatch and the Falcon Platform in conjunction with your existing security and IT resources to provide a turnkey endpoint security solution at a fraction of the cost of a fully staffed on-premises SOC.
In any environment:
Rely on highly trained OverWatch security analysts to tie individual alerts together, allowing you to prioritize and focus on suspicious activities that indicate an active attack in your environment, and respond in real time — whenever and wherever the adversary strikes.
To learn more about how Falcon OverWatch can help you detect and respond to cyber incidents around the clock: Watch "How Falcon OverWatch Proactively Hunts for Threats in Your Environment"