CrowdStrike Falcon® Intelligence Elite Data Sheet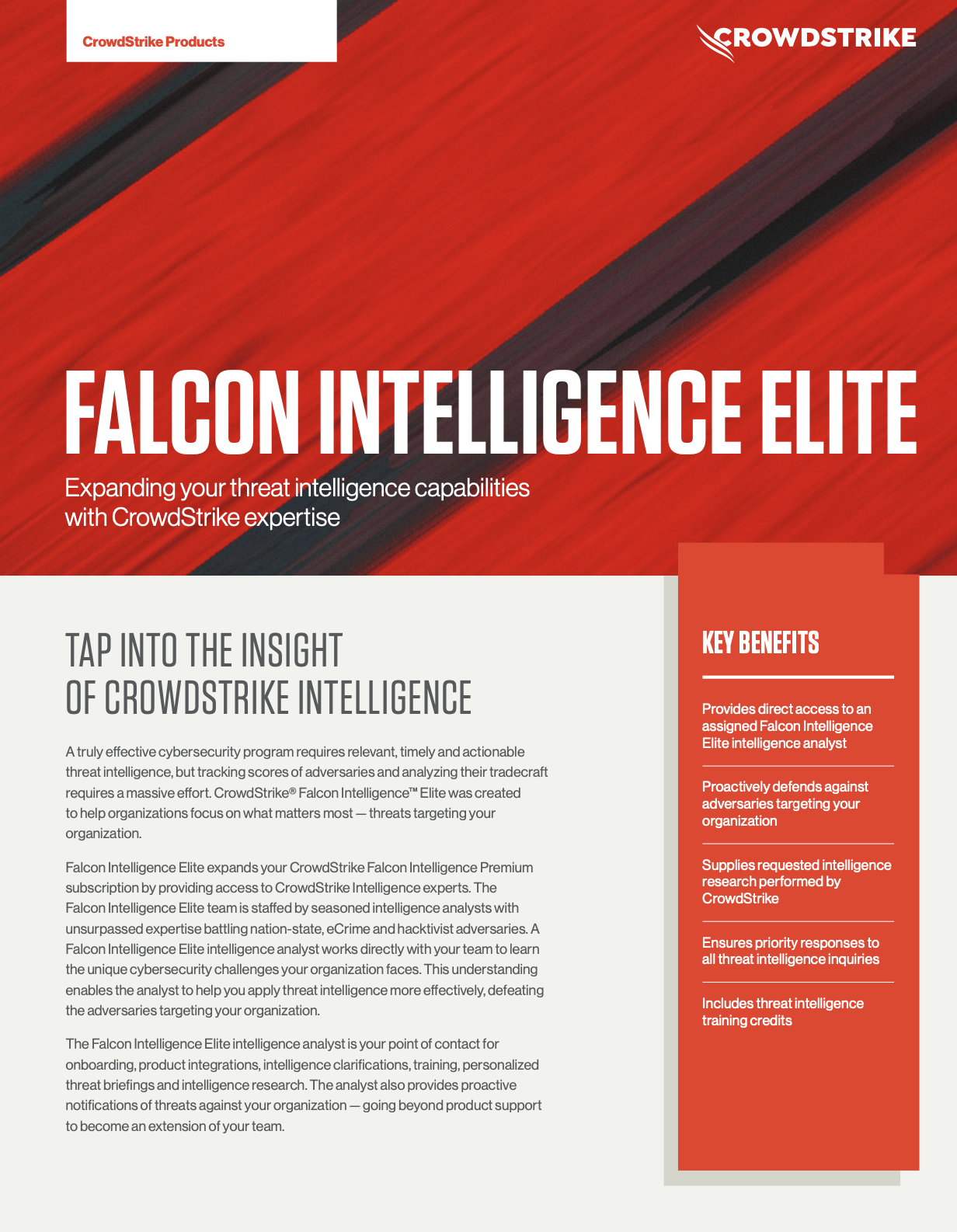 A truly effective cybersecurity program requires relevant, timely and actionable threat intelligence, but tracking scores of adversaries and analyzing their tradecraft requires a massive effort. CrowdStrike® CROWDSTRIKE FALCON® INTELLIGENCE™ Premium was created to provide the automated, actionable threat intelligence you need, when you need it — delivered by the leaders in cybersecurity research.
CrowdStrike Falcon® Intelligence Elite expands your CrowdStrike Falcon® Intelligence Premium subscription by providing access to CrowdStrike Intelligence experts. The CrowdStrike Falcon® Intelligence Elite team is staffed by seasoned intelligence analysts with unsurpassed expertise battling nation-state, eCrime and hacktivist adversaries. A CrowdStrike Falcon® Intelligence Elite intelligence analyst works directly with your team and is dedicated to learning the unique cybersecurity challenges your organization faces. This understanding enables the analyst to apply threat intelligence more effectively, defeating the adversaries targeting your organization.
Discover More at our

Resource Center
For technical information on installation, policy configuration and more, please visit the CrowdStrike Tech Center.
Visit the Tech Center