CrowdStrike Falcon® Intelligence Recon Data Sheet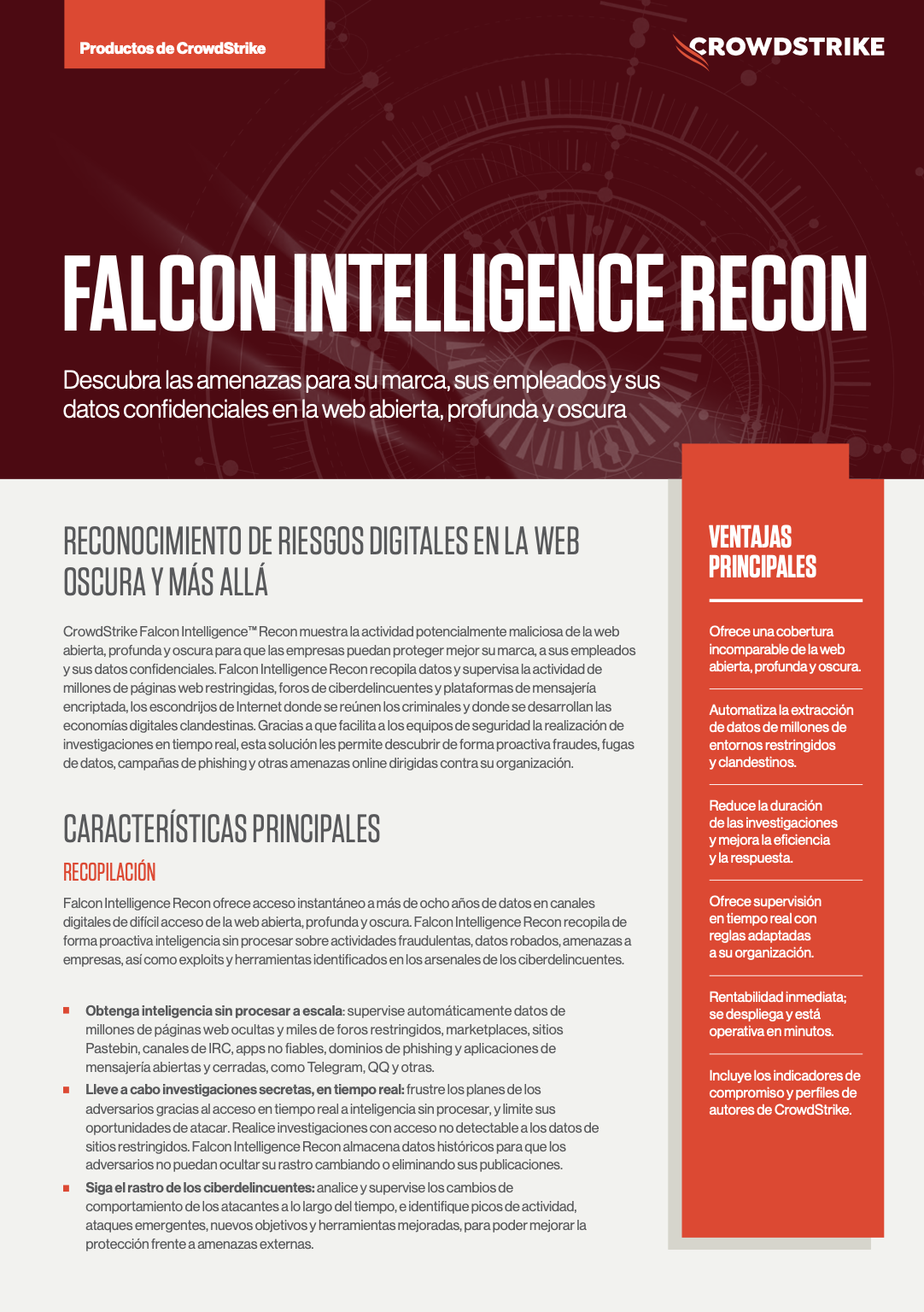 Descubra las amenazas para su marca, sus empleados y sus datos confidenciales en la web abierta, profunda y oscura
CrowdStrike CROWDSTRIKE FALCON® INTELLIGENCE™ Recon muestra la actividad potencialmente maliciosa de la web abierta, profunda y oscura para que las empresas puedan proteger mejor su marca, a sus empleados y sus datos confidenciales. CrowdStrike Falcon® Intelligence Recon recopila datos y supervisa la actividad de millones de páginas web restringidas, foros de ciberdelincuentes y plataformas de mensajería encriptada, los escondrijos de Internet donde se reúnen los criminales y donde se desarrollan las economías digitales clandestinas. Gracias a que facilita a los equipos de seguridad la realización de investigaciones en tiempo real, esta solución les permite descubrir de forma proactiva fraudes, fugas de datos, campañas de phishing y otras amenazas online dirigidas contra su organización.
Discover More at our

Resource Center
For technical information on installation, policy configuration and more, please visit the CrowdStrike Tech Center.
Visit the Tech Center