Cybersecurity's Best Kept Secret: Threat Intelligence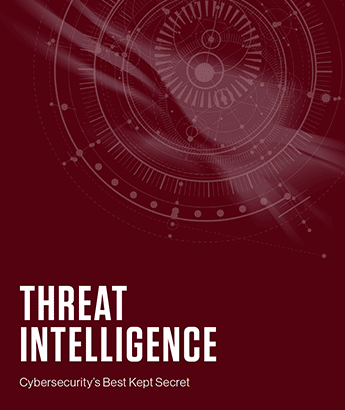 Learn how Cyber Threat Intelligence helps you bolster defenses, hunt down adversaries, investigate incidents, and make better security decisions.
While once considered a "nice to have", Cyber Threat Intelligence (CTI) is now widely considered an essential weapon against breaches. A recent study by Enterprise Strategy Group (ESG) found that 72 percent of organizations plan to increase CTI spending – further validation of its important role in your security strategy. Yet, because threat intelligence comes in many shapes and forms, it is often misunderstood.
This white paper, "Threat Intelligence, Cybersecurity's Best Kept Secret," offers in-depth coverage of Cyber Threat Intelligence CTI, including the different categories of threat intelligence and use cases that demonstrate CTI's effectiveness in thwarting today's most dangerous and sophisticated attackers. You'll also learn how the right CTI can empower better security and executive decisions, while dramatically improving your organization's security posture.
Download this White Paper to learn:
The three primary categories of Cyber Threat Intelligence (CTI) – Tactical, Operational, and Strategic, including what they are, how they work and their role in an effective security strategy
Four key use cases highlighting how CTI can be used to provide better security, including anticipating attacks, accelerating detection, improving incident response times, and empowering better decision-making
How CrowdStrike helps security stakeholders by delivering the industry's most powerful and actionable Cyber Threat Intelligence framework
Discover More at our

Resource Center
For technical information on installation, policy configuration and more, please visit the CrowdStrike Tech Center.
Visit the Tech Center