Falcon Intelligence Recon: Digital Risk Protection
Take action against threats happening beyond the perimeter and strengthen protection for your organization's brand, identities and sensitive data.
Falcon Intelligence Recon Offerings
CrowdStrike Falcon® Intelligence Recon
Falcon Intelligence Recon enables security teams to track adversaries and their activities outside the network perimeter. Choose this to extend protection against data leaks and targeted attacks.

CrowdStrike Falcon® Intelligence Recon+
Includes everything in Falcon Intelligence Recon, but everything is managed by CrowdStrike's team of experts. Choose this to gain access to the expertise you need to battle sophisticated adversaries.
Monitor the criminal underground
Identify exposed confidential data
Discover domain impersonations
Assign, track and manage alerts
Adversary profiles
Vulnerability intelligence
Discover external attack vectors
Cybercrime activity reports
Assigned CrowdStrike expert
Managed rule monitoring
Alert triage and assessments
Mitigation recommendations
Updates and threat breifings
Takedown support
Falcon Intelligence Recon
Falcon Intelligence Recon+

Gain visibility into the cybercriminal underground
Gain broad visibility across the criminal ecosystem by identifying exposed data, domain abuse, exploit usage and chatter on underground forums.
Understand your threat profile
Identify which technologies have the highest risk of being exploited and understand the latest cybercrime trends that may affect your business.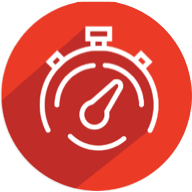 Expose imminent risk
Gain early discovery of emerging threats related to your organization's brand, employees and sensitive data.
Falcon Intelligence Recon features
Gain visibility beyond the perimeter
Safely access hundreds of criminal forums, marketplaces and underground communities
Discover impersonated domain names used for phishing or to deliver malicious content
Identify reputational and third-party risks emanating from leaked credentials, PII and financial data
View underground chatter that could pose a cyber or physical risk to your organization and personnel
Gain visibility into potential attack vectors
Understand the adversary
Investigate adversaries and their behaviors using MITRE ATT&CK navigation.
View vulnerabilities by exploit status, related actors and products.
Gain access to daily and weekly eCrime reports
Understand criminal forum trends and be alerted to new activity
Translate posts from over 18 languages into English using augmented translation with hacker slang dictionaries.
Take decisive action
Easy-to-use wizards help set up monitoring of organizational specific digital assets, brand names, executives, domains, vulnerabilities and more.
Quickly drill into critical alerts for further research. Review exposed data such as usernames, passwords, confidential data, and information on organizational assets
Examine discovered malicious domain details with IP's, Name Servers, MX records, SSL Certificates, Whois Records
Assign notifications to users inside or outside the security team. Track workload and status
Integrate notifications into third-party ticketing systems, SIEMs and SOARs with an easy to use REST API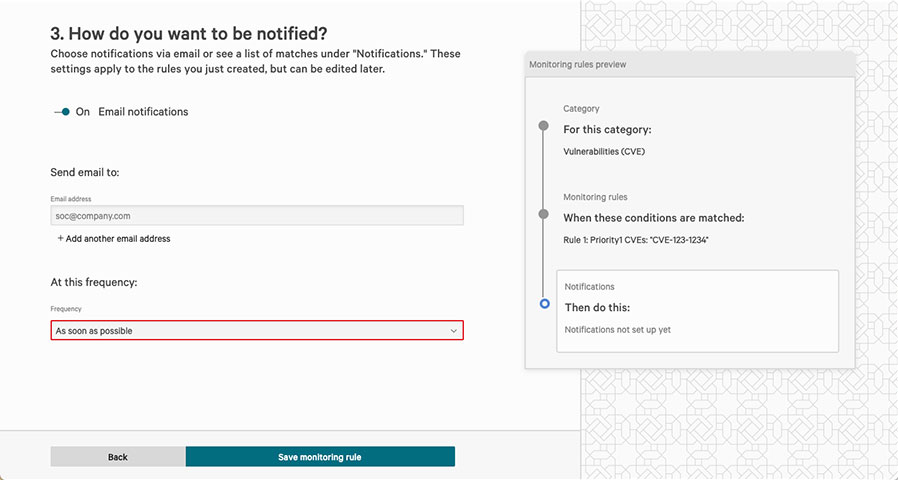 Falcon Intelligence Recon+
Includes everything in Falcon Intelligence Recon, but we manage it for you.
Relevant cybercrime insights
Falcon Intelligence Recon+ includes the technology and expertise required to identify threats to your organization across the vast cybercriminal underground.
Deep expertise
Gain direct access to a CrowdStrike expert with a multi year background in identifying and mitigating threats to organizations, brands and sensitive data.
Takedown assistance
CrowdStrike helps prepare and facilitate the takedown of fraudulent accounts, phishing websites, domains, and malicious posts that can potentially harm your business.
Learn more about
CrowdStrike Intelligence products

CrowdStrike Falcon® Intelligence
Automatically investigate incidents and accelerate alert triage and response. Built into the CrowdStrike Falcon® platform, it is operational in seconds.

CrowdStrike Falcon® Intelligence Premium
Premium adds threat intelligence reporting and research from CrowdStrike experts — enabling you to more effectively mitigate sophisticated nation-state, eCrime and hacktivist attacks.

CrowdStrike Falcon® Intelligence Elite
Elite is a force multiplier that expands your team's capabilities with access to an assigned CrowdStrike Intel Analyst.
Customers trust CrowdStrike