Anticipate threats, prepare your network, and improve your team's ability to stop breaches.
Wherever you are in your security planning process, CrowdStrike Proactive Services can improve your ability to withstand sophisticated targeted attacks.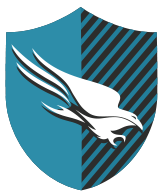 What Proactive Service Should You Choose?
Three key questions lead to the engagement that provides immediate value:
Is My Security Plan Mature?
Cybersecurity Maturity Assessment
How mature are your incident response capabilities today? Where are the gaps, and what should your organization do to solidify its security posture for the future?
We examine your current security documentation, processes and interview key staff to determine what steps are necessary to fortify your defenses.
IR Policy and Playbook Development
How do you fill gaps in current IR procedures and playbooks? If you don't have an IR playbook, how do you assess current capabilities to develop one? We help you improve your incident response operations by standardizing and streamlining your processes. We'll also analyze your current plans and capabilities, then work with your team to develop standard operating procedure "playbooks" to guide your activities during incident response.
Integrated Intelligence
From uncovering adversary motive and tactics, to predicting likely attacks, the unrivaled CrowdStrike Threat Intelligence capabilities play a critical role in all proactive services.
Customized Offerings
One size does not fit all. We offer proactive services that address the threats to your organization, providing you with the best protection for your most valuable assets.
The result?
Prioritization of resources based on actual risk
Implementation of effective detection measures
Comprehensive security strategy that actually prevents damage
Learn what proactive steps
your organization should
take to successfully defend
against attacks.

- Shawn Henry
CSO & President of CrowdStrike Services
Watch Video