Tabletop Exercise Data Sheet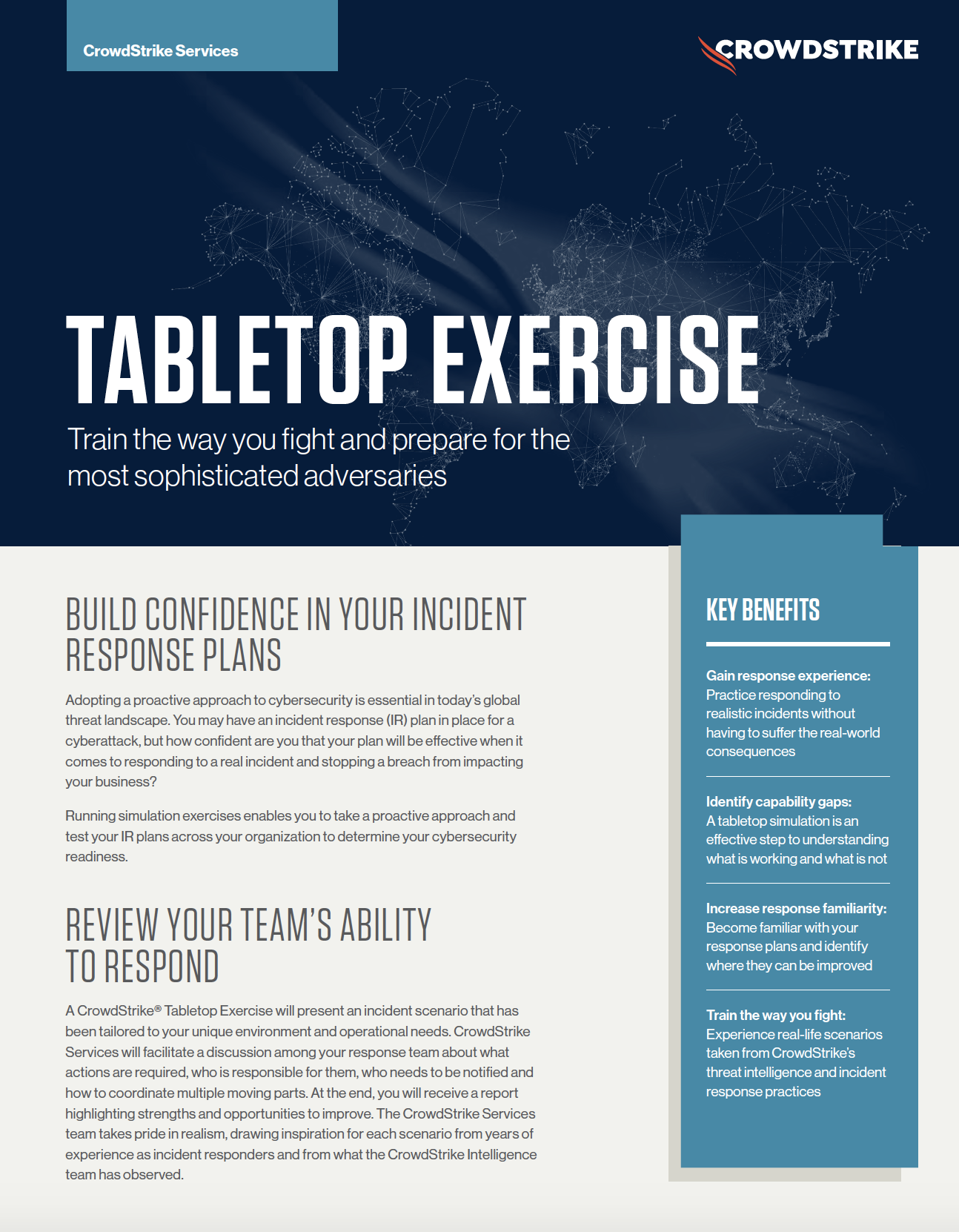 Want to learn more about what our tabletop exercises entail?
Download this data sheet to see how the CrowdStrike Services team presents an incident scenario in an on-site, one-day tabletop exercise with up to 25 members of your staff. This scenario is based on an attacker that our intelligence sources determine would be relevant to your organization. During the roundtable, we will proctor the conversation, but your staff will explore the experience: they make decisions, discover gaps in their knowledge and processes, and learn more about the attackers your organization faces today.
Discover More at our

Resource Center
For technical information on installation, policy configuration and more, please visit the CrowdStrike Tech Center.
Visit the Tech Center