Adversary Emulation Exercise Data Sheet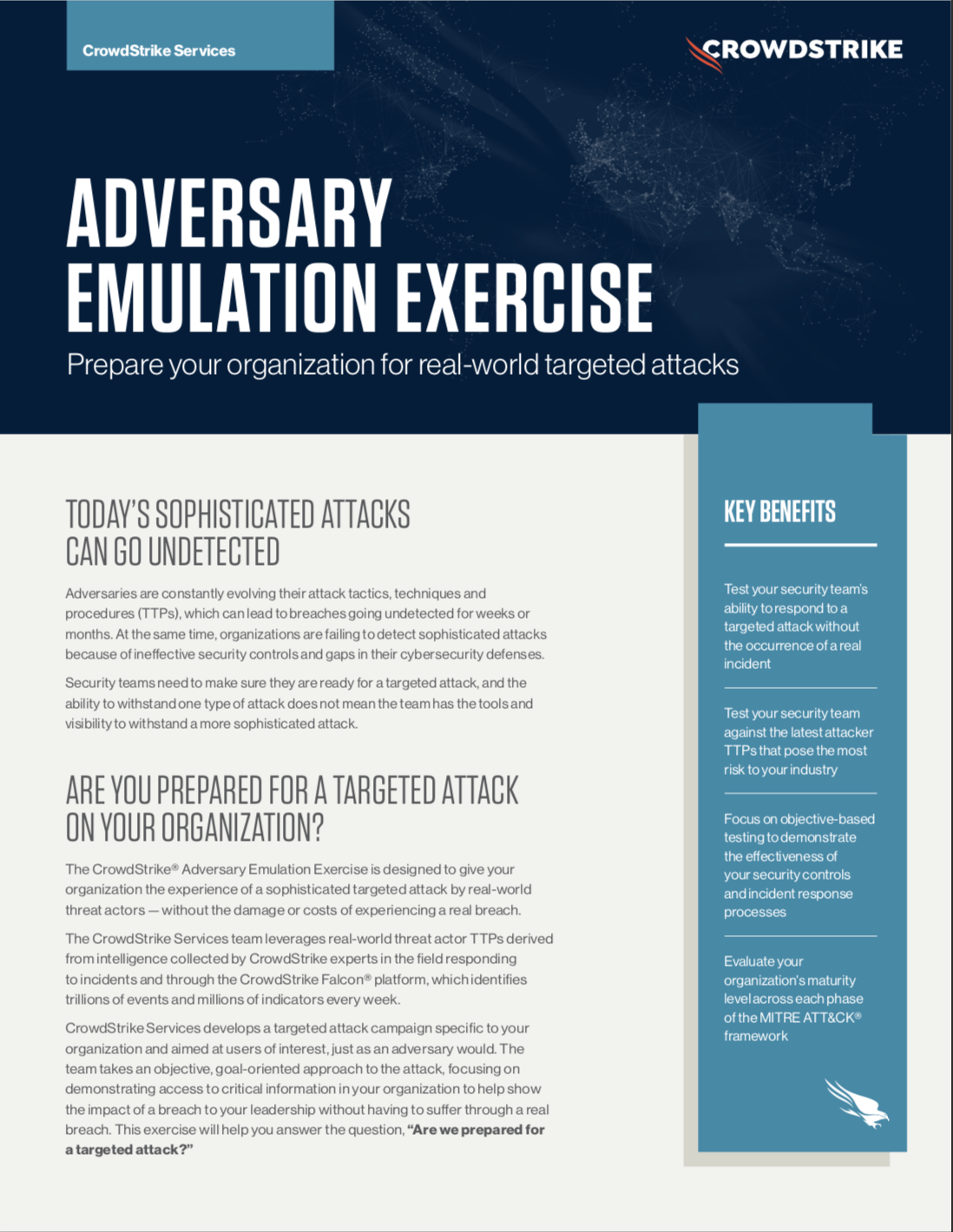 CrowdStrike's premier Red Team service offering helps organizations gauge their readiness to withstand an attack from the most advanced adversaries. During this test, our experienced consultants mimic current attacker techniques in an attempt to gain access to an organization's network and compromise specific assets.
Discover More at our

Resource Center
For technical information on installation, policy configuration and more, please visit the CrowdStrike Tech Center.
Visit the Tech Center