CrowdStrike Foundation Supports Next Generation of Talent in Cybersecurity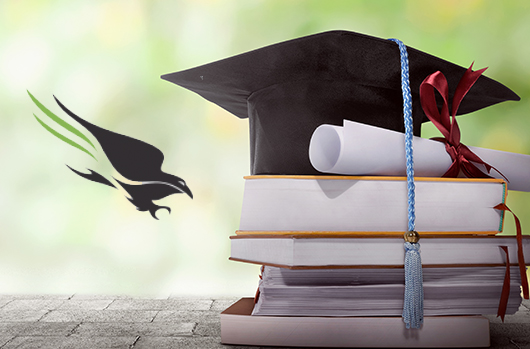 What is The CrowdStrike Foundation?
Cybersecurity is not just a job, it's a calling, a passion and most importantly, a necessity. It is also an exciting field with numerous disciplines encountering a constantly changing threat landscape. Last year, CrowdStrike® established the CrowdStrike Foundation as a 501(c)(3) nonprofit to nurture and develop the next generation of talent and research in cybersecurity and artificial intelligence (AI). The CrowdStrike Foundation also provides pro bono security software protection and supports worthwhile community endeavors across the globe.
The Future of Cybersecurity: CrowdStrike's NextGen Scholarship Recipients
Last week, the CrowdStrike Foundation announced the recipients of its first NextGen Scholarship awards for the 2018-2019 academic school year. The four scholarship recipients were chosen from among numerous outstanding applicants who are studying cybersecurity and/or AI at the graduate and undergraduate levels. Applicants for the scholarships came from a wide range of colleges and universities across the United States.
The foundation selection process focused on the students' academic record but also considered their passion for cybersecurity as a career. NextGen scholarships for 2018-2019 academic year were awarded to:
Maggie Engler, graduate student at Stanford University
Louis Giardina, graduate student at Virginia Tech University
George Hasseltine, graduate student at Brown University
Nicole Krantz, undergraduate student at George Mason University
The NextGen scholarships come at a critical time in the cybersecurity industry with forecasts indicating there will be a 1.8 million shortage of qualified security professionals by 2022. This statistic underscores the importance of the commitment of the CrowdStrike Foundation to supporting the next generation of talent in cybersecurity. We look forward to many years of helping talented undergraduate and graduate students through our NextGen Scholarship Program and seeing them realize their goals of a successful and fulfilling career in cybersecurity.
CrowdStrike Foundation Programs
Major programs of the CrowdStrike Foundation include:
NextGen Scholarship Program for undergraduate and graduate students studying cybersecurity and/or AI
Research grants to universities in cybersecurity and AI
Pro bono cybersecurity protection program for nonprofits and NGOs
Community support extending across the globe to protecting the most vulnerable, helping those in need, and building community.
Congratulations to the recipients of the inaugural round of the CrowdStrike Foundation's NextGen Scholarships!
Read the press release
Get more information on the foundation's programs
Get a full-featured free trial of CrowdStrike Falcon Prevent™ and learn how true next-gen AV performs against today's most sophisticated threats.