CrowdStrike Named "Visionary" in Gartner Magic Quadrant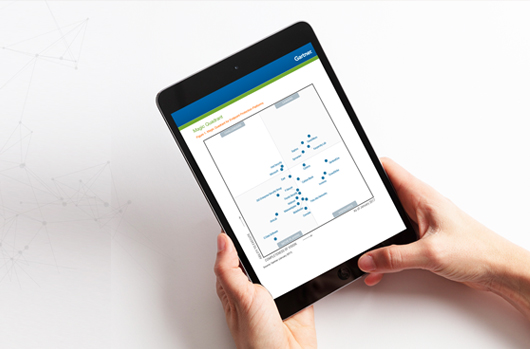 "Visionaries not only believe that the impossible can be done, but that it must be done." — Bran Ferren.
I am thrilled to announce that Gartner has named CrowdStrike a "Visionary" in the 2017 Magic Quadrant for Endpoint Protection Platforms (EPP). This is the first time CrowdStrike has been included in this distinguished report, and we're honored to receive this recognition in what is perhaps the most influential vendor analysis for organizations evaluating security products and services. In fact, we feel that this is an important validation of our innovation, momentum and success in the industry.
In our view, being positioned in the "Visionary Quadrant" is exactly where it matters most to forward-thinking organizations like CrowdStrike and our customers. Visionaries align with Gartner's view of how a market will evolve. They are companies that invest in leading-edge technologies. Their customers consider them best-of-breed in their categories. They are disruptive agents of change. We think CrowdStrike is a perfect fit.
This year's Magic Quadrant for EPP evaluated 23 endpoint protection vendors for their "Ability to Execute" as well as their "Completeness of Vision." Of those 23 vendors, seven were new entrants, indicating what we believe to be a fundamental shift in endpoint protection — a shift away from the "old guard" companies that have dominated this category for so many years. It's important to note that among these new entrants, CrowdStrike was positioned furthest to the right for its Completeness of Vision. Gartner defines Completeness of Vision as the degree to which vendors understand current and future customer requirements, and have a timely roadmap to provide this functionality.
Visionaries are about the future of endpoint security, and our vision hasn't changed since the day we founded the company. That vision was to start with a blank sheet of paper and design the most effective endpoint protection platform possible. It's what led us to become the first cloud-native endpoint protection solution, providing robust threat prevention leveraging artificial intelligence (AI) and machine learning (ML), advanced detection, response and activity recording, as well as forensics capabilities — all through a highly intuitive management console. We are the only company to provide a complete end-to-end solution that unifies next-generation AV with EDR and managed hunting, all via a single lightweight agent. We are also the only tested next-generation endpoint protection solution recognized as capable of fully replacing legacy AV — and a growing number of our customers are doing just that. Our certifications from AV-Comparatives and SE Labs, combined with Gartner's recognition of both our Completeness of Vision and our Ability to Execute, attests to our status as true visionaries providing a new, innovative and more effective approach to endpoint protection.
Download a full copy of the Gartner Magic Quadrant for Endpoint Protection Platforms.
Replace your legacy AV with CrowdStrike Falcon today, learn more from our webinar on-demand.