Empower Your SOC with New Applications in the CrowdStrike Store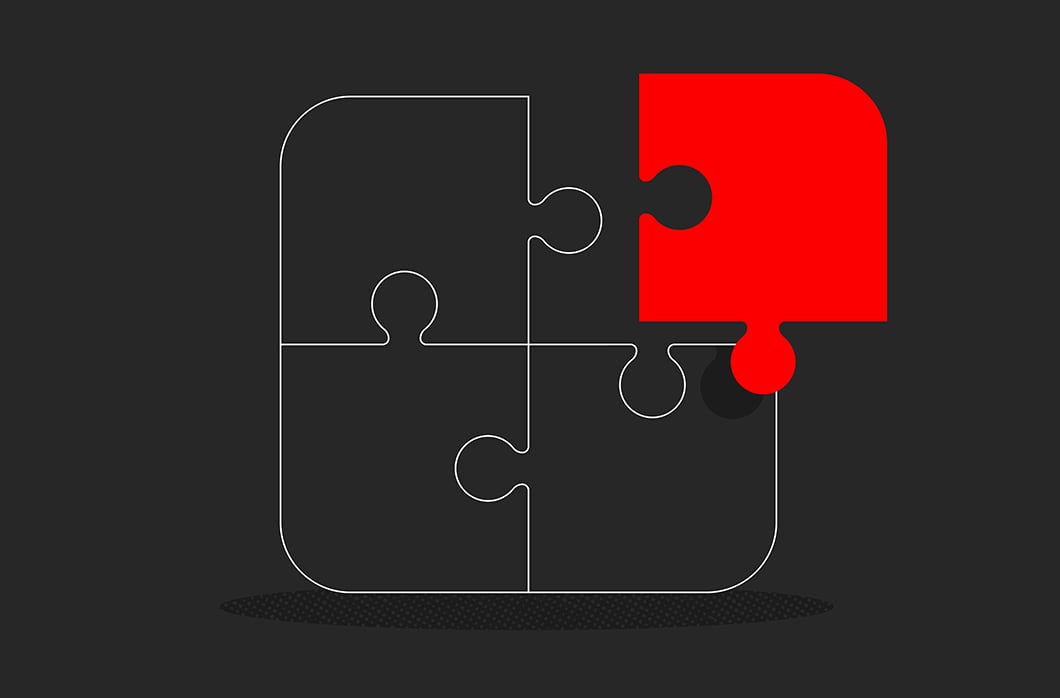 With chaos seemingly surrounding us in security, it can be hard to cut through the noise. How do you detect and prioritize evolving threats and what tools should you use to address them? 
With new attacks and vulnerabilities on the rise, combined with ineffective security tools and the industry's ongoing skill shortage, security operations center (SOC) teams struggle to protect organizations from adversaries. As adversaries continue to advance their tradecraft to bypass legacy security solutions, speed is key for detecting and stopping them — the average breakout time is just 1 hour and 38 minutes from initial compromise to lateral movement. World-class technology that catalyzes your team's efforts is mandatory to see and stop modern threats. 
In order to detect and prevent advanced and evolving threats, your team requires the best tools that work cohesively to deliver comprehensive coverage for all of your unique use cases — without straining your existing infrastructure. The CrowdStrike Store offers a one-stop-shop to discover and implement the best IT and security solutions that address your unique needs, while eliminating complexity and simplifying deployment.
The CrowdStrike Store has recently made available for trial multiple Falcon modules and partner applications to help secure endpoints, files, users and SaaS applications with better time-to-value — without impacting resources or productivity:
In the CrowdStrike Store, you can seamlessly trial these Falcon modules and third-party applications as they leverage our lightweight agent architecture and collect-once-use-many-times telemetry. With this new way to try, you can cut down on implementation friction and empower your team with powerful tools to address your unique needs, maximizing the return on your existing investments and protecting your organization from modern threat actors. 
We discussed ways your SOC team can achieve end-to-end coverage that evolves at the speed of sophisticated threats in our recent CrowdCast, The CrowdStrike Store: What We Learned in 2021. Watch the on-demand session to learn how the CrowdStrike ecosystem works together to simplify and harden your security.
Discover the Advantages of These Industry-leading Falcon Modules
To help you cut through the noise and achieve superior protection and performance, the CrowdStrike Store empowers you to quickly activate new capabilities and CrowdStrike Falcon® modules that leverage Falcon's single-agent cloud-native architecture. 
Falcon Insight, CrowdStrike's industry-leading EDR solution, continuously monitors all of your endpoint activity and analyzes the data in real time to automatically identify threat activity, enabling your team to detect advanced threats as they happen. It's now newly available for free trial in the CrowdStrike Store — try it to see for yourself how integrated EDR provides unparalleled visibility and maximizes the efficiency of your SOC team.
Falcon FileVantage, CrowdStrike's new file integrity monitoring solution, streamlines your security operations and simplifies your security stack with real-time insights for file, folder and registry changes, and provides valuable contextual data around detections. It brings transparency to all critical file changes and enables greater visibility and context through additional threat intelligence and detection data, enabling your security team to quickly identify which files are relevant for monitoring.  
These new additions to the CrowdStrike Store work with other Falcon modules to provide you with unprecedented simplicity and effective security, without the need for additional agents or other infrastructures. 
Enrich Detections with Cyber Risk and Fraud Ratings 
Full threat context can be difficult to achieve in a dispersed and growing environment, but it is critical to defend against adversaries. Insights surrounding your detections can help your team prioritize threats and better understand how to stop them from impacting your business. CrowdStrike's new threat intelligence partners, SecurityScorecard and IPQualityScore, provide the necessary tools to enrich Falcon detections in order to accelerate triage and enhance your response accuracy.
SecurityScorecard's application in the CrowdStrike Store lets you continuously monitor the external cyber posture of your organization using SecurityScorecard's Cyber Risk Ratings from within the Falcon console. SecurityScorecard monitors and rates over 12 million organizations using a familiar A-F grade scale that correlates with breach risk. The SecurityScorecard platform uses proprietary techniques and a globally distributed sensor network to identify the publicly facing digital assets that belong to an organization (domains and IPs) and assess them for security issues as recognized by NIST and leading cybersecurity frameworks. Once you install the SecurityScorecard context enrichment app, you are entitled to a complimentary SecurityScorecard Enterprise starter license, which enables your team to monitor your organization and up to five third parties (vendors, suppliers, peers or competitors). The external perspective provided by SecurityScorecard complements the internal perspective provided by CrowdStrike provides you with continuous visibility into your security and cyber risk.
You can also elevate your protection with enriched threat intelligence for domains, URLs and IP addresses using the IPQualityScore (IPQS) context enrichment card. Seamlessly enhance detections for complex cyberattacks including malware, phishing, account takeover, credential stuffing, bots and much more with IPQS' accurate identification of botnets, residential proxies and compromised connections. Stay ahead of sophisticated bad actors and cybercriminals committing fraud or abuse using the IPQS threat network, which features over 10,000 honeypots and traps distributed globally across the public and dark web. These traps provide you with insight into bad actors online, including thousands of abuse reports per second for hijacked devices, stolen user credentials, botnets and abusive users. 
Fortify SaaS Security with a Zero Trust Approach 
In addition to enriching your understanding of detections, gaining greater visibility and control in your environment from endpoint to cloud will help you secure your expanding attack surface and address blind spots. As businesses rely on multiple SaaS applications, ensuring each is configured properly becomes unmanageable, especially when less-trained staff from outside security are expected to manage them. 
To fortify your SaaS security, Adaptive Shield has developed a SaaS security posture management application for the CrowdStrike Store. By correlating CrowdStrike's endpoint telemetry and Falcon Zero Trust Assessment (ZTA) within Adaptive Shield's SaaS security posture technology, your security team will gain unprecedented context and visibility to easily see and manage the risks that stem from SaaS users and their associated devices, allowing you to improve your Zero Trust approach.
Elevate Your Security with the CrowdStrike Store
The CrowdStrike Store and CrowdStrike's broad ecosystem eliminates the overload of information in the market and provides your SOC with the best tools to address your security challenges and unify your stack. You can easily discover and activate CrowdStrike Falcon® modules and partner applications that leverage CrowdStrike Falcon®'s single agent and contextual data to find the best interoperable tools that meet your organization's unique use cases. Start a trial of Falcon Insight, Falcon FileVantage, SecurityScorecard, IPQualityScore and Adaptive Shield to see how you can simplify your SecOps, alleviate strain on your IT and security teams, and evolve and protect against sophisticated attackers while remaining secure from endpoint to cloud. 
Learn more about how to transform your IT and security stack with the CrowdStrike Store's newest threat intelligence, SaaS security partners and Falcon modules by requesting a free trial in the CrowdStrike Store today.
Additional Resources

Related Content