An endpoint is any device that can be connected to a network including computers, laptops, mobile phones, tablets and servers. The list of endpoints continues to grow to include many non-traditional items, such as printers, cameras, appliances, smart watches, health trackers, navigation systems and any other device that can be connected to the internet.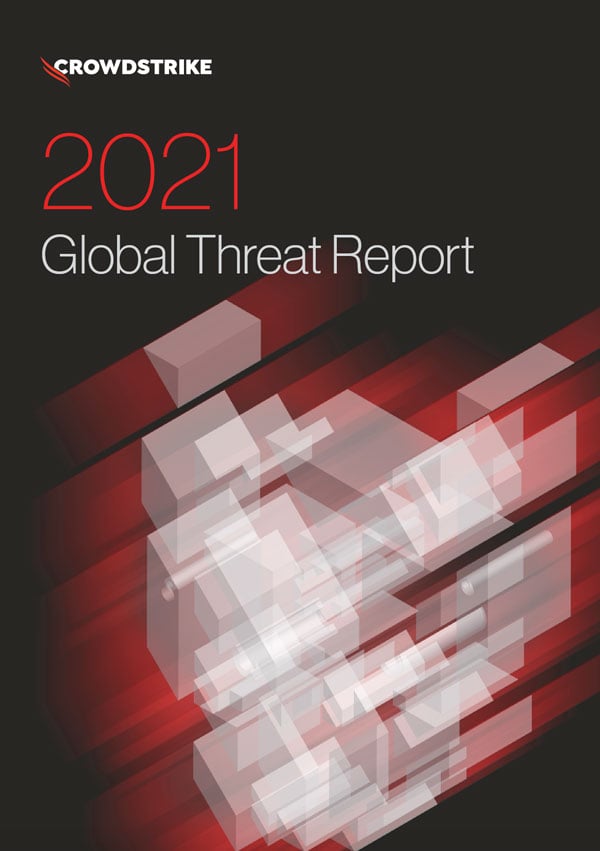 2021 CrowdStrike Global Threat Report
Download the 2021 Global Threat Report to uncover trends in attackers' ever-evolving tactics, techniques, and procedures that our teams observed this past year.
Download Now
Examples of Endpoints:
Computers
Laptops
Mobile phones
Tablets
Internet of things (IoT) devices
Servers
Point-of-sale (POS) systems
Switches

Digital printers

Cameras
Appliances
Smart watches
Health trackers
Navigation systems

Other devices that communicate with the central network
How do you secure an endpoint?
Endpoint security at the enterprise level is dictated by system administrators that craft the security policies, procedures and practices that guide the organization. Given the increasing sophistication of adversaries, most organizations have upgraded their security strategy to include a next-generation, cloud-based endpoint security solution — commonly referred to as an endpoint protection (EPP) platform. An EPP platform leverages real-time data analytics and machine learning to continuously monitor each endpoint's activity and respond to potential threats.
The EPP platform provides system administrators with the ability to monitor, detect and remediate threats remotely for each endpoint. For example, the tool can track and analyze activity on each endpoint in order to detect anomalous behavior and identify potential risks. The EPP platform can also block access to certain applications and websites that system administrators deem unsafe. Finally, the system can push updates to the endpoints when available.
The EPP platform also provides organizations with a singular view of all endpoints through a centralized dashboard. This helps the information security team know how many endpoints are on the network at any given time, where they are located and what activity is being conducted on each.
What Is Endpoint Security?
Endpoint security refers to the act of preventing, detecting and remediating cyberattacks for any device, whether it is connected to a traditional network or in the cloud. Endpoint security must happen in real time across a large number of devices, geographic regions and network types.
In many cases, the endpoint is an entry point for cybercriminals. Once adversaries gain access through a device, they can then move throughout the organization, accessing high-value assets or conducting malicious activity, such as stealing data, intellectual property or sensitive information. In some attacks, such as a denial-of-service (DoS) attack, cybercriminals will assume control of the device and use it to overwhelm servers with web traffic, preventing legitimate users from conducting normal activity.
Traditionally, organizations and consumers protected their devices using security measures such as antivirus software and firewalls. However, as digital adversaries become more sophisticated and as both the volume and variety of endpoints continue to grow, it is necessary to develop a comprehensive cybersecurity strategy that protects against a wide range of attacks across all devices.
Endpoint security has become an even more pressing business issue, given the shift to remote work due to COVID-19 health and safety concerns. With many now relying on both their home network and their personal devices to conduct business activities, many digital adversaries are taking advantage of lax security measures at both the network and endpoint level to carry out attacks.
CrowdStrike: A Solution for the Modern World
Endpoint security is complicated, but the solution should not be. A single lightweight agent that can be deployed immediately and scaled quickly with little effect on endpoint performance is the most effective approach.
CrowdStrike offers a new approach to endpoint security. Unlike traditional security solutions, CrowdStrike's Falcon Endpoint Protection Enterprise bundle unifies the technologies required to successfully stop breaches, including true NGAV and EDR, managed threat hunting, and threat intelligence automation, all delivered via a single lightweight agent.