North Korea's Global Cyberattacks: Potential for Destruction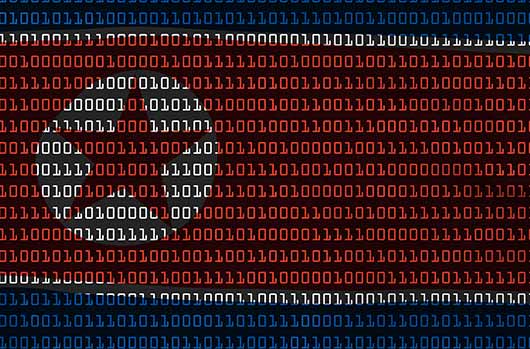 North Korea is "just a keystroke away" from launching destructive attacks that could cripple the critical infrastructure of countries that oppose its outspoken regime, according to a recent interview with CrowdStrike CTO and Co-Founder Dmitri Alperovitch.
The interview in Computer Business Review (CBR) focuses on Alperovitch's observations that North Korea's cyber capabilities are extensive and well-practiced, as evidenced by numerous attacks against neighboring South Korea. "A lot of people do not realize that (North Korea) has been in the cyber offensive field for many years; we tracked some of their earliest operations going back to 2004," Alperovitch said. In fact, the country has treated its ideological enemy South Korea as a "free fire zone," actively launching "a variety of different experimental attacks against the South Korean government, banking sector, news media, and energy sector."
The CBR article, authored by Tom Ball, supports Alperovitch's assertions by pointing out that North Korea's malicious cyber activities recently spurred the Department of Homeland Security (DHS ) and the FBI to issue a joint Technical Alert ("HIDDEN COBRA – North Korea's DDoS Botnet Infrastructure"). The alert offers detailed information on the tools the North Korean government has been using, and focuses on critical industries targeted by the rogue nation, including finance, aerospace and media.  Alperovitch shares this concern – especially when it comes to North Korea attacking financial systems, "The fact of the matter is they are very familiar with financial institutions. We have discovered them in a number of large banking institutions, and so they have already been able to gain access to some of these organizations."
There are sound reasons for Alperovitch's pronouncement that "North Korea worries me the most out of all of the nation-state actors that we face."  As Bell states in the article, "The country's trade is non-existent, applying great financial pressure that could be a strong motivator for nation-state cyber activity for financial gain."  As an example, the writer cites the theft of $81 million from Bangladesh's central bank account at the Federal Reserve Bank of New York, a highly publicized heist that experts ultimately pinned on North Korea.
While nation-state attacks for financial gain are likely to continue, Alperovitch told CBR that he is more concerned about the growing tendency toward malevolent attacks where the primarily aim is to cause disruption and destruction. "The world is set to see an increase in state-sponsored cyber activity, as actors realize it can be used to bend a target to their will," he said.
Read the article:  "CrowdStrike CTO: Theft and destruction are 'just a few keystrokes' apart."
Learn more in a white paper:  CrowdStrike Falcon: Setting a New Standard in Endpoint Protection.

See Dmitri's interview with NBC News regarding North Korean attacks against the U.S. electric grid.