Spring 2017 Release: Simplify Data Center Security with CrowdStrike Falcon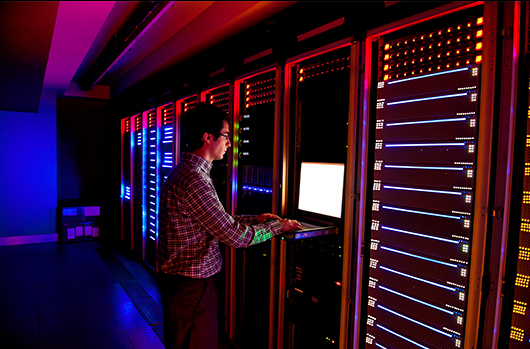 Today's data centers are a showcase for rapid innovation. Organizations now have complete flexibility in how their data centers are architected, built and operated. This flexible approach stems from the power of the cloud, which has enabled the rise of providers offering infrastructure as a service (IaaS) and platform as a service (PaaS) for data centers. According to Gartner, these approaches continue to gain market share — the firm has predicted that strategies including multiple IaaS and PaaS providers will become the common approach for 80 percent of enterprises by 2019, up from less than 10 percent in 2015.
This transition has driven optimization and resulted in massive cost reductions for workloads, creating a boon for IT operations. However, these new data center architectures have also created unique challenges for security professionals. A recent report from ESG, entitled  "The Evolution of Cloud Security," found that 74 percent of organizations say they have abandoned traditional security policies and technologies because they couldn't be used effectively for cloud security.
Clearly data centers will continue their rapid move to the cloud and security must be able to keep pace. With its Spring 2017 release announced today, CrowdStrike's Falcon platform changes the game for data center security by solving the three core challenges data centers face when deploying a security platform: performance, complexity and protection.  
The Three Core Challenges of Securing the Data Center
Performance
The classic security challenge in any data center is performance. Endpoint security products are notorious for their tendency to slow server performance and raise data center costs by requiring more resources to do the same job. CrowdStrike Falcon® solves this problem by providing superior protection without slowing down systems. The Falcon agent is a kernel-mode driver that is completely silent and creates zero impact on system performance. In fact, installing Falcon doesn't even require a reboot. In addition, the lightweight Falcon agent is less than 20MB and doesn't require daily signature updates or system scans, minimizing the impact on data center resources.
Complexity
The next security challenge for data centers is complexity. Data centers are now dynamic, with an endless combination of physical and virtual servers spread across the globe, in a range of settings where the resources are hosted by the company, co-located or delivered as a cloud service. Adding a security solution that requires complicated integrations, multiple agents and additional appliances, increases complexity significantly and puts a strain on data center operations. In contrast, the installation of CrowdStrike Falcon has only one requirement: an internet connection. Because it is a SaaS solution, any system that can reach the internet can be secured by Falcon. The CrowdStrike approach gives organizations the ability to simplify how they secure their data centers and eliminate complexity.
Protection
The last security challenge for data centers that's important to consider is protection and its limitations, particularly regarding Linux environments. An important contributing factor to this limitation is that the product capabilities of many standard security solutions simply aren't compatible with modern data center architectures. This often leaves Linux servers, for instance, with nothing more than an on-demand, command line scanner for protection —  a woefully inadequate solution. CrowdStrike Falcon represents a major capabilities upgrade when it comes to protection on your servers. Only Falcon endpoint protection combines next-generation antivirus, behavioral analytics, machine learning, endpoint detection and response and managed threat hunting, all  delivered via a single lightweight agent. More importantly, those capabilities are available on Windows servers, Linux servers and even macOS.
What's the bottom line?
Finding effective security for your data center may seem like a daunting task, but it doesn't have to be. CrowdStrike Falcon meets the challenges of the modern data center and is the best way to get maximum protection, while incurring minimum impact on your data center resources and performance, and keeping cost and complexity to a minimum.  Falcon's  management infrastructure is in the cloud, so setup and configuration can occur within minutes, rather than hours or weeks. And the lightweight, kernel-mode Falcon agent won't slow down performance in any way. Falcon delivers comprehensive, cloud-native endpoint protection in a truly turnkey solution that's ideal for today's data center, whether it's physical, virtual or in the cloud.
To learn more about how CrowdStrike Falcon secures the modern data center, visit our data center web page, or download the Data Center Solutions Brief.