CrowdStrike Webcast: How Compromise Assessment Can Help Ensure Cybersecurity Readiness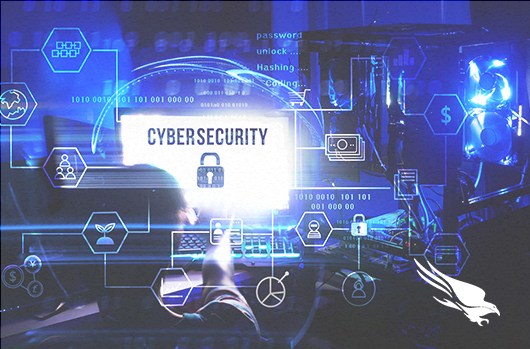 A new webcast from CrowdStrike titled "Getting to Know What You Don't Know" delves into the role compromise assessment (CA) plays in modern cybersecurity and includes recommendations for organizations seeking to improve their cybersecurity maturity.
The webcast features CrowdStrike® Services Manager Eric Opdyke and Principal Consultant Caitlyn Chapman — both seasoned experts with years of experience investigating breaches and advising organizations on their cybersecurity readiness. In this webcast, they will discuss some of the important aspects of conducting a thorough CA, and explain why it's critical for achieving a mature cybersecurity defense posture.
Self-Awareness Is Key
Given today's challenging threat landscape, most organizations understand that it's not a question of if they will be breached, but rather, when. Unlike the old saying, when it comes to  cybersecurity, what you don't know can hurt you. That's why an initial and important benefit of an effective CA is the self-awareness it provides — allowing you to have a clear picture of the state of your organization's cybersecurity. With that information in hand, you can map out the steps to increase your organization's cybersecurity readiness and maturity.
Highlights of What You Will Learn
The following are some highlights that you will learn from CrowdStrike incident response (IR) experts during this webcast:
The first goal of any compromise assessment is to answer the question, "Am I breached?" During this webcast you'll receive practical advice on how to look for evidence of existing or past compromises. Knowing what has happened in the past and what is occurring in your environment now are key to understanding how to better defend your organization in the future.
Based on CrowdStrike investigators' experience conducting CAs for a wide-range of customers, you will learn specific outcomes that have been derived from real-world situations — giving you insight into the results you can expect from a professional CA.
You'll learn how a CA can impact your overall cybersecurity program and ultimately help you determine the appropriate level of your organization's readiness and maturity — putting you on a path toward achieving your cybersecurity objectives.  
CrowdStrike experts will share the methodology and approach the company's Services team uses in conducting a CA, and offer step-by-step details of how a CA performed, including: the tools CrowdStrike teams use; the deliverables you can expect; and how the results can inform your cybersecurity strategy going forward.
Register today for this important webcast and learn the role of compromise assessment in modern cybersecurity defense.
Additional Resources