Mindful Approach
Creating an experience that feels accessible and relevant to everyone.
Dedicated Focus
Promoting inclusion, reducing bias and increasing cultural competency.
Conscious Action
Committed to the practices of inclusion in everything we do.
Building a

Balanced Workforce
We strive to create an environment where everyone feels seen, heard, and empowered to succeed. Through employee resource groups, internal development programs, allyship training, speaker series, networking opportunities, and more we are empowered to come together to create a workplace that reflects the diverse communities around us.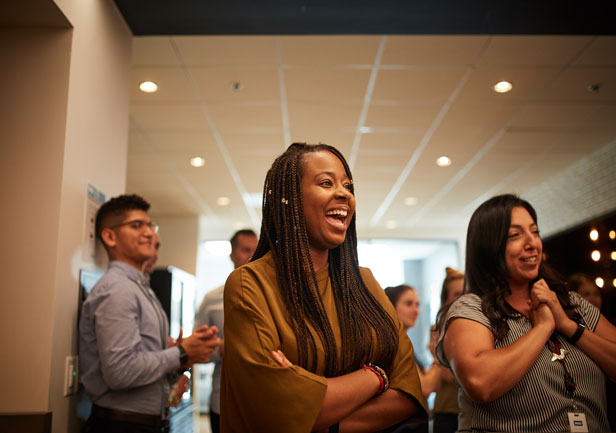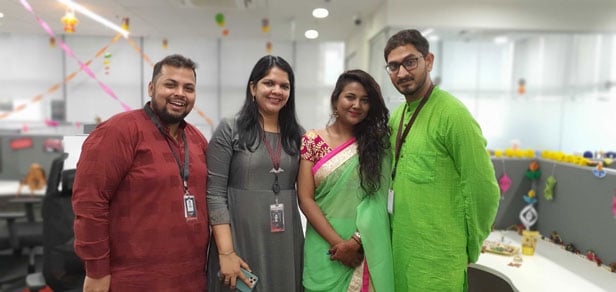 Inclusion and Belonging
A diverse, equitable, and inclusive culture fuels creative excellence and innovation, helping people achieve their best work. We encourage a culture of openness that welcomes dialogue about varying diversity, equity and inclusion topics so our people can be themselves. We provide tools that help us come together to celebrate a common cause, raise awareness around issues that affect all of us, and learn to actively and mindfully involve everyone's ideas, perspectives, experiences and approaches.
Join Us At CrowdStrike
OUR
People
MEET THE PEOPLE MAKING THE DIGITAL WORLD SAFER.
It's a privilege to lead DE&I transformation efforts for CrowdStrike. It's been refreshing to see leadership approach this work with a commitment to listening and learning to become a stronger, more diverse and inclusive organization where our people feel a sense of belonging.