Debunking 3 Myths of Mentorship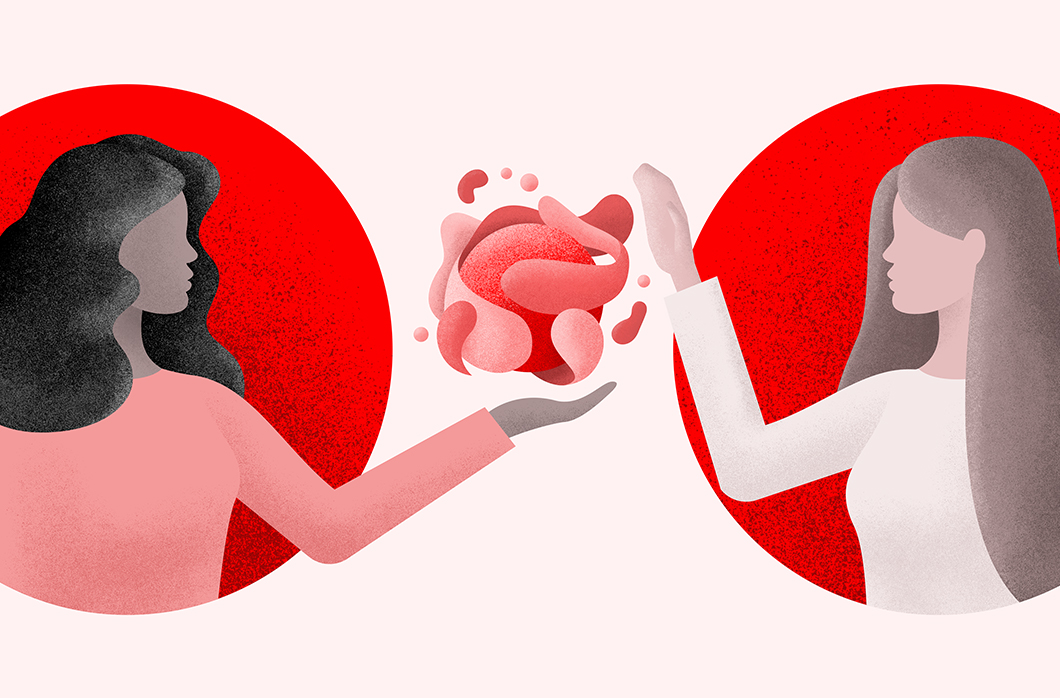 This is the first blog in the "Women of CrowdStrike" blog series, a roundup of the latest tips, career advice and growth stories from inspiring leaders across the company.
When you think about the meaning of mentorship, many people picture mentor-mentee relationships in the traditional sense — a one-way exchange between a senior and junior person in which the mentor imparts professional advice based on personal experience. While these arrangements can certainly be effective in facilitating career growth, there are other non-traditional relationships to consider that can also be beneficial to both parties. 
We recently launched the second round of our internal Women of CrowdStrike Mentorship Program, and the purpose of this blog is to debunk some of the common mentorship misconceptions that may be stunting your career growth, whether you're the mentor or the mentee. We also explore some of the non-traditional relationships and opportunities that CrowdStrike® employees have found helpful throughout their careers. 
Myth 1: You Need to Be Advanced in Your Career to Be a Mentor 
Let's put this one to rest first. Mentorship can occur between any two people who are committed to growth and positive change. In fact, some of the women at CrowdStrike have found that the most valuable mentor-mentee relationships are between people at a similar level. Sayako, a professional services consultant, says, "I always felt a lot of pressure to find a mentor for my career and about what a mentor should look like. Here at CrowdStrike I've found folks that don't fit that traditional mentor role of being your manager or somebody who gets assigned to you via a program. One of my first mentors at CrowdStrike was a peer. I came into the services role with a network security background, and most of our services consultants do host forensics — something that I didn't know much about. One of my peers, another individual who also joined CrowdStrike at the same time, took me under his wing and showed me the ropes of incident response." 
For Sayako, having a peer-level mentor was more accessible than finding and meeting regularly with a more experienced team member, which allowed for an open dialogue from the start. Furthermore, meeting with a peer can also serve as an opportunity to skill-share and expand the breadth of your knowledge in certain areas. This is definitely true for Jenny, a senior engineer working on strategic research initiatives. Jenny says, "Talking about career progression as a mentor solidifies what I need to do to my own career to make myself better. Listening to your own advice, from the point of view of the mentee, you get a lot out of the relationship."
Myth 2: Your Mentor Should Be Part of Your Immediate Team
It's important to expand your horizons. Mentorships should be organized around outcomes and goals and in no way limited by organizational structure. A successful mentor-mentee relationship can be built on any number of objectives, such as learning new technical skills, developing soft skills, transitioning to a new role, getting a promotion or any other goal. This means that anyone who has the skills or experiences you wish to learn more about can serve as a mentor. Tap the larger team and organization as opposed to just managers and direct reports. As a manager of sales development, Jackie advises not to be shy in asking for what you need. "We may feel a little bit timid about asking for help or asking someone to champion us or give us advice. But I think it's important to always remember what it feels like when someone comes to me for help, and usually I feel really honored and really inclined to do that. So if you find yourself feeling uneasy about asking for a mentor, just keep in mind that usually people are really honored to be able to do that, and they want to help," she explains.
Myth 3: Your Mentor Should Be Part of Your Organization
This is not necessarily true, according to Sayako, who believes a mentor can certainly be outside of your company. You may want to consider looking outside your organization for people, companies or industries that spark your interest for a broader perspective. "For example, I was at a social event and met a football player," says Sayako. "I told him about my career interests and how I was interested in cybersecurity and he mentioned that his mom is actually doing cyber at the IRS. Not only that, she was a director. And she was a woman working in cybersecurity at Booz Allen in the 80s and 90s, so she knew what that was like. Even just hearing her stories helped me understand — okay, I'm not alone." 
Mentorship isn't a one-size-fits-all role. It can — and should — look vastly different depending on the people involved, their career aspirations and their expectations of the relationship. No matter where you are in your career, men and women should seek mentorship opportunities from a variety of places with a variety of people. And while you shouldn't let these myths of mentorship trip you up, there's truly no wrong way to do it as long as there is some value for both the mentor and mentee. The most important thing is finding someone who is invested in watching and helping you grow, and we're proud to see this happening across our organization every single day.
Additional Resources
Does working for CrowdStrike sound interesting to you?

Visit the CrowdStrike career page

to learn more about our teams, our culture and current open positions. 

Access resources to help you ensure the security of your organization and remote workers during these challenging times, visit:

CrowdStrike COVID-19 resource webpage.

Learn about the powerful CrowdStrike Falcon® platform and how cloud-native cybersecurity protects your organization, no matter where your employees are located.