The Forrester Wave: Cybersecurity Incident Response Services, Q1 2019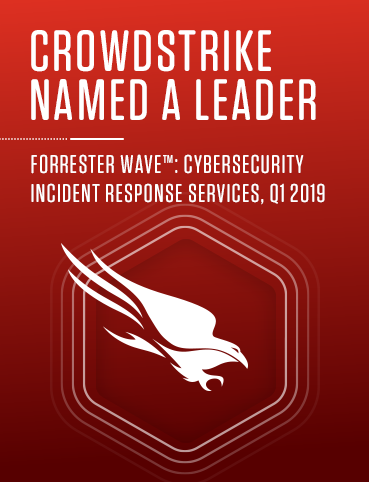 CrowdStrike named a "Leader" with the highest possible score in 6 criteria
CrowdStrike® is positioned as a "Leader," in The Forrester WaveTM: Cybersecurity Incident Response (IR) Services Q1 2019, with the highest possible score in six criteria. In the report, Forrester notes that "CrowdStrike would be an excellent partner for cybersecurity IR, whether you use its endpoint products or not."
The Forrester Wave is a highly respected independent assessment of today's cybersecurity IR services market and provides an in-depth evaluation of the top 15 providers across 11-criteria. The Wave provides a valuable guide for buyers considering their purchasing options for IR services.
CrowdStrike received the highest scores possible in six criteria, including: Incident Response, Post Incident Reporting and Support, Incident Preparation Vision, IR Retainer Vision, Talent Management, and Hours Performing Incident Prep.
Download this critical report to learn:
Who Forrester identified as the 15 most significant cybersecurity IR services vendors.
Why Forrester believes that while suffering a breach may be inevitable, properly preparing for and responding to a breach is the best way to curtail damage.
How CrowdStrike is focused on helping its clients understand how to improve their cybersecurity IR capabilities through the mantra: "Am I breached? Am I mature? Am I ready?"
Additional Resources