CrowdStrike Announces CrowdStrike Falcon Intelligence Recon+ to Combat Cybercriminals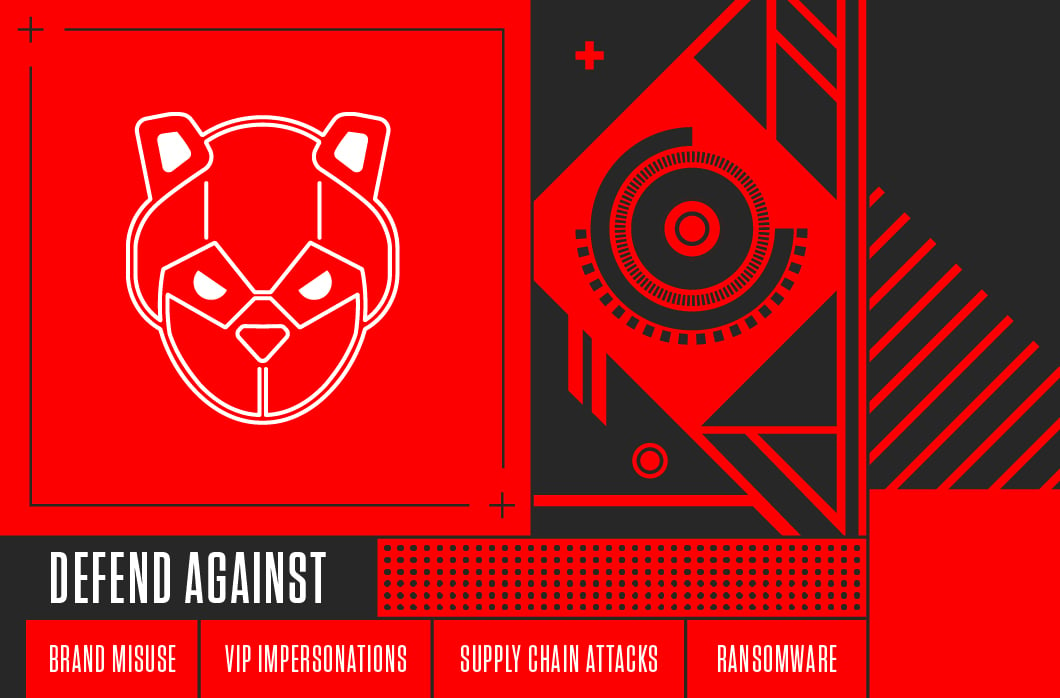 Cybercriminals Are Raking in Billions
Cybercrime is big business. Security industry analysts project annual global cybercrime damages to reach $6 trillion USD in 2021 (according to Cybersecurity Ventures, November 2020). It can disrupt your business, impact your company's bottom line, tarnish your brand and lead to stiff regulatory fines and costly legal settlements.

In February 2021, CrowdStrike delivered CrowdStrike Falcon® Intelligence Recon to expose the cybercriminal underground and enable organizations to better protect their brand, employees and sensitive data. Falcon Intelligence Recon mines millions of individual websites, forums and other communication channels to provide near real-time visibility into the robust underground economy and vast criminal ecosystem. CrowdStrike customers use Falcon Intelligence Recon for brand protection, VIP protection, data leak discovery, fraud detection and visibility into malicious tools and infrastructure.
CrowdStrike Falcon Intelligence Recon+: Eliminating the Skills Gap 
Today, CrowdStrike is excited to announce CrowdStrike Falcon® Intelligence Recon+, a managed solution that combines the effectiveness of the Falcon Intelligence Recon technology with the skills and experience of CrowdStrike Intelligence experts. Falcon Intelligence Recon+ changes the game by unifying the technology, people and processes to handle all aspects of external threat monitoring. By offloading this effort to CrowdStrike, Falcon Intelligence Recon+ increases the effectiveness of security teams, while reducing the time, skills and effort required to battle sophisticated adversaries.
Falcon Intelligence Recon+ provides the tools and expertise that are required to combat external threats. We focus on monitoring, triaging, assessing and mitigating threats — so you don't have to.
Cybercrime Monitoring: Monitoring the vast expanse of the internet is a significant undertaking, and most organizations don't have the time, budget or skills to build or manage a solution to provide visibility at the required scale. Falcon Intelligence Recon+ includes the technology to deliver near-real-time visibility across the vast cybercriminal underground and the skills to manage the system for you.
Alert Triage:

Ensuring relevant alerts takes time, energy and expertise, and the criminal ecosystem is constantly evolving. Keeping pace with the change is a full-time job. Falcon Intelligence Recon+ experts are consistently up-to-date on new websites, forums and actors coming on- and off-line that may pose a significant threat to your business.  Our experts keep your monitoring rules up-to-date and filter noise and false positives and most importantly, make sure you don't miss potential new threats to your business.

Threat Assessments:

Investigating external threats can be complex and time consuming. Even if a security team possesses the means to identify relevant threats from the vast criminal underground, they must quickly investigate and mitigate the threat before the attacker can execute on their ultimate objective.

Once your Falcon Intelligence Recon+ expert identifies a potential threat, they have access to the vast resources available from CrowdStrike's global team of intelligence analysts to aid them in adding context to an investigation and will recommend proactive steps to prevent and detect future threats.

Threat Mitigations and Takedowns:

Many organizations struggle to perform investigations and then translate results into decisive actions that are required to strengthen defenses. Falcon Intelligence Recon+ experts provide decisive steps to take to mitigate threats and future attacks. One of the steps may include takedowns, where

CrowdStrike will facilitate the removal of suspected malicious or harmful data or posts from public sites

before there is damage to the brand and business reputation. 
CrowdStrike: Expanding Threat Intelligence Leadership
Earlier this year, CrowdStrike was named a Leader in the Forrester Wave for External Threat Intelligence, Q1 2021.  We believe that with the release of Falcon Intelligence Recon+ it extends our leadership position by adding managed digital risk protection. Falcon Intelligence Recon+  joins our unmatched, comprehensive CrowdStrike Falcon® threat intelligence suite that includes:
CROWDSTRIKE FALCON® INTELLIGENCE: Enriches the events and incidents detected by the CrowdStrike Falcon®  platform, automating intelligence so security operations teams can make better, faster decisions. 
CrowdStrike Falcon® Intelligence Recon

: Provides visibility into the cybercriminal underground so customers can effectively mitigate threats to their brands, employees and sensitive data.

CrowdStrike Falcon® Intelligence Premium

: Delivers world-class intelligence reporting, technical analysis, malware analysis and threat hunting capabilities. Falcon Intelligence Premium enables organizations to build cyber resiliency and more effectively defend against sophisticated nation-state, eCrime and hacktivist adversaries.
Additional Resources
Related Content