How to Augment or Replace Your SIEM with the CrowdStrike Falcon Platform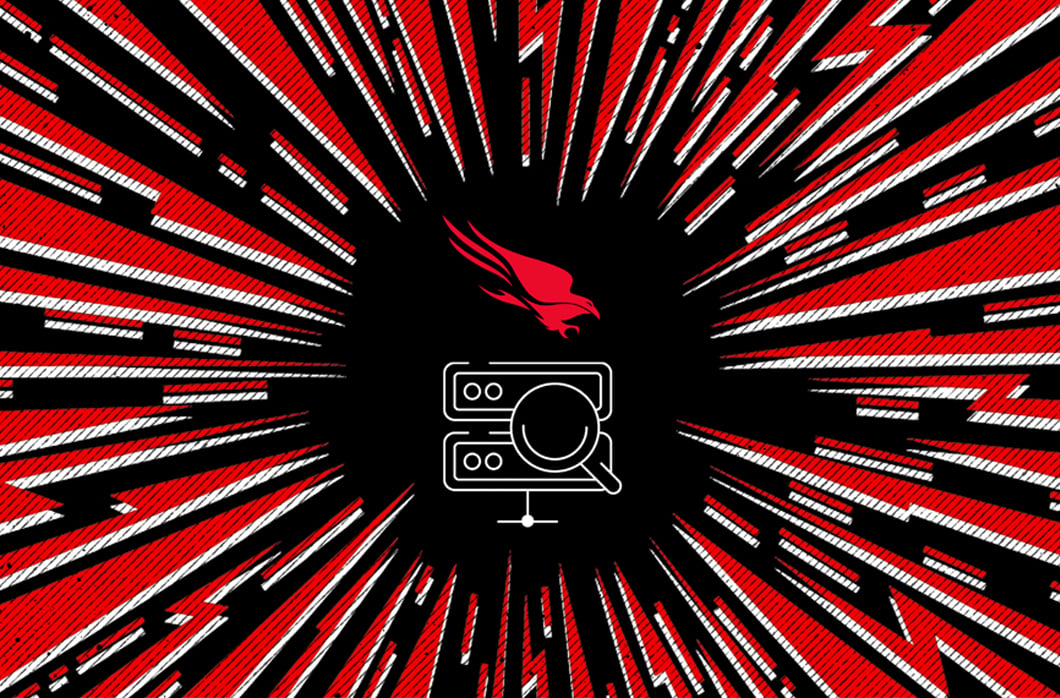 In Part 1 of our SIEM blog series, we discussed the state of SIEMs today and how CrowdStrike Falcon® LogScale solves five key SIEM use cases while improving security outcomes and cost savings compared to traditional SIEMs.
Our conversations with customers have made it clear: SIEM requirements don't stop at the five use cases covered in that blog. Modern SIEM systems extend beyond log management to deliver full threat detection, investigation and response. To take advantage of this broader set of use cases, you need additional capabilities including analytics, intelligence and managed services. 
In this post, we'll explore how you can use Falcon LogScale with other elements of the CrowdStrike Falcon® platform to augment or replace your existing SIEM, while also getting industry-leading threat detection, petabyte-scale logging and low total cost of ownership. 
1. Modern log management
As the name indicates, the number one job of a security information and event management (SIEM) system is managing information and events. SIEMs should empower you to collect and retain data from a variety of sources, swiftly search through log data to find threats, and scale to support increasing log volumes. Unfortunately, many of today's SIEMs are hindered by outdated, index-based architectures and can't keep up with data growth.
Falcon LogScale delivers the massive scale, exceptional performance and sub-second latency you need to detect and quickly respond to threats. As a modern log management platform, it collects up to one petabyte of data per day, per deployment, and instantly notifies you of attacks with real-time alerting customized by your team. You can uncover threats quickly, and because of its affordable licensing options, Falcon LogScale allows you to retain data as long as you need for security and compliance, without hassling with separate data lakes or cumbersome cold storage.
One of the greatest hurdles of migrating to a new SIEM platform is simply getting data in. CrowdStrike simplifies this process by offering multiple ways to collect and process data, including automated collection of Falcon endpoint, cloud and identity data, a broad set of partner integrations through the Falcon LogScale Marketplace, the full-featured LogScale Collector agent and the CrowdStream observability pipeline capability.
When it comes to searching, correlation and visualization, Falcon LogScale has you covered. Its flexible, mature query language lets you construct advanced searches with regular expressions while its free-text search lets you easily query any field. Live dashboards provide a real-time view of security status and drill-down capabilities let you pivot from charts to detailed data with a single click. Its high-speed search, dynamic live dashboards and petabyte-scale log collection make Falcon LogScale a powerful tool for SIEM use cases. 
2. User behavior analytics
With a staggering 80% of attacks involving stolen or misused credentials, stopping modern threats requires extending visibility and protection to identity data. User behavior analytics can help you uncover credential-based attacks, even those that evade the use of traditional malware or exploits, by profiling user activity and spotting anomalies indicative of attacks.
The CrowdStrike Falcon® Identity Threat Detection module delivers the ironclad security you need to detect credential-based attacks and unusual behavior, such as lateral movement and insider abuse, by comparing live traffic against behavioral baselines. It discovers all identities across your enterprise, including stale accounts, with password hygiene and finds weaknesses in identity stores such as Microsoft Active Directory. Its deep protocol analysis reveals stealthy threats like Pass-the-Hash and Golden Ticket attacks while risk scores with custom insights remove the guesswork from investigations.
But Falcon platform security doesn't end with detection. It can proactively stop threats by revoking unauthorized access, triggering reauthentication, enforcing stepped-up authentication and more through CrowdStrike Falcon® Complete Identity Threat Protection. This solution combines CrowdStrike's leading technology with the expertise of our industry-leading CrowdStrike Falcon® Complete managed detection and response (MDR) team to monitor your environment and surgically remediate malicious activity in minutes.
If you want to search, correlate or retain identity data, you can collect identity events and alerts in Falcon LogScale. Native integration between Falcon LogScale and Falcon Identity Threat Detection makes it easy to onboard and access identity data for threat hunting, investigations and compliance. Falcon LogScale and Falcon Identity Threat Detection work together to deliver end-to-end user behavior analytics and much more to shield your organization from credential-based attacks.
3. Threat intelligence
To build an effective cybersecurity program, you need up-to-date and actionable threat intelligence. Armed with this information, your team can effectively detect and investigate threats by correlating security events with known threats, identifying indicators of compromise (IOCs) in your environment, and gaining valuable context for investigations. 
However, the task of tracking adversaries and developing a reliable threat intelligence feed is a Herculean effort. Frankly, most logging and SIEM companies are not up to the task.
CrowdStrike Falcon® Threat Intelligence enables you to prepare for, prevent and rapidly investigate nation-state, eCrime and hacktivist attacks. It delivers real-time, accurate threat data on a global scale that's regularly correlated with trillions of events every day, and it streamlines analysis by revealing pertinent details such as known attack tools or patterns, as well as the adversary responsible. You can rely on Falcon Threat Intelligence — named a leader by Forrester, Frost and Sullivan, and Quadrant Knowledge Solutions — for up-to-date, accurate and comprehensive threat feeds. 
Falcon Threat Intelligence seamlessly integrates with Falcon LogScale to provide analysts with comprehensive attack information to enhance their decision-making. This includes CrowdStrike's in-depth research of 200+ threat groups and unparalleled analysis into malware, geopolitical trends and real-time campaigns. Falcon LogScale automatically integrates threat intelligence feeds from CrowdStrike, including malicious IP addresses, domains and URLs, to reveal IOCs in your environment and help analysts determine the source, objective, expected tactics and other key elements of an attack. 
4. Endpoint detection and response 
As SIEMs transform into full-featured threat detection, investigation and response platforms, security has moved to the forefront. SIEMs have expanded beyond user behavior analytics and increasingly offer out-of-the-box detections for other data sources such as network, cloud and endpoint data. 
While some SIEM vendors might offer free or low-cost endpoint detection and response (EDR), few of these offerings measure up in real-world tests, such as the MITRE ATT&CK® evaluations. In fact, traditional SIEMs, even if they offer limited EDR capabilities, still miss 76% of all MITRE ATT&CK techniques used by adversaries, on average. Rather than settling for an inferior EDR agent from your SIEM vendor, carefully evaluate prospective EDR products to ensure they meet your security, deployment and management requirements.
When it comes to endpoint security, no offering compares to CrowdStrike Falcon® Insight XDR. Falcon Insight XDR continuously monitors all endpoint activity, detects attacks with analytics and AI, accelerates investigations by unraveling entire attacks on one screen, and empowers you to respond in real time to stop attacks before they become breaches. You can streamline operations with Falcon Fusion, a cloud-scale security orchestration, automation and response (SOAR) framework with intuitive automation to simplify enterprise security workflows.
But don't take our word for it: listen to analysts, testers and customers. CrowdStrike is ranked #1 in market share for modern endpoint security. With our relentless focus on innovation and fanatical commitment to customers, we aim to protect organizations around the world into the future.
Falcon LogScale seamlessly integrates with Falcon Insight XDR for extended retention of your endpoint data, enabling you to hunt for threats at blazing-fast speed and store all of your endpoint data for as long as you need it, cost effectively. Predefined queries and dashboards let you get up and running quickly so you can spend less time on setup and more time investigating endpoint threats and correlating endpoint telemetry with other data. 
5. Deployment, configuration and management services
If you're replacing your SIEM with the Falcon platform, you might want to ease deployment with quickstart packages or augment your team with managed detection and response. CrowdStrike can enhance your security posture and cut incident response times with comprehensive 24/7 managed services. Our world-class team can also show you how to gain real-time visibility and insights from your log data to maximize efficiency and security efficacy.
Whether you'd like assistance migrating from your existing SIEM to Falcon LogScale or want a team of experts monitoring your environment around the clock, CrowdStrike offers a range of managed services to meet your needs. With Falcon Complete LogScale, you can rely on a team of Falcon LogScale specialists and detection engineers to operationalize your log data and build correlation rules, queries and dashboards to solve your SIEM use cases. Or you can let our experts work on your behalf with Falcon Complete for end-to-end monitoring, investigation and remediation for Falcon Insight XDR.
Our Falcon Complete offerings deliver:
Incident response

Forensic investigations

Threat hunting

Managed detection and response (MDR)

Dedicated log management and expert guidance for critical security use cases 
With Falcon Complete, you can gain peace of mind knowing our world-class experts are working continuously to keep you safe.
One Platform for Complete Protection
CrowdStrike offers a wealth of technologies and services to meet today's toughest SIEM requirements. Every CrowdStrike Falcon module works in concert to combine the power of AI, a diverse and comprehensive security dataset, and world-class expertise to deliver a unified platform for stopping breaches.
Every day, we see customers augmenting or replacing their SIEM and consolidating their cybersecurity with the Falcon platform, while achieving the best security outcomes on the market today. 
The centerpiece of CrowdStrike's approach to next-generation security operations is Falcon LogScale, a modern log management solution that lets you log everything to answer anything in real time. Falcon LogScale integrates with the entire Falcon platform to deliver unrivaled threat detection, investigation and response. And with its affordable price, you can broaden visibility and eliminate blind spots by logging more data and retaining it — as hot storage — for as long as you need.
To find out if Falcon LogScale, along with the entire Falcon portfolio, can help you fulfill your SIEM and logging requirements, contact a CrowdStrike expert today.
Additional Resources
Related Content