Top 5 SIEM Use Cases CrowdStrike Falcon LogScale Solves Today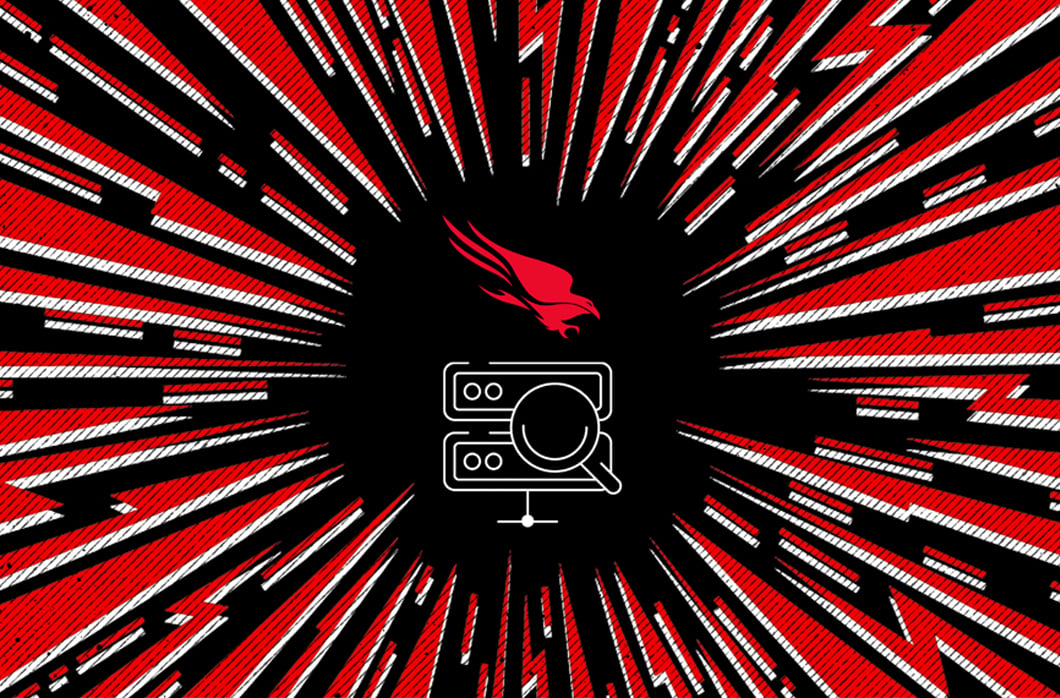 SIEMs play a crucial role in the modern SOC: They allow you to collect, correlate and analyze log data and alerts for security and compliance. Yet, despite their value, SIEMs have struggled to keep up with today's logging performance and scalability requirements. 
Given that adversaries are operating faster than ever, organizations must prioritize the capabilities that help them identify and respond to threats quickly. 
In this blog post, we share the state of SIEMs today and how CrowdStrike Falcon® LogScale solves five key SIEM use cases, while improving security outcomes and saving you money compared to traditional SIEMs.
Legacy SIEMs Burden You with Exorbitant Cost and Complexity
SecOps teams rely on SIEMs every day for essential security functions such as threat detection and incident response. Unfortunately, though, many legacy SIEMs are saddled with decades-old architectures that have failed to keep pace with today's requirements. 
SIEMs simply aren't engineered for today's data volumes. Legacy SIEMs provide index-based searching, but as log volumes and the number of log sources rise, the size of the indexes grows. This can bog down search speed and make it harder to hunt down threats and stop breaches.
They're also expensive. Like, really expensive. It costs so much to log everything in legacy SIEMs that most organizations are forced to pick and choose which data to log. But this approach often leads to blind spots and missed attacks. The more data SecOps teams collect, the more likely they can uncover sophisticated attacks, identify the root cause of incidents and fend off fast-moving threats.
See how Falcon LogScale can save you up to 80% compared to legacy SIEMs and log management platforms in the Falcon LogScale savings calculator.
It's time to break free from slow, costly legacy SIEMs that offer inferior analytics, threat intelligence feeds, and endpoint detection and response capabilities bolted on. Instead, consider a new generation of products that deliver exceptional performance and low latency to cut incident response times and bolster your security posture. To do this, start by identifying the top use cases you wish to solve with your SIEM. For many organizations, Falcon LogScale provides the ideal choice for today's toughest SIEM use cases.
Top 5 SIEM Use Cases for Falcon LogScale 
Falcon LogScale is a modern log management platform that lets you store, analyze and quickly access all of your data at petabyte scale. Its blazing-fast search, real-time alerting and customizable dashboards make it an ideal solution for a range of security use cases.
Through a modern architecture and advanced compression technology, Falcon LogScale minimizes the computing and storage resources required to ingest and manage data, while delivering the power and speed your team needs to eliminate threats. 
Here are the top five SIEM use cases Falcon LogScale solves for today. 
1. Threat hunting
Falcon LogScale offers the speed, scale and querying flexibility your team needs to proactively search for and identify threats in your environment. To unearth threats, your team needs to sift through mounds of data swiftly while cutting through the noise of benign activity. This is an iterative process that requires constructing complex queries, reviewing results and then refining and rerunning queries. 
Because Falcon LogScale's mature query language supports regular expressions and a variety of functions, your hunters can optimize their searches and quickly zero in on threats. Plus, analysts of all experience levels can easily query any field with free-text search. Integration with CrowdStrike's industry-leading database of IOCs provides your threat hunters added context to quickly reveal threats. Overall, Falcon LogScale provides a powerful, high-speed platform for hunting threats.
2. Incident response and forensics
When responding to an incident, you're in a race against time to investigate and resolve it before damage is done. Falcon LogScale can help you every step of the way. Because it offers cost-effective, long-term data retention, you can go back in time for months or years to identify the root cause of the attack. Its scalability lets you log everything, so you can search through a diverse dataset to get a complete picture of an attack, including the impact, scope and full sequence of events. And its blazing-fast search empowers you to gather forensics evidence, reconstruct events and determine next steps in record time. By correlating threat intelligence data, such as malicious IP addresses or domains, Falcon LogScale provides your analysts added insights for attack attribution.
3. Log management and data retention for compliance
SIEMs and compliance go hand in hand. But as regulations grow more stringent, logging requirements — and, consequently, SIEM costs — can quickly mount. Falcon LogScale helps you avoid compliance headaches and escalating costs by providing a scalable, affordable way to store data long term. Scaling to a benchmark of one petabyte of data ingestion per day, it can grow with you as your compliance requirements increase. 
Moreover, Falcon LogScale lets you easily collect and process regulated data from a variety of sources using the LogScale Collector agent, the native CrowdStream observability pipeline, out-of-the-box support for log shippers and data integrations, and a broad set of partner integrations through the Falcon LogScale Marketplace. Customizable dashboards and optional data masking make Falcon LogScale ideally suited for compliance. Flexible, cloud-native and self-hosted deployment options — as well as high compression rates and a small infrastructure footprint — make Falcon LogScale the easy, cost-effective choice for compliance and long-term log storage.
4. Threat detection
No security company understands adversaries and how they operate better than CrowdStrike. So, it's not surprising that the CrowdStrike Falcon® platform brings multiple defenses to bear to detect threats and shield organizations against attacks. Falcon LogScale customers can develop their own detection engineering and alerts based on live queries that run continuously across correlated data, and can trigger one or more actions. Because of its index-free architecture, Falcon LogScale detects threats in less than a second, on average, which helps you reduce your detection and response time. With Falcon LogScale, you can configure hundreds or even thousands of alerts to detect threats in real time. In addition, you can take advantage of out-of-the-box detections through Falcon LogScale Marketplace integrations.

In addition, Falcon LogScale integrates with CrowdStrike Falcon® Insight XDR and CrowdStrike Falcon® Identity Threat Protection, CrowdStrike's leading EDR and user behavior analytics products. CrowdStrike customers can search, visualize and correlate data — including threat detections — from the unified Falcon platform.
5. Real-time security monitoring and visualization
Falcon LogScale provides you a real-time and complete picture of your security status, letting you analyze trends, detect threats and troubleshoot issues. Its streaming engine updates charts immediately when data arrives, so you can instantly spot anomalies and attacks. With one click, you can drill down from charts to the underlying data to speed analysis. You can easily create custom dashboards or take advantage of pre-built dashboards from the Falcon LogScale Marketplace. Falcon LogScale lets you build dynamic dashboards based on live queries as well as share insights with your team by inviting them to access your dashboards.
How Customers Have Transitioned to Falcon LogScale
Here are three CrowdStrike customers that adopted Falcon LogScale when their legacy SIEM couldn't keep up with their needs or they sought to solve tough SIEM use cases.
Remitly, a global payments and shopping service, previously had a 5TB per day legacy SIEM deployment that failed to meet its needs. The company often pushes the limits of technology, so when it was unable to adapt the solution to meet its requirements due to the complexity of the implementation and the rework required, it turned to Falcon LogScale. Now the company can capture any data it wishes, combine it in the way it deems necessary and build any insight or query it needs. 
Vijilan Security is a boutique cybersecurity company, specializing in state-of-the-art monitoring services. Facing a growing amount of data generated by its clients' networks, Vijilan CEO Kevin Nejad recognized that its previous security logging solution was no longer up to the task, citing performance issues and an inability to detect and respond to emerging threats in real time. 
"We conducted a thorough evaluation of 6-7 log management, SIEM and other commercially available analytical tools, and Falcon LogScale was the only solution that was powerful, scalable, robust and flexible enough to meet our needs both today and tomorrow," said Nejad. 
When Great American Insurance Group's previous security logging solution could no longer scale with the business, the insurer went looking for a modern alternative. Today, the company uses Falcon LogScale to augment its SIEM by sending a subset of data to the SIEM for more advanced searches.
"Having logs for a longer period gives us the ability to identify root causes of any issue and look at certain cases reactively," said Sumit Bhargava, Divisional Assistant VP at Great American Insurance Group. "But Falcon LogScale allows us to be more proactive as well, as we now have security dashboards that enable us to do near real-time analysis. The SIEM augmentation strategy is working really well for us."
In Summary
For many organizations, Falcon LogScale is a powerful and versatile tool that provides the optimal mix of speed, scale and total cost of ownership to solve your toughest SIEM use cases.
This is Part One of a three-part series on Falcon LogScale. In the next post, we'll share how Falcon LogScale combines with other powerful CrowdStrike technologies to deliver even more advanced SIEM capabilities from the unified Falcon platform. 
Additional Resources
Related Content