Great American Insurance Group Case Study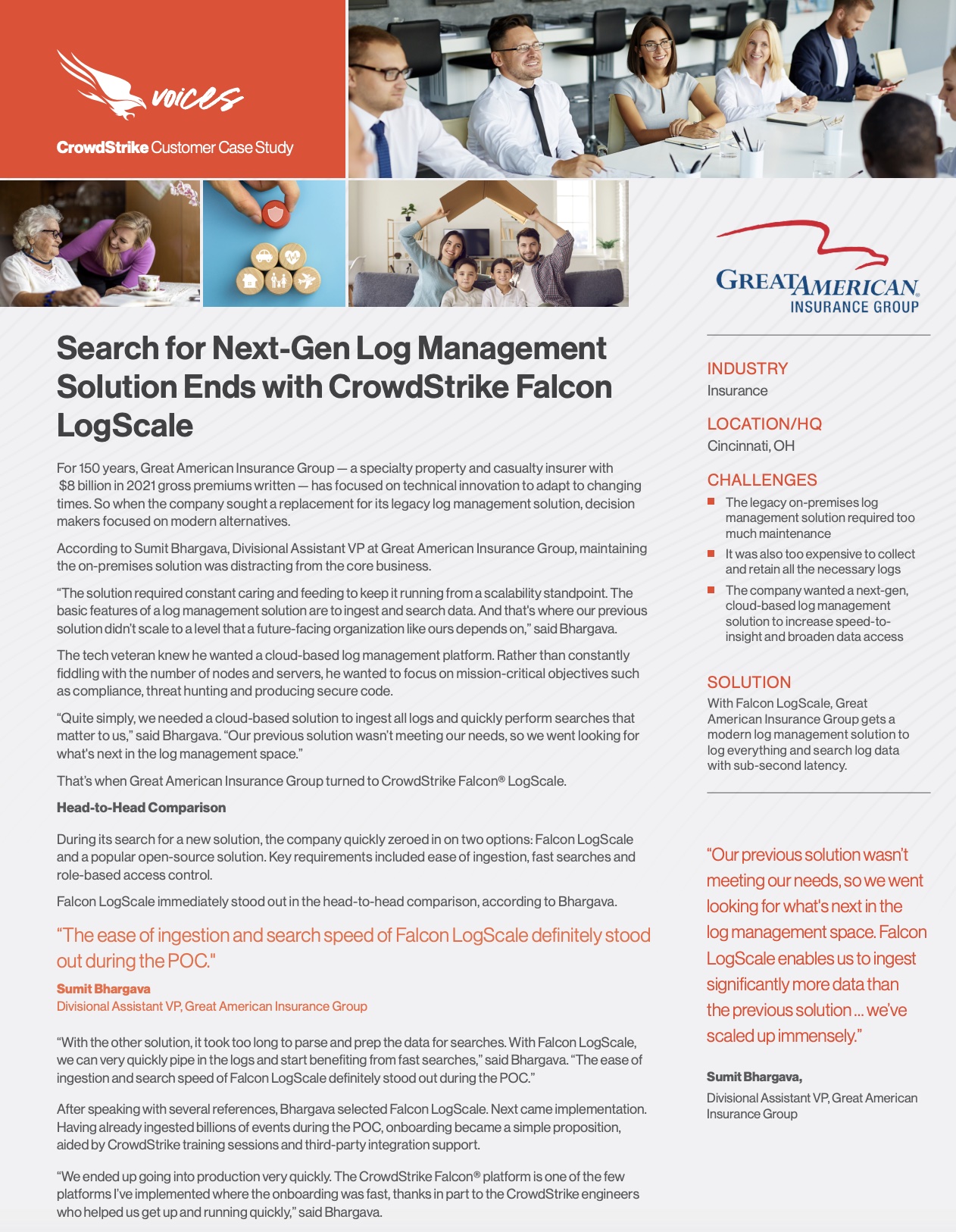 Great American Insurance Group had a problem. Their on-premises log management solution wasn't scaling with the business. Nor was it able to return search results in a timely manner. Instead of powering the business, the legacy solution was distracting the business by requiring constant tinkering to stay up and running.
CrowdStrike Falcon®️ LogScale gave Great American Insurance Group a modern, cloud-based log management solution. Now, the insurer can ingest and search all their log data with sub-second latency, powering compliance, DevOps, security and operations.
Discover More at our

Resource Center
For technical information on installation, policy configuration and more, please visit the CrowdStrike Tech Center.
Visit the Tech Center