SIEM Definition
Security information and event management (SIEM) is a set of tools and services that combine security events management (SEM) and security information management (SIM) capabilities that helps organizations recognize potential security threats and vulnerabilities before business disruptions occur. SIM focuses on collecting and managing logs and other security data while SEM involves real-time analysis and reporting.
SIEMs provide visibility into malicious activity by pulling data from every corner of an environment and aggregating it in a single centralized platform, where it can be used to qualify alerts, create reports and support incident response. The ability to analyze data from all network applications and hardware at any time helps organizations recognize potential security threats before they have a chance to disrupt business operations.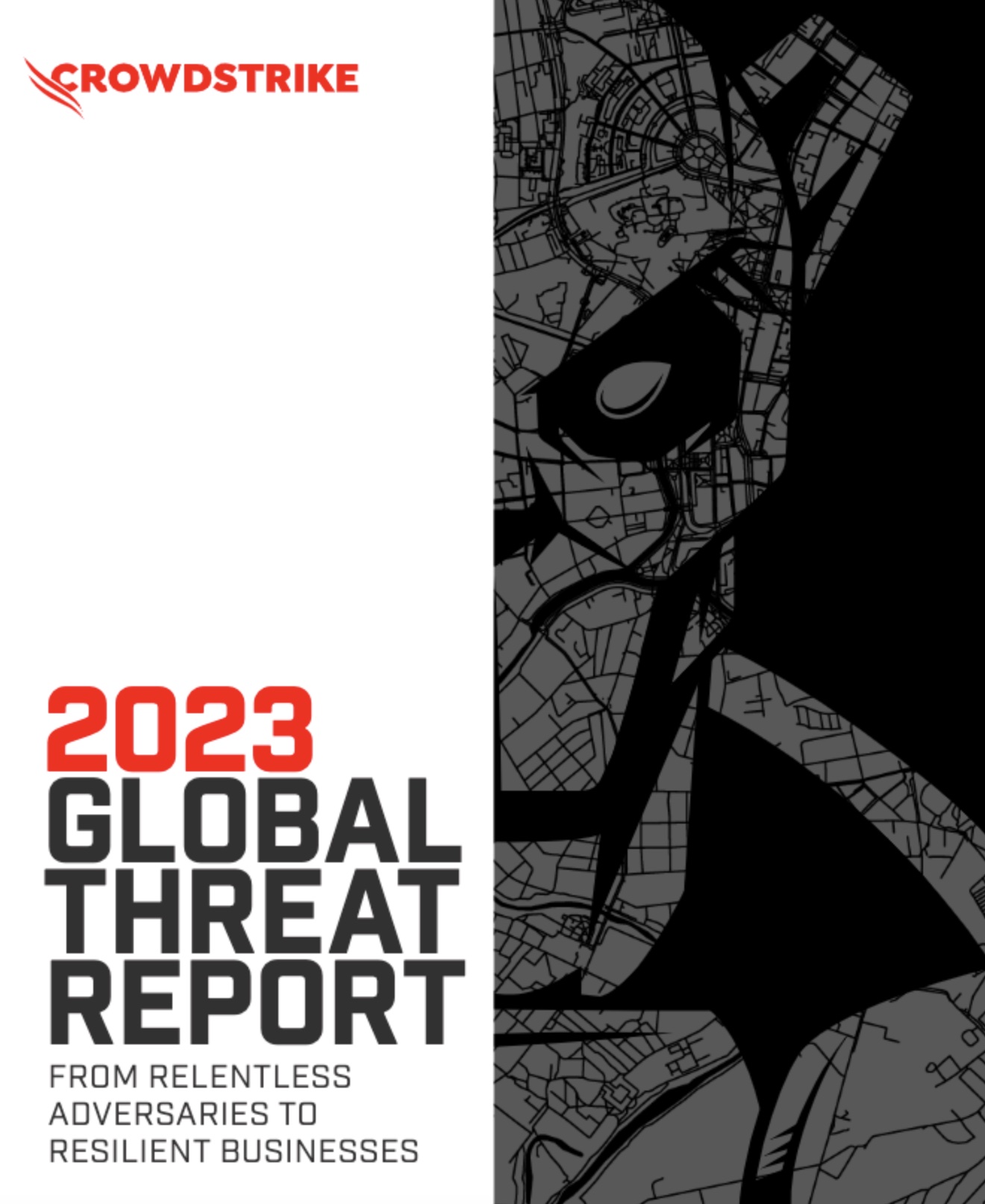 2023 CrowdStrike Global Threat Report
The 2023 Global Threat Report highlights some of the most prolific and advanced cyber threat actors around the world. These include nation-state, eCrime and hacktivist adversaries. Read about the most advanced and dangerous cybercriminals out there.
Download Now
How does a SIEM work?
A SIEM works by collecting log and event data from an organization's applications, servers, security devices and systems into a centralized platform. Then, a SIEM will sort this data into categories and analyze it for deviations against behavioral rules defined by your organization's IT teams to identify potential threats. For example, SIEM may categorize deviations into "malware activity" or "failed logins." Deviations will prompt the system to alert security or IT analysts to further investigate the unusual activity.
SIEM Features and Capabilities
A SIEM is a set of tools and services that includes:
1. Dashboard
A single pane provides a user-friendly way for Security Operations Center (SOC) staff to interact with data, manage alerts, track the status and activity of vulnerability protection products, and identify systems that are no longer being scanned for vulnerabilities.
2. Analytic capabilities
Gains insights from vast amounts of data and applies machine learning to automatically identify hidden threats. Analytics-driven SIEMs can combine IT operational data and security intelligence to enable the identification of a specific vulnerability.
3. Advanced threat detection
Uses network security monitoring, endpoint detection and response sandboxing, and behavior analytics to identify and quarantine new potential threats, and correlate defenses across different styles of advanced persistent threats.
4. Threat intelligence
Correlates current data on indicators of compromise and adversary tactics, techniques and procedures in context with other information on incidents and activities to make it easier to expose abnormal events.
5. Compliance reporting
The logs of every host that needs to be included in reporting are regularly and automatically transferred to the SIEM, where they are aggregated into a single report that can be customized for rich compliance reporting on one host or many. Reporting capabilities are compliant with mandated requirements for PCI DSS, HIPAA, GDPR and SOX.
6. Forensic Investigations
SIEM performs in-depth analysis of major security events using advanced tools to provide unalterable evidence that can be useful in court, thanks in big part to its cloud compliance and reporting capabilities.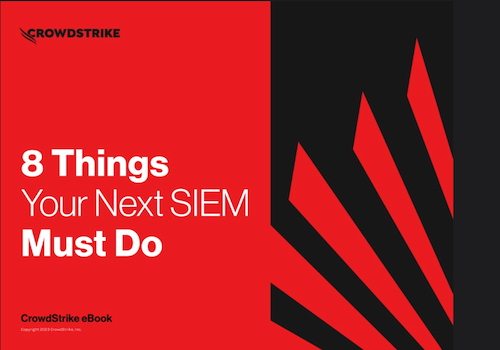 8 Things Your Next SIEM Must Do | eBook
With log data expanding faster than IT budgets, it's critical for SecOps teams to find a solution that can keep up with the speed, scale and efficiencies needed to support their growing data volumes. Download this eBook to learn more about Falcon LogScale and 8 things your next SIEM must do.
Download Now
What Benefits Does SIEM Provide?
A SIEM provides organizations with four types of security benefits:
1. Efficiency
A SIEM uses AI-driven automation and machine learning to improve visibility, ease the workload in the SOC, and provide more reliable and powerful reporting for IT and compliance purposes.
2. Threat Prevention and Mitigation
SIEMs make vast amounts of data human-accessible, so threats can be prioritized and responded to more easily and quickly, no matter where in the environment they occur.
Some examples of threats SIEM aids to mitigate include:
3. Cost Savings
Because a SIEM increases the efficiency of the security team by automating low-level tasks and increasing the speed with which they can address events, it lowers the cost of operating a SOC.
4. Compliance
SIEMs can include built-in compliance reporting that prevents violations and makes audits much easier and faster. This also reduces compliance costs.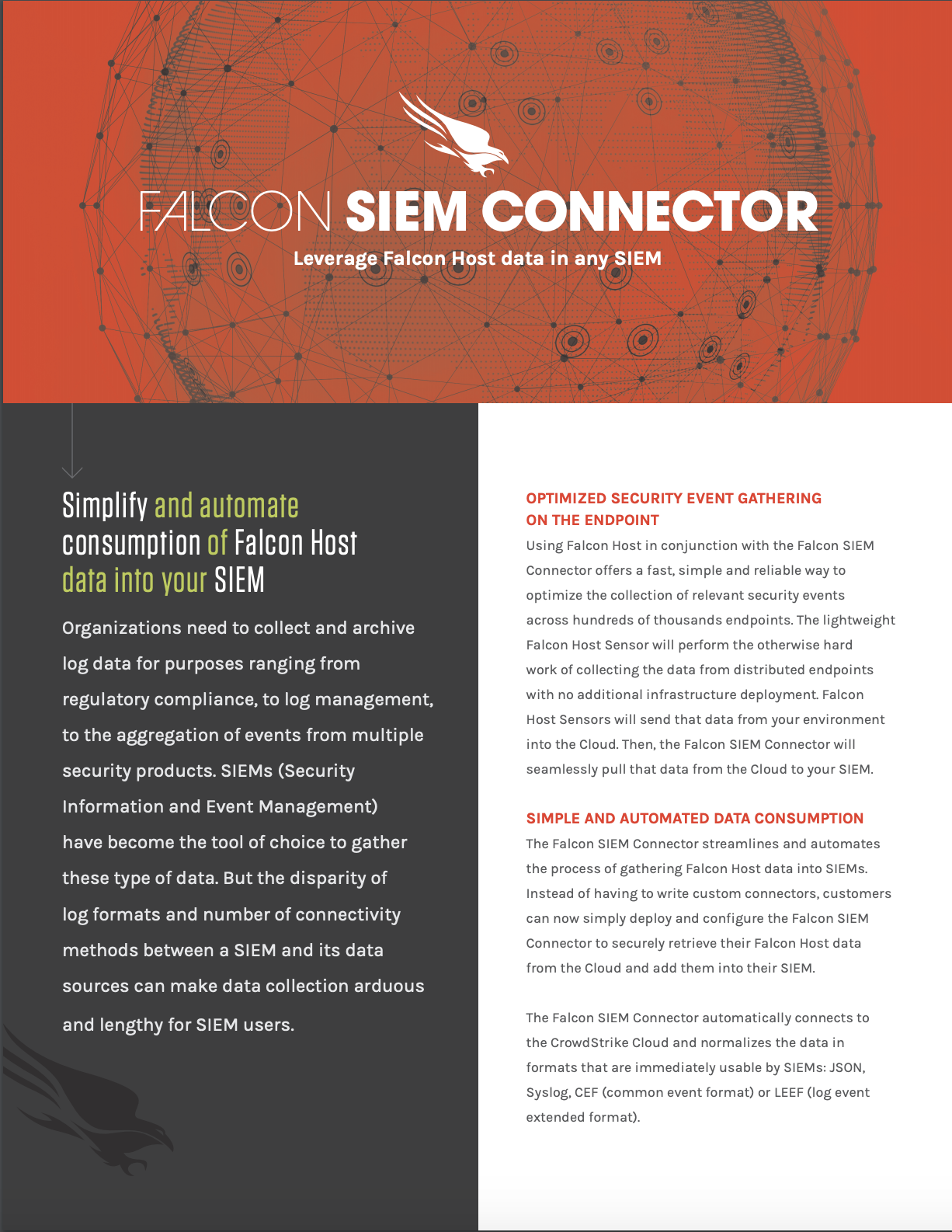 Falcon SIEM Connector Data Sheet
Want to learn how you can leverage Falcon Host data in a SIEM? Download the Falcon SIEM Connector data sheet below:
Download Now
Limitations of a SIEM
SIEMs cannot always provide complete context on unstructured data. This can lead to false alerts, and security teams can find it difficult to diagnose and research security events because of the high volume of alerts and data provided by the SIEM. Responses to alerts can be delayed or overlooked because analysts lack an understanding of which alerts need attention. SIEMs do not replace enterprise security controls such as intrusion prevention systems, firewalls or antivirus technologies. The SIEM itself does NOT monitor events as they happen throughout the enterprise in real time, but rather uses log data recorded by other software to determine that an event occurred.
SIEM tools
Gartner recommends that "security and risk management leaders increasingly seek security information and event management solutions with capabilities that support early attack detection, investigation and response. Users should balance advanced SIEM capabilities with the resources needed to run and tune the solution."²
CrowdStrike partners Splunk and IBM are named leaders in the 2022 Magic Quadrant for Security Information and Event Management report.
Splunk
Splunk integrates CrowdStrike's next-generation endpoint protection and threat intelligence into Splunk Enterprise Security (ES) to help organizations prevent, detect and respond to threats in real time. Deployment is rapid, scalable and enables faster detection and remediation of threats.
CrowdStrike and IBM
CrowdStrike and IBM together provide a holistic view into an organization's threat landscape so users can behave proactively based on comprehensive visibility and automated intelligence.
1Gartner "Critical Capabilities for Security Information and Event Management," Gorka Sadowski, et al, 24 February 2020
2Gartner "Magic Quadrant for Security Information and Event Management," Kelly Kavanagh, et al, 18 February 2020

Gartner does not endorse any vendor, product or service depicted in its research publications, and does not advise technology users to select only those vendors with the highest ratings or other designation. Gartner research publications consist of the opinions of Gartner's research organization and should not be construed as statements of fact. Gartner disclaims all warranties, expressed or implied, with respect to this research, including any warranties of merchantability or fitness for a particular purpose.