Vijilan Security Case Study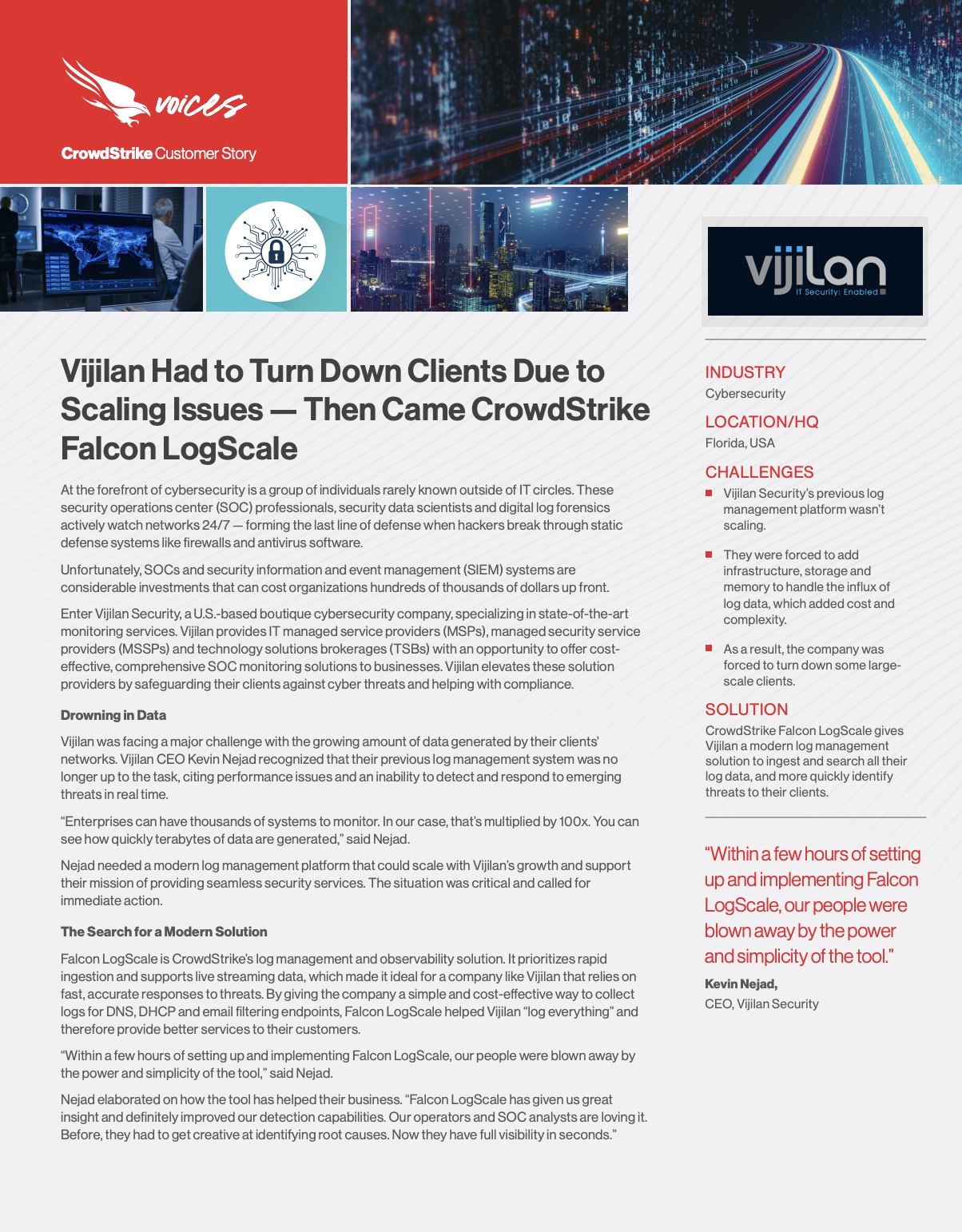 As a company that provides cybersecurity monitoring services, Vijilan Security was drowning in logs. Log volumes skyrocketed as the company took on more and more clients, creating performance issues with its legacy log management software.
By switching to CrowdStrike Falcon® LogScale, Vijilan now has the scale and performance to log everything and detect threats faster.
"Within a few hours of setting up Falcon LogScale, our people were blown away by the power and simplicity of the tool," said Kevin Nejad, CEO of Vijilan Security.
Discover More at our

Resource Center
For technical information on installation, policy configuration and more, please visit the CrowdStrike Tech Center.
Visit the Tech Center