IDC Worldwide Modern Endpoint Security Market Share Report, July 2021-June 2022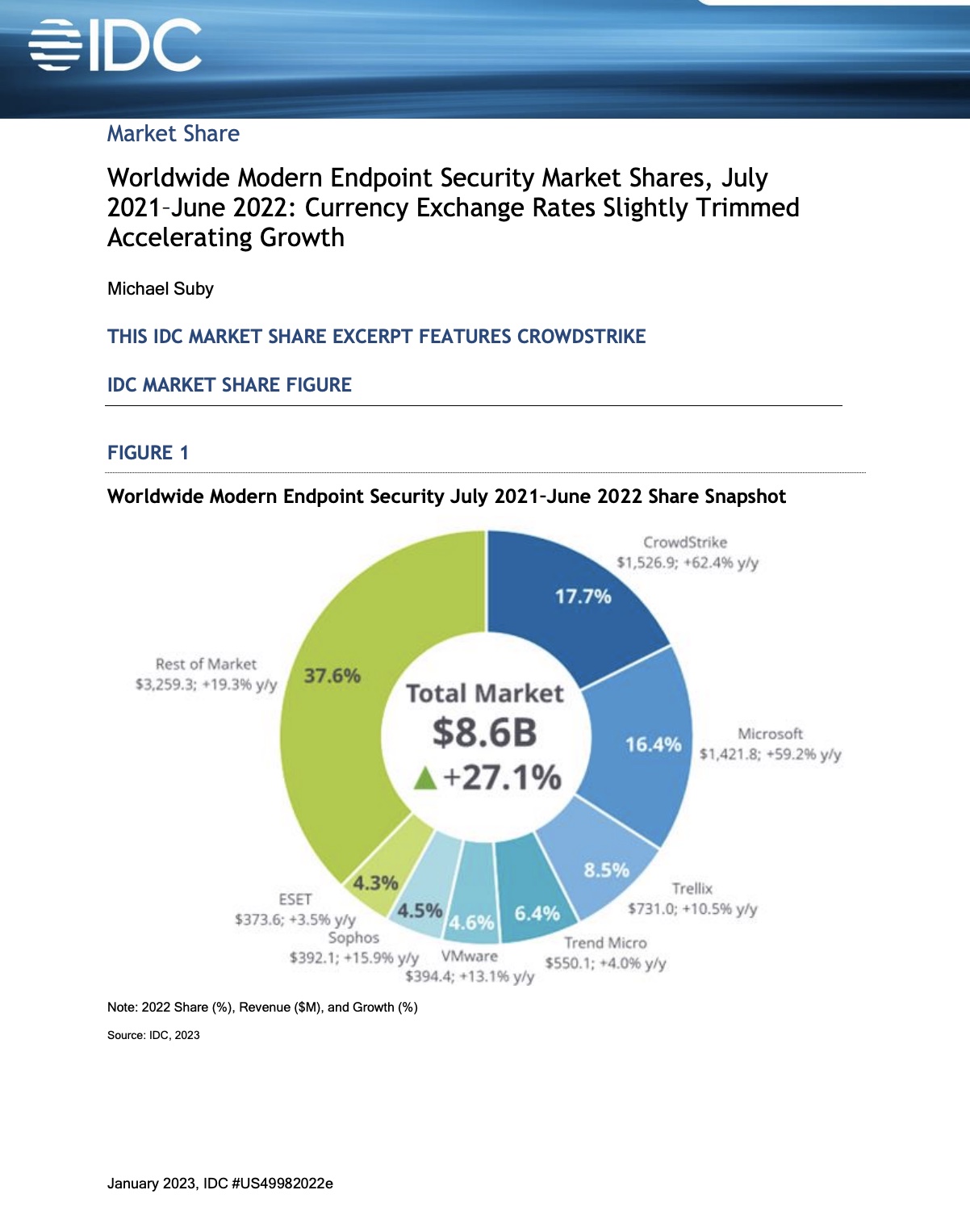 CrowdStrike Ranks #1 for Modern Endpoint Security Market Shares for the Third Consecutive Time
CrowdStrike continues to hold the highest market share between July 2021 and June 2022 for modern endpoint security at 17.7% of the total $8.6B Endpoint Security market, outpacing Microsoft's 16.4%. The IDC Worldwide Modern Endpoint Security Market Share report also reveals CrowdStrike's market share increased 3.8% and its revenue grew 62.4% YoY between June 2021 and June 2022.
These results demonstrate CrowdStrike's continued commitment to providing our customers with an industry-leading platform, expertise, and intelligence to stay ahead of attackers. Download the complimentary excerpt to learn:
How the expanding attack surface and impact of attacks are accelerating market demand
Why vendors are shifting from point-products to platform architectures to reduce risk for customers
What market drivers, like ransomware and remote workers, continue to be targeted by threat actors
Discover More at our

Resource Center
For technical information on installation, policy configuration and more, please visit the CrowdStrike Tech Center.
Visit the Tech Center