New Falcon Fund Helps Startups Develop Innovative Apps for the Falcon Platform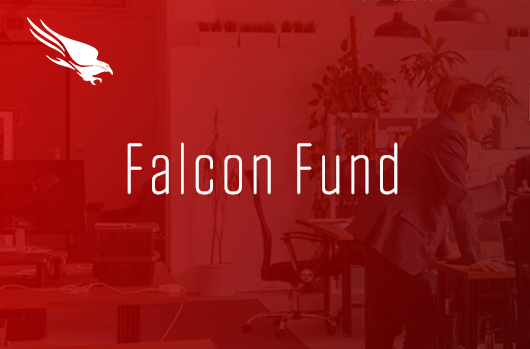 This year's launch of The CrowdStrike® Store, a marketplace for third-party apps that expand the capabilities of the CrowdStrike Falcon® platform, was an important milestone in reaching CrowdStrike's objective of establishing a category-defining Security Cloud ecosystem. That's why I'm excited to announce the next major milestone toward that goal: Falcon Fund, an early stage investment fund we are launching in partnership with Accel, one of the leading venture firms in the world.
Falcon Fund will focus on, but is not limited to, seed and Series A investments in startups that are building applications on the Falcon platform as part of the CrowdStrike Store. It will allow us to foster the next generation of startups driving innovation and new capabilities for CrowdStrike customers looking to solve a range of security and IT challenges — all without additional deployments or new agents. This is only possible because of CrowdStrike Falcon's cloud-native architecture that enables companies to seamlessly build and deploy their technologies while the customer still benefits from the simplicity of deploying just one single lightweight CrowdStrike agent.
The Falcon platform's ability to collect and analyze machine-level data and take programmable actions on the system in real time will allow developers to more easily build their own security and IT applications, without the need to design and deploy new endpoint agents, or invest in an expensive cloud platform to provide storage and analytics. This means startups can rapidly develop and bring to market innovative new solutions via the CrowdStrike Store to a large and growing number of customers.
Opportunity for Startups and Customers
Falcon Fund will be a great opportunity to support startups that are as innovative and passionate about solving today's security and IT challenges as we are. Importantly, the fund will also benefit our customers, with new apps they can try and buy instantly via the CrowdStrike Store.
Falcon Fund will accelerate our goals for the Store by adding applications that solve a wider variety of security issues, while seamlessly integrating with the Falcon platform – ensuring unsurpassed performance and immediate time-to-value. Today, customers are looking for a holistic ecosystem of integrated products so they can expand their security and IT capabilities without having to vet new suppliers and spend the time and resources needed to deploy additional solutions. We are excited to fill this market need with Falcon Fund and shape the next generation of innovators to advance the state of the security industry overall.
Criteria for Participation in the Falcon Fund Program
CrowdStrike is seeking qualified startups dedicated to innovation and to developing cutting-edge information security apps. Here are some of the criteria CrowdStrike will be considering as we evaluate applicants for the Falcon Fund program:
The significance of the problem being solved: Is this an issue that is impacting a large number of organizations or one that dramatically impacts a particular industry?
Market opportunity: What are the prospects for a healthy return on investment? Is the potential market large enough to warrant funding your application?
Existing interest from lead investors: Do you have existing interest from other lead investors and have you had any early stage funding rounds?
Usage of the Falcon platform APIs and the endpoint agent: Your product must be built for usage with CrowdStrike APIs and the Falcon endpoint agent.
Advantages of Developing Apps for The Falcon Platform
Falcon Fund provides a springboard for startups, accelerating their go-to-market strategies, and allowing them to benefit from the tremendous momentum and overall value of the CrowdStrike Falcon ecosystem. Upon funding, the selected partners will be featured in the CrowdStrike Store to become part of the first-ever platform-as-a-service for cybersecurity, gaining exposure to CrowdStrike customers and partners. Startups will also benefit from the insights and the shared expertise of CrowdStrike executives who built their careers in the ever-evolving cybersecurity space, as well as resources to help with the development and integration of applications.
Falcon Fund can help innovative startups develop and market their apps and enjoy these advantages:
Accelerate time to market: Innovative startups will be able to market their applications and add-ons to a large and growing base of Falcon customers through a unified management console.
Platform-as-a-Service (PaaS) for endpoint security: As the first vendor to offer PaaS for endpoint security, CrowdStrike gives companies the resources they need to focus on their core businesses by leveraging the power of cloud-native architecture and a universal endpoint agent for enterprise web-scale and rich telemetry data. CrowdStrike Threat Graph® provides access to petabytes of data that help solve security and compliance challenges and help participants provide differentiated apps.
Robust resource framework: As a CrowdStrike Falcon Fund partner, you have access to development and support resources that enable you to serve your customers efficiently and accelerate customer adoption.
Additional Resources