Forrester Names CrowdStrike a Leader in the 2020 Wave for Enterprise Detection And Response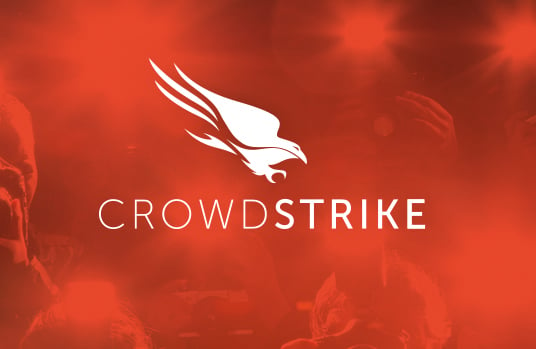 "Customers buy an EDR solution for its detection capabilities, and there simply are no other vendors in the space that have an intelligence organization of CrowdStrike's scale to enable the development and services to deliver that capability."
—  The Forrester Wave™: Enterprise Detection And Response, Q1 2020
We are thrilled to announce that Forrester has named CrowdStrike a "Leader" in The Forrester Wave™: Enterprise Detection And Response, Q1 2020. In addition, among the leaders in the report, CrowdStrike received the highest score in the Strategy category, as well as the highest possible scores in 11 criteria.
The Forrester Wave evaluates vendors on 14 criteria and groups them into four categories: Leaders, Strong Performers, Contenders and Challengers in the endpoint detection and response (EDR) space.
Current Offering: CrowdStrike has the highest possible score in Endpoint Telemetry, Security Analytics, Threat Hunting, ATT&CK™ Mapping and Collection.
Strategy: CrowdStrike has the highest possible score in Product Vision, Performance and Commercial Model.
Market Presence: CrowdStrike has the highest possible score in Enterprise Clients, Deployed Endpoint and Product Line Revenue.
In CrowdStrike's vendor profile, Forrester states, "CrowdStrike continues to lead on strategy and execution." We believe the key factor in driving our continued success in this area is our true cloud-native platform. The CrowdStrike® Falcon platform was architected as a cloud-native solution from Day One to ensure that it can process the massive amounts of data necessary to do EDR effectively. In addition to prevention and analysis on the endpoint, our single lightweight-agent architecture leverages cloud-scale artificial intelligence (AI) and offers real-time protection and visibility across the enterprise, preventing attacks on endpoints, on or off the network. Powered by the proprietary CrowdStrike Threat Graph®, CrowdStrike Falcon® correlates over 3 trillion endpoint-related events per week in real time from across the globe, fueling one of the world's most advanced data platforms for security.
CrowdStrike a Leader in Multiple Waves
CrowdStrike has been named a Leader in all three of the following reports: The Forrester Wave™: Enterprise Detection And Response, Q1 2020; The Forrester Wave™: Endpoint Security Suites (ESS), Q3 2019 and The Forrester Wave™: Cybersecurity Incident Response Services, Q1 2019.
We believe being named a Leader in all three Forrester Waves is a strong validation of CrowdStrike's unique combination of technologies, services and intelligence. In the Q1 2020 EDR Wave, Forrester stated, "It should come as no surprise that CrowdStrike Falcon® is seldom purchased as a standalone product, since the company's adjacent services, such as threat hunting and cyber intelligence, are often the benchmark other client references use when describing capabilities they wish were available in their selected products."
It's the powerful combination of technology, services and intelligence that allows CrowdStrike to prevent breaches.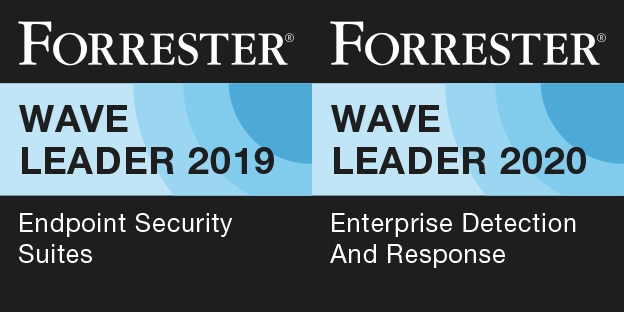 The Future Is Now for CrowdStrike
In the latest Wave, Forrester stated, "Security Analytics is the key differentiator." Forrester believes that as the EDR space continues to evolve, security analytics will dictate which providers will lead the pack. Vendors that can differentiate with superior security analytics position themselves to successfully deliver detection, triage and response capabilities to their customers.
We could not agree more, and we are happy to report that CrowdStrike obtained the highest possible score in the Security Analytics criterion in the 2020 EDR Wave. In order to obtain a top score of 5/5, Forrester required that "the product has exceptional user experience and provides functionality such as performing a root cause analysis that associates events across multiple systems."
Falcon currently provides multiple options to accelerate triage and investigation by leveraging advanced analytics.
CrowdStrike Threat Graph, our cloud-native graph database, enables analysts to work in real time (e.g., fast queries, pivots and drilldowns) regardless of organizational size or task complexity. All data is enriched with threat intelligence and mapped to MITRE ATT&CK to provide context and help guide investigations; further guidance is available to customers of our threat hunting (Falcon OverWatch™) and managed service (Falcon Complete™) products.
CrowdScore™ eliminates the burden and inefficiencies of manually triaging large volumes of security alerts by using sophisticated, cloud-based analytics to combine related alerts and indicators into incidents. With the full context of an incident, derived from the CrowdStrike Threat Graph, CrowdScore intelligently prioritizes those incidents by severity and criticality to businesses. CrowdScore's smart prioritization streamlines the triage process and presents the most important incidents to analysts via a central Incident Dashboard, ensuring responders are always directed to the most critical threats first.
Thanks to Our Customers
We would like to thank our customers for their continued trust and support. We remain committed, first and foremost, to our customers' success and ensuring they have the most effective and comprehensive endpoint protection possible. Customer validation is the one that really matters, and the results that customers are achieving with the Falcon platform are what has prompted the analyst community to take notice. In that spirit, CrowdStrike wishes to thank its growing base of loyal customers and congratulate them on choosing to join us in the Leaders circle.
Additional Resources:
Related Content