CrowdStrike Announces Two New Programs to Help Organizations Secure Remote Workers During COVID-19 Crisis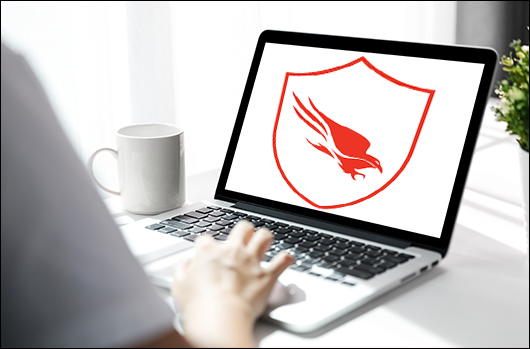 Extraordinary times call for extraordinary responses. As companies around the world respond to the challenge posed by COVID-19 by recommending or requiring remote work for employees, CrowdStrike wants to do its part to help companies stay secure and focus on their business continuity.
Adding large numbers of new home-based workers introduces significant cybersecurity challenges. CrowdStrike is uniquely equipped to help for two reasons. First, the cloud-native CrowdStrike Falcon® platform and lightweight agent are ideally suited to supporting and securing remote workers without requiring new investments in VPN connectivity or other related infrastructure. Second, since the beginning of the company, CrowdStrike has supported its own broad and widely dispersed workforce, giving us a deep institutional knowledge of how to do this at scale, securely and effectively.
Today CrowdStrike is proud to introduce two new programs to help organizations deal efficiently and effectively with this sudden burst in remote workers, so business can continue without unnecessary complications and delays.
Work-from-home Challenges
In recent days, CrowdStrike has been contacted by organizations who are trying to rapidly deploy large fleets of new systems. These emergency deployments need to be secured just like any other corporate asset. This introduces a need, perhaps temporary, or burst in nature, for unplanned software licensing to provide protection.
In many cases, due to lack of new corporate assets, organizations are asking employees to leverage their own devices to do their work, which may or may not have adequate endpoint protection. Since these personal devices may be used to access sensitive company data and applications, they also require appropriate protection from cyber threats. At the same time, security solutions for these devices need to be very simple to deploy and manage; they must respect the user's privacy; and these solutions should also avoid flooding security staff with large volumes of security alerts.
How CrowdStrike Is Helping
In order to help organizations cope with these new and unexpected developments, CrowdStrike is offering two new limited-time programs to address challenges introduced by the large numbers of managed and unmanaged devices being used by newly remote workers.
Burst Licensing: For corporate-owned devices, CrowdStrike is introducing a Burst Licensing program. This program is designed to ensure that CrowdStrike's customers are able to remain nimble and rapidly deploy new systems for remote workers as needed.
With Burst Licensing, CrowdStrike customers may extend their existing license counts during the program period at no additional cost. This short-term program eliminates concerns customers may have about licensing their new systems, particularly because these licenses may only be needed for a short period of time.
Falcon PreventTM for Home Use: For employee-owned devices, CrowdStrike is introducing a new program: Falcon Prevent for Home Use. This home-use program allows organizations to provide their employees with a low-cost option for securing their personal computers, so employees who must use a home system to access corporate resources can do so safely and productively.
Under the Falcon Prevent for Home Use program, company administrators provide a specially packaged version of the CrowdStrike Falcon lightweight agent for employees to install on their home systems. The agent installs quickly, requires zero configuration by the end user and provides proven next-generation antivirus protection without impacting system performance. Customer management of home users is performed by enterprise administrators via the single cloud-native Falcon console. Home users are maintained separately from corporate users for ease of management.
CrowdStrike Falcon Prevent for Home Use will be available to all current and new CrowdStrike customers on March 20, 2020, at no additional cost during the program period.
Both programs are effective through June 30, 2020. Terms and conditions apply.
Register for a webcast on Wednesday, March 18: "Cybersecurity in the Time of COVID-19: Keys to Embracing (and Securing) a Remote Workforce." CrowdStrike experts will discuss the challenges organizations are facing and offer tips to help you quickly enable a remote workforce.
Speed and Agility Are Key
CrowdStrike understands that organizations are working under challenging circumstances, with conditions changing daily. Organizations need to remain nimble in order to react quickly to updated recommendations and mandates from authorities. With these programs, we demonstrate our commitment to removing barriers to doing business.
To register for these programs, please visit the CrowdStrike Programs for Remote Workers page, reach out to sales@crowdstrike.com or contact your CrowdStrike representative.
Additional Resources
*CrowdStrike reserves the right to update the terms of these program offers at any time without notice. Terms and conditions apply.