CrowdStrike CEO Addresses Coronavirus Cybersecurity Impact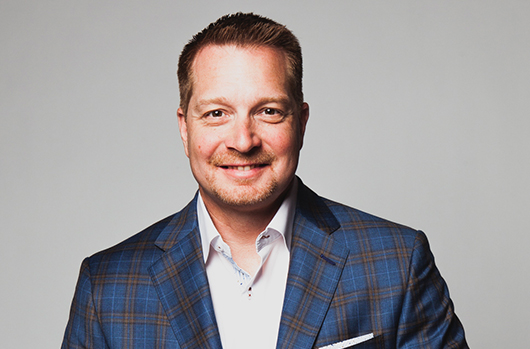 Let me start by expressing on behalf of the global CrowdStrike® team how grateful we are to the healthcare workers, law enforcement and first responders — and all individuals whose jobs require them to put themselves at risk to keep the rest of us as safe and healthy as possible. In addition, our hearts go out to everyone whose family and loved ones have been affected by this devastating outbreak.
As CrowdStrike's CEO, my first responsibility is to our people and the communities where we live and work. To that end, I have directed all CrowdStrike employees to do their part by working at home, eliminating unnecessary travel, and to abide by all local and federal health guidelines to help slow the spread of this highly infectious disease. I'm happy to report that we do not believe that any CrowdStriker has been diagnosed with COVID-19 at this point, and we hope to keep it that way.
Our next responsibility is of course to our customers, and on this front we have many successes to share. One thing I would like to make clear: We believe that CrowdStrike has an extremely important role to play in this crisis.
The widespread health and economic impact of the coronavirus has not deterred cyber adversaries. In fact, quite the opposite is occurring. In times of crisis, adversaries often try to exploit the situation, prey on the public's fear and escalate attacks. I know it is difficult to imagine, but we have already seen nation-state adversaries and e-criminals launch phishing campaigns using the coronavirus as bait. We expect this to escalate and we are actually tracking the spread of these malicious campaigns as they follow the same patterns as the infection itself.
Our disruptive cloud-native approach is uniquely suited to helping customers stay ahead of these emerging threats, whether their workers are at home, in the office or operating entirely in the cloud.
To extend our ability to aid the CrowdStrike community, we launched a coronavirus surge relief plan that allows our customers to surge the number of endpoints protected by the CrowdStrike Falcon® platform for up to 60 days. This enables existing customers to quickly onboard new remote workers without having to to worry about a procurement cycle. Additionally, we launched a CrowdStrike Falcon Prevent™ for Home Use program, that allows company administrators to immediately install our next-generation endpoint protection on employees' home and personal systems for a limited time. These free-of-charge programs have been extremely well received by our customers in their time of need.
For organizations of every size, industry and location, empowering employees to immediately start working from home is no trivial matter. Particularly for big organizations, managing this change quickly and efficiently can present major challenges. CrowdStrike is fortunate in this respect, since we are a company built from inception to thrive with a remote workforce. On a regular basis, approximately 70 percent of our employees already work remotely. As a result, we do not expect any disruption in our operations or ability to support our customers as we transition the rest of our workforce to a work-from-home (WFH) model.
For many of our customers, it's not so simple, and it's important to note that as organizations move their workforce outside of physical offices, their attack surface grows exponentially.  They may need to rapidly provision fleets of new endpoints, such as laptops and mobile devices, and spin up new cloud workloads, while ensuring that every workload everywhere is protected with real-time security, even when the user is offline.
To put this in perspective, one of our large enterprise customers recently rushed to buy 12,000 laptops to deploy to newly remote employees. CrowdStrike can play a key role in these types of deployments, because the security challenges associated with a remote workforce are best solved by a cloud-native security platform. A true cloud-native platform like Crowdstrike Falcon does not require physical infrastructure. It allows customers to easily and remotely install, manage and protect their workloads at scale, irrespective of where their employees are located.
During times like this, the best companies continue to innovate and focus on customer success. This allows them and their customers to emerge from a crisis even stronger than before. Cybersecurity has been and will remain mission-critical to organizations, to provide business resiliency, and just as importantly, peace of mind to reassure their employees and customers that they are protected, so they can continue to focus on the things that matter most.
If there is anything that CrowdStrike can do to help your organization stay safe and secure in this time of need, please don't hesitate to reach out to us. We have a saying here at CrowdStrike: "One team. One fight."  We are truly in this together.
Additional Resources