2021 Global Threat Report: Analyzing a Year of Chaos and Courage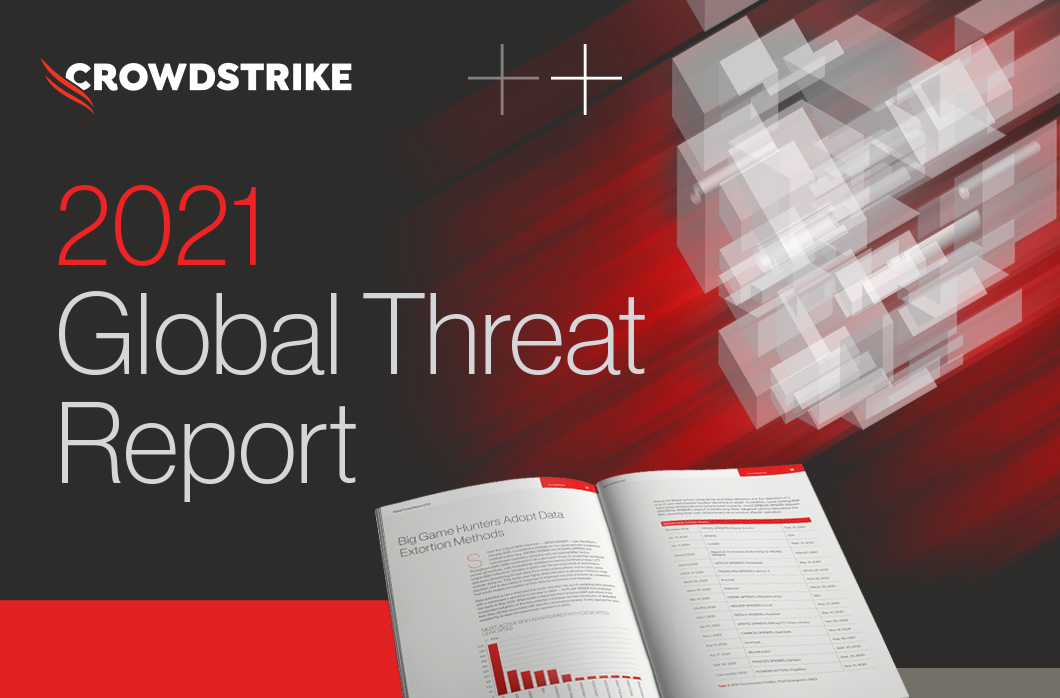 Everyone reading this will likely remember the year 2020 for the rest of their lives. It was a year of hardship and grief for many, as well as tumultuous social and economic change on a global scale. For most of us in the business of stopping breaches and protecting organizations from cyberattacks, it was also perhaps the most active year in memory.
The onslaught was unrelenting, and for some organizations, overwhelming. As stay-at-home orders rippled around the world, we saw office blocks turn into ghost towns virtually overnight. Millions of workers retreated to hastily equipped home offices, creating a feeding frenzy for cyber predators spurred on by the windfall of easy access to sensitive data and networks. At the same time, fear, concern and curiosity surrounding COVID-19 provided the perfect cover for a record-setting increase in social engineering attacks from both eCrime actors and targeted intrusion adversaries.
As the saying goes, "the devil is in the details," and in many ways, that sums up this year's Global Threat Report. The details revealed in these pages are derived from firsthand observations of our frontline cyber responders and analysts, coupled with insights drawn directly from the unprecedented volume of crowdsourced threat telemetry we continuously collect and dissect on behalf of our customers.
Among the details you'll learn in this report:
How state-sponsored adversaries infiltrated networks to steal valuable data on vaccine research and government responses to the pandemic
How criminal adversaries introduced new business models to expand their "big game hunting" ransomware activities — and made them even more potent with the addition of blackmail and extortion techniques
How both eCrime and targeted intrusion adversaries stepped up their development efforts, deploying a variety of inventive new methods to evade detection and confound defenders
Our annual report also offers some important lessons and recommendations for security teams operating in today's environment. As threat actors add new tools, techniques and procedures to their arsenals, and form new alliances to bolster their strength and extend their reach, visibility and speed are more critical than ever. Security teams must become more versatile, more proactive and more productive to stay ahead of threats.
CrowdStrike is committed to helping you achieve and maintain an advantage over adversaries. We're working hard to help you secure your cloud environments, just as you would on-premises systems. We're providing better ways for you to identify and proactively address potential vulnerabilities before they can be leveraged by attackers. We're helping you protect identities and access, including new Zero Trust capabilities to compartmentalize your operations, restrict data access and reduce risk to your most sensitive information. These are just a few of the ways we are pushing the envelope, expanding our protection capabilities so we can enhance and empower yours.
We spent much of 2020 hoping that its unique challenges would quickly be consigned to history. Let's hold onto that hope, but at the same time, we need to stay clear-eyed and resolute about the hurdles that lie ahead. I hope this report on recent global threat activity and trends helps you become better informed and better able to meet those challenges, so when we finally put this chapter of history behind us, we'll be able to look back and reflect on not just our losses, but also a few victories.
Additional Resources
Related Content