CrowdStrike Falcon for AWS — The Faster, Easier, More Effective Way to Protect Cloud Workloads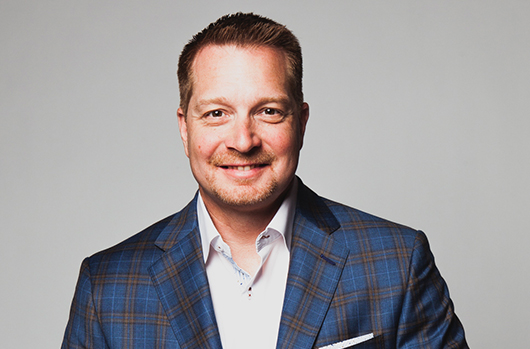 Today, at the CrowdStrike® annual cybersecurity conference, Fal.Con UNITE 2019, I was thrilled to announce CrowdStrike Falcon® for Amazon Web Services (AWS), which tailors the powerful Falcon endpoint protection platform to meet the specific security needs of workloads running in the AWS cloud. With Falcon for AWS, CrowdStrike helps enhance the visibility and security customers need to take advantage of AWS' massive compute power and the scalability of Amazon Elastic Compute Cloud (Amazon EC2) instances, while gaining unrivaled protection against even the most sophisticated cyberattacks.
Falcon for AWS can also meet customers' demands for more reliable threat protection in a modern, scalable pay-as-you-go model. With Falcon for AWS, customers gain industry-leading next-gen protection across their cloud workloads, while being able to scale their consumption dynamically as their business needs change.
Why Falcon for AWS?
As organizations continue to move their workloads to the cloud, AWS maintains its leadership as the cloud provider of choice for enterprises large and small. However, security teams responsible for protecting cloud workloads have had difficulty providing next-gen security that is as dynamic and flexible as AWS itself, while being both effective and cost-efficient. CrowdStrike Falcon for AWS fulfills all of these demands by delivering unique breach-stopping capabilities and detailed visibility, to enhance the protection of AWS instances without compromising performance.
Unprecedented Visibility Into EC2 Instances
While organizations can deploy EC2 instances quickly, their ephemeral nature can make it difficult to rapidly and efficiently discover all instances, and to identify unprotected and unmanaged assets.
Falcon for AWS quickly enumerates existing EC2 deployments across all regions, including instances without the CrowdStrike Falcon agent installed, allowing customers to identify and tag unmanaged and unprotected instances and send that information to their infrastructure teams to eliminate security gaps. Falcon for AWS provides a wealth of details for your ops team, which is particularly useful for team members who don't have direct access to all EC2 instances.
Simplicity and Immediate Time-to-Value
Built in the cloud and for the cloud, Falcon for AWS reduces overhead, friction and complexity while maximizing protection of AWS workloads. In addition to supporting EC2 instances, Falcon for AWS supports Amazon Elastic Container Service (ECS) and Amazon Elastic Container Service for Kubernetes (EKS) containers, as well as workloads running Windows and Linux, including Amazon Linux. Falcon for AWS delivers this container security through a single, lightweight agent running on the node, which protects the instance itself, as well as all containers running on it.
In addition, automated deployment using DevOps tools and integration with CI/CD (continuous integration/continuous delivery) deployment workflows enables cloud security and DevOps teams to secure their environments, while keeping up with the dynamic and flexible nature of AWS workloads. Finally, the ability to procure Falcon for AWS in AWS Marketplace allows customers to take advantage of integrated metering and billing, while also optimizing spend for elastic workloads.
Falcon for AWS offers the following benefits:
Unrivaled Protection: Falcon for AWS provides full coverage for Amazon EC2  instances and the containers they host, and protects against all threat types – from known malware to the most sophisticated attacks. This coverage also extends to customer-managed container environments and those running ECS and EKS.
Speed:  Falcon's seamless deployment and comprehensive monitoring of workloads at scale help accelerate cloud adoption and migration by ensuring immediate protection and support, driving increased business agility. Falcon for AWS provides security teams with unmatched visibility and protection, while enabling DevOps teams to continue operating without friction.
Comprehensive Visibility:  Falcon's continuous and comprehensive workload monitoring and discovery gives security teams full visibility — nothing is missed as stealthy and evasive attacks are stopped. Falcon also extends visibility and protection across containers supporting EC2 instances, as well as ECS and EKS containers and workloads running Windows and Linux, including Amazon Linux.
Metered Billing: Cost efficiency is maximized because customers only pay for what they use – and they can accelerate procurement by leveraging the AWS Marketplace Metering Service, and the easy availability of Falcon for AWS in the AWS Marketplace.
Unmatched Simplicity: CrowdStrike Falcon provides one unified console for all workloads, which reduces overhead and friction, and eliminates the usual complexities associated with protecting AWS workloads.
Optimal Performance: With the Falcon lightweight agent, there is minimal impact on runtime performance, and Falcon doesn't require reboots, "scan storms" or invasive signature updates. In addition, Falcon for AWS can easily be pre-configured as part of the Amazon Machine Image (AMI).
Automated for Continuous Protection: Falcon for AWS enables cloud security teams to keep up with the dynamic and flexible nature of AWS workloads by offering seamless support for CI/CD deployment workflows, providing powerful APIs and ensuring streamlined integration with the AWS Security Hub.
CrowdStrike and AWS
CrowdStrike is proud to be an AWS Partner Network (APN) Advanced Technology Partner and honored to have been awarded the AWS Security Competency certification. This valued relationship has led to the introduction of Falcon for AWS, and the ability for customers to protect their cloud workloads simply, effectively and continuously. Our continued collaboration with AWS has also resulted in CrowdStrike being one of only a handful of Amazon GuardDuty threat intelligence partners. As such, our award-winning threat intel helps power Amazon GuardDuty to protect against vulnerabilities, malicious activity and unauthorized behavior. CrowdStrike also participated in the launch of AWS Security Hub, which provides a comprehensive view of customers' high-priority security alerts and compliance status across AWS accounts.
At CrowdStrike, we recognize that your security needs extend way beyond just conventional endpoints. Wherever your workloads go in the future, we will be there to protect them — on or off your network, in the data center, on mobile devices, across the Internet of Things, and in the cloud.
Additional Resources: