Introducing The Nest, by Humio
Connect with peers from around the world to enhance your log management skills and overcome today's observability challenges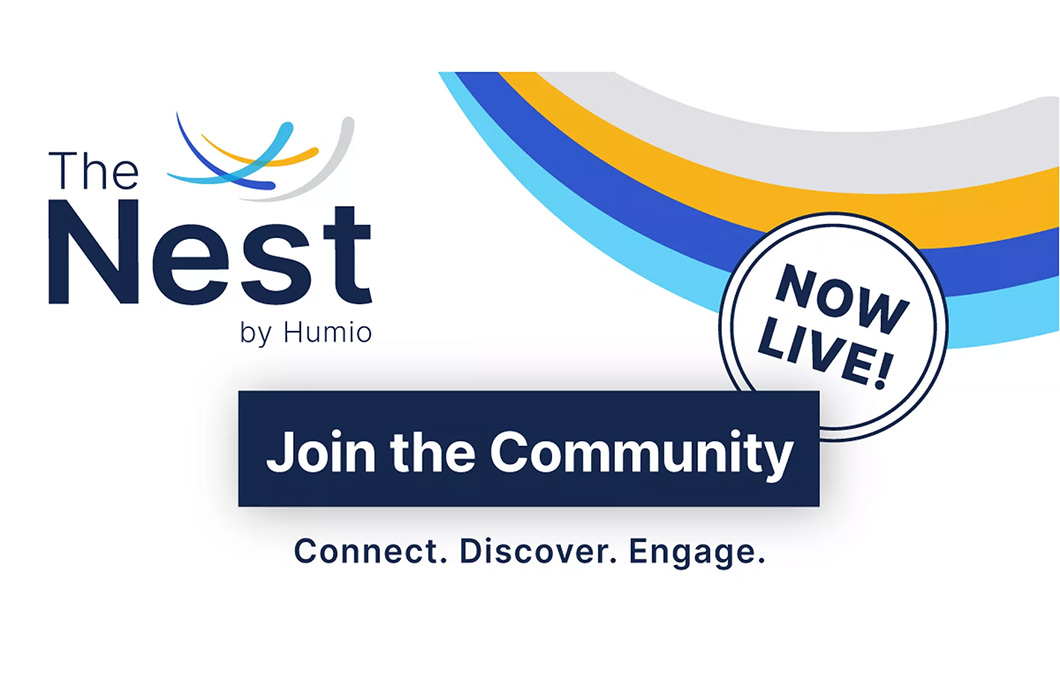 This blog was originally published Oct. 13, 2021 on humio.com. Humio is a CrowdStrike Company.
Introducing The Nest, by Humio
Maintaining speed, visibility and security throughout your systems can feel increasingly out of reach, and quick answers to your toughest questions can be hard to come by. That's why having a place to sharpen your skills, ask questions and interact with fellow developers is invaluable.
We're excited to officially launch The Nest, a community for peers in DevOps, ITOps and SecOps. Connect and learn with professionals from around the world to enhance your log management skills and overcome today's observability challenges. Whether you're new to the industry or a veteran, you're sure to pick up a few new tips and tricks.
What can I do in The Nest?
While this Nest doesn't have any thermostats lying around, our community definitely keeps things cool. Get free access to how-to guides, courses, podcasts and other helpful resources. Plus, members can take full advantage of the community to enhance their knowledge and skills, improve system application performance and streamline incident response.
Did I mention The Nest provides a platform to connect and collaborate with industry peers? Community members can help answer questions and share and collaborate on packages and APIs accessible through the Humio Marketplace. These prebuilt packages make ingesting popular log formats easier than ever.
How do I join The Nest?
Simple! You can access The Nest at Humio.com/the-nest.
Make sure you also sign up for our brand new Humio offering: Humio Community Edition, a free, frictionless offering that delivers 16GB of data ingestion per day with 7-day retention at no cost. It's the largest no-cost data ingestion offering available, and it's the perfect tool to hone the skills you learn in The Nest.
Humio Community Edition, which provides the most powerful capabilities needed for modern observability, offers the following features:
Ingest up to 16GB/day
Seven-day retention
Ongoing access with no trial period
Streaming log management has never been more accessible. Check out The Nest community today and access Humio Community Edition at no cost!
Additional resources
Related Content