Launching the CrowdStrike Store to Bring Trusted Third-Party Apps to the Falcon Platform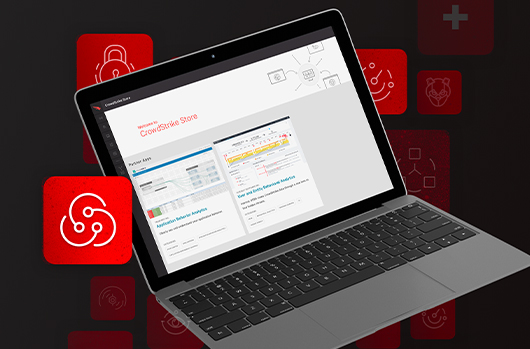 A few months ago, the VP of security for a CrowdStrike® customer was considering adding another security tool at his company, which required installation of an endpoint agent. However, he was concerned about the performance overhead of adding another agent and also wanted to ensure it would work well with existing endpoint security agents in his environment. For any security or system administrator, this is a common scenario — one that has been repeated over the years without a good solution. The need to deploy additional agents and on-premises servers to tackle any new cybersecurity challenge has resulted in a plethora of agents on the endpoint, leaving organizations to deal with significant performance, operational and compatibility overhead. The legacy security vendors have failed to tackle this challenge and have instead created complex, bloated and closed  "security suites" that impose equally high overhead and complexity. Cloud-native architectures can solve this and that's exactly what we've done with the Falcon platform— now we're taking it to the next level with the CrowdStrike Store.
From the beginning of our journey, CrowdStrike has focused on creating a platform with a single lightweight agent and a single cloud-native platform. We continue to innovate and add additional products to the Falcon platform. However, we also recognize that our customers may want to try new solutions from other security innovators that solve specific cybersecurity challenges that may be outside the scope of CrowdStrike products. What if there was an open endpoint security platform that enabled customers to discover, try and buy new security tools without having to deploy additional agents, on-premises servers, or adopt new cloud platforms? Today is the day when we take a giant first step in solving this age-old problem.
An Open Endpoint Security Platform
I am thrilled to announce the opening of the new CrowdStrike® Store, where customers will be able to find trusted third-party applications and add-ons to enhance and extend the industry-leading Falcon endpoint protection platform. With this groundbreaking move, customers won't have to sacrifice endpoint performance and operational simplicity to try new security products from other vendors. The CrowdStrike Store offers applications from our security technology partners that are prebuilt and pretested for delivery via the single, lightweight Falcon agent, and leverage the CrowdStrike Security Cloud for both scale and telemetry. These applications are thus fundamentally different from simple API integrations.
A Win-Win for Customers and Technology Partners
For customers, the CrowdStrike Store is easily accessible from the Falcon management console, and applications are categorized and tiered so customers can quickly determine what they need. This streamlined process puts innovative apps and add-ons available in one place, so that customers have an easy and convenient way to find a solution that fits their requirements. The applications are certified by CrowdStrike and can be deployed on top of the Falcon platform immediately. No longer do apps have to extract the same telemetry multiple times (and trample on each other in the process), nor do they have to collect the data centrally, multiple times, creating islands of disconnected datasets. The Falcon platform enables an "extract-and-collect once, use everywhere" model, which each partner can extend by performing additional analytics. Most importantly, we are ensuring that security analysts and administrators get a streamlined support and troubleshooting experience.
For technology partners, the CrowdStrike Store means they can leverage the power of the Falcon platform to deliver their applications without having to create their own agents or build a web-scale cloud service. They can leverage the CrowdStrike universal agent for on-device streaming analytics and the  CrowdStrike Threat Graph™ for cloud storage and analytics, freeing them to focus on innovation and the benefits of getting to market faster.
We start this exciting journey with two launch partners: Truefort, which has built an application discovery and behavior analytics app, and Interset, offering its users an entity behavior analytics (UEBA) app on the platform. As we continue to expand the CrowdStrike Store, we will maintain our focus on delivering only the highest quality apps and add-ons to ensure customer satisfaction.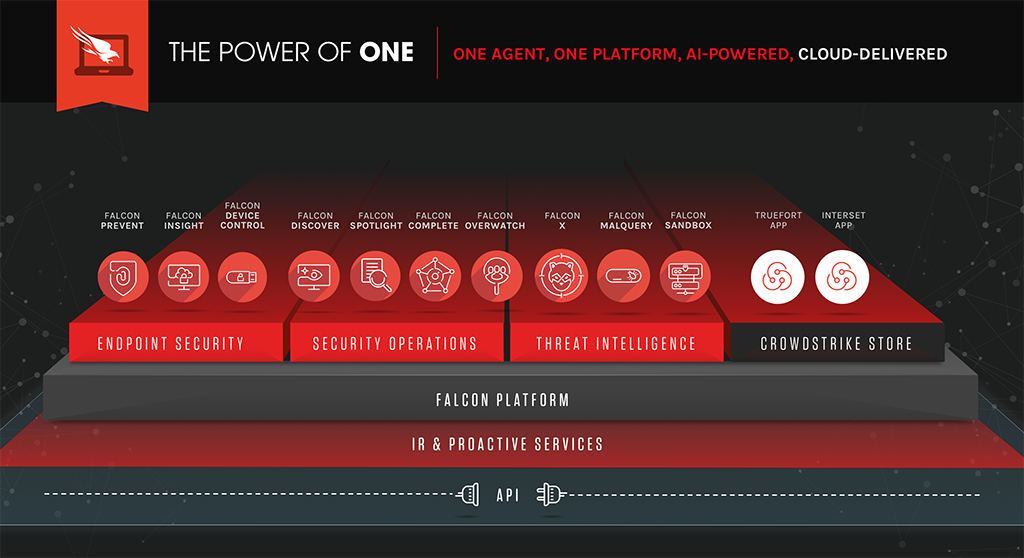 The experience of being able to discover, try and use new security tools and applications seamlessly, without having to add any infrastructure or agents, will revolutionize endpoint security in much the same way the Salesforce platform revolutionized CRM. The CrowdStrike Store introduces the first unified security cloud ecosystem of trusted applications, custom-built for the agile enterprise. Join us on this exciting journey!
If you are a CrowdStrike customer, check out the CrowdStrike Store via the Falcon UI and see what we have to offer. If you are innovating in the endpoint security space, please visit our CrowdStrike Store Partner page and learn about building your app on the Falcon platform. We look forward to working with you!
Additional Resources