RSA Conference 2021: Action Recap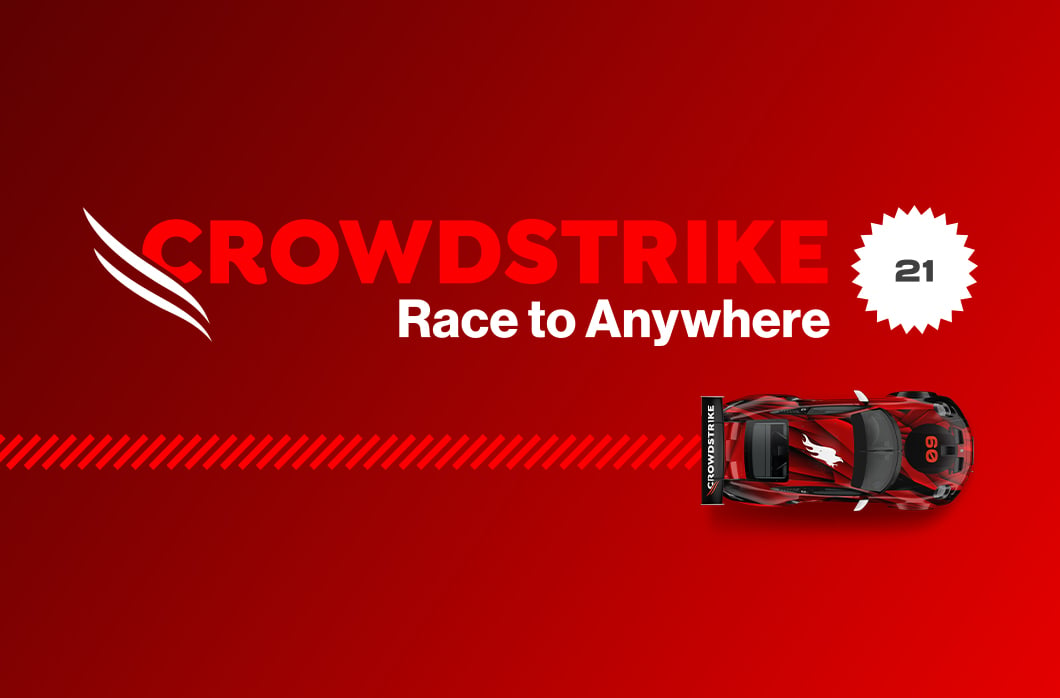 We offer a sincere thank you to the many RSA Conference 2021 virtual attendees who visited our booth, watched one of our demos or sessions, or participated in one of our events. As you know, the conference theme was "resilience," described by CrowdStrike CTO Michael Sentonas as the qualities of inner resourcefulness, determination and grit that each of us has had to draw upon this past year. The CrowdStrike team was heartened to see these qualities embodied (virtually) in those who joined us. We hope we answered your questions thoroughly and helped make your RSA experience rewarding.
As we previously reported, awards normally announced during RSA Conference were instead announced prior to the event: CrowdStrike was recognized as a recipient of the 2021 SC Media Awards in the categories of Best Cloud Computing Security Solution, Best Managed Security Service and Security Executive of the Year. (The latter was awarded to Shawn Henry, President of CrowdStrike Services and Chief Security Officer, in the category's very first year!)
Other highlights from RSA Conference 2021 follow.
Our Latest Lap: New Product Announcements
CrowdStrike was pleased to share the following product news during RSA Conference 2021:
Introducing Falcon Fusion™.

A unified, extensible framework that's purpose-built on the CrowdStrike Falcon® platform to orchestrate and automate complex workflows, Falcon Fusion leverages the power of the CrowdStrike Security Cloud and relevant contextual insights across endpoints, identities and workloads, in addition to telemetry from partner applications. Enterprise customers can build real-time active notification and response capabilities that leverage complex sequencing and branching, as well as customizable triggers based on detection and incident categorizations, all to improve SOC and IT efficiency and speed while meeting use case requirements. Learn more in the

press release

.

Falcon Horizon™ adds Cloud IOA (indicators of attack) detection capability.

Falcon Horizon — the industry's only adversary-focused posture management solution that continuously detects, prevents and remediates cloud control plane security threats and stops breaches — is powered by both up-to-the-minute threat intelligence on over 150 adversary groups and the most advanced cloud-native platform. In addition to providing complete visibility, IOA detection and guided remediation of control plane threats, Falcon Horizon improves investigation speed by up to 88% by leveraging insights based on cloud attack patterns, behavioral analytics and the MITRE ATT&CK® framework, and by using over 50 out-of-the-box IOA policies created to eliminate noise and stop breaches.

Learn more

.  
Leading the Way: Sessions with CrowdStrike Executives 
CrowdStrike thought leaders presented on the following topics at RSA Conference 2021:
Hacking Exposed: Next-Generation Tactics, Techniques and Procedures (Keynote).

CrowdStrike CTO Mike Sentonas discussed the latest TTPs of today's cyber adversaries and what to expect in the near future. He also covered the increasing sophistication of ransomware and held a live demo of how adversaries are "living off the land" to prepare an environment for malicious activity.

Total Security: Investigative Perspectives from Public to Private Sector.

CrowdStrike CSO and President of Services Shawn Henry was one of three former federal agents who now lead world-renowned, private-sector cybersecurity investigative teams who shared how their work on the front lines of counterintelligence and counterterrorism has shaped their views on "total security" practices, including protecting the 360-degree attack surface encompassing virtual, IT, operational and physical security. CJ Moses, deputy CISO of Amazon Web Services, and Mary Galligan, managing director of Deloitte and former Special Agent in Charge of Cyber and Special Operations for the FBI, joined Henry.

Ransomware Threat Landscape. 

CrowdStrike SVP of Intelligence Adam Meyers reviewed ransomware's dominance as a threat to enterprises across geographic regions and business verticals in 2020 and explained what we can expect from threat actors in 2021.
Notching the Win: First "Race to Anywhere" RC Event
Race to Anywhere brought the excitement of CrowdStrike Racing to the virtual digital era and was a big hit with participants. We created a technology-infused RC track that allowed racers to drive custom-engineered RC vehicles truly remotely — from home, work, anywhere — on a physical track built in an 18,000 square foot space in Brooklyn (watch this video to learn more). Hosts Mike Van Steyn and Amanda Busick broadcast it all live with commentary, play-by-play and behind-the-scenes footage, guest interviews and more. Mike was especially thrilled to chat with special guest and racing legend Mario Andretti, who also provided opening remarks.
What's Coming Down the Track
Additional Resources

Related Content