Securing the Mac-Based Organization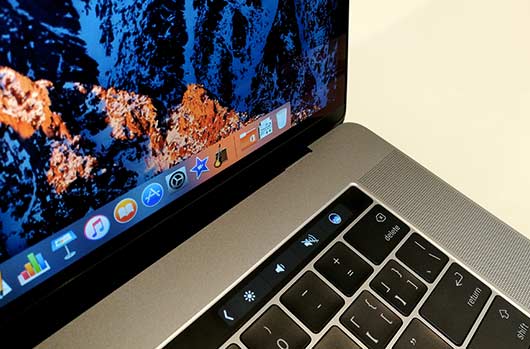 Though PCs still dominate the workplace, Macs continue to gain ground as the platform of choice for many organizations. As an indication of this growing Mac popularity, an article in Computerworld states that as of October 2016, IBM had 90,000 employees on Macs with a goal of having 100,000 members of its global workforce on the Mac platform by the end of that year. The reasons cited by IBM are the same as those given by many organizations that are either transitioning their entire workforce to Macs or giving their employees a choice. Among those reasons is the quality of the Apple OS, which currently requires fewer updates than Windows and is easier to manage. According to one IBM VP quoted in the article, they found that the Mac environment required hands-on management 104 fewer times than Windows. This translates into dollars for IBM, which claimed to be saving up to $535 per year on each individual Mac deployment. IBM also said it experienced a drastic reduction in help desk calls as a result of putting Macs into the hands of their employees.
These are compelling arguments for Mac adoption in the workplace, but an even stronger argument can be made when security enters the mix. Apple macOS has long enjoyed a reputation for being a more secure environment, partly due to the fact that it's not been the platform of choice for most businesses. Why would hackers target Macs when the assets they seek are in Windows environments?  Sadly, the security situation may be changing as criminal adversaries recognize that more organizations are moving to the Mac platform.
In fact, Mac security has been a hot topic lately and with good reason. Security vendors are now claiming that attacks targeting Macs are on the rise, though some critics will argue the vendors have a vested interest in propagating that belief, and Mac users themselves don't seem to be buying it. Spend time in a forum of Mac users and you'll get the impression that all that's needed is Mac's built-in protections and a little common sense. The mantra seems to be, "Macs don't get viruses," but the term "virus" is often used as a substitute for "malware."
Actually, a virus is a specific type of malware and it's true that a virus targeting Macs has yet to be found.  Unfortunately, that doesn't extend to the larger family of malware. In February 2017, PCWorld reported that new Mac malware targeting the U.S. defense industry had been found, and the likely adversary was Iran.  This is just one example, of course, but it's a significant one as it supports the notion that even if the Mac platform has enjoyed a relatively safe existence so far, things are unlikely to stay that way. It doesn't take a leap in logic to imagine a whole array of exploits aimed not just at disrupting defense capabilities, but at profiting financially by stealing corporate data — social security and credit card numbers, healthcare records, intellectual property and more. Add to this the fact that we are seeing more attacks leveraging OS vulnerabilities — including the macOS —  and you realize that it may not be long before Mac organizations are as big a target for sophisticated attacks as PC-based companies. And while you may want to switch so you can enjoy the reduced maintenance costs and other advantages the Mac platform offers, how can you ensure your organization's security in today's evolving threat environment? In order to take a deeper look at these and the other issues concerning Mac security, CrowdStrike is presenting a webcast, "Defending Against Threats Targeting the Mac Platform," on April 12.
During this webcast, we will share information about Mac's built-in security features, the trends developing in Mac-focused malware, and some of the attacks that could be successful against a Mac-based environment. We will also explain how the CrowdStrike Falcon® platform protects Mac environments with security that combines next-gen AV, including machine learning and behavioral analysis, advanced endpoint detection and response (EDR), and managed threat hunting. With Falcon onboard, Macs will be better equipped to defend against today's most complex threats, including unknown malware, advanced persistent threats (APTs) and exploits that leverage OS vulnerabilities.
Register today for the webcast: Defending Against Threats Targeting the Mac Platform.