Securing Your Business With the Cloud: The Sky's the Limit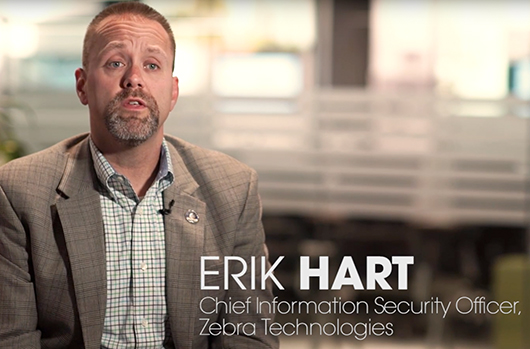 Note: Guest blogger Erik Hart is the CISO and director of IT risk management at Zebra Technologies Corp., but the views expressed in this column are his own.
The cloud can mean different things to different businesses. At Zebra Technologies, we define the cloud as any third-party "as-a-service" computer resource — including the software, infrastructure and other platforms we use to provide services or store and process data for the entire organization.
These resources include our information security solution, which enables our highly mobile workforce to do business where and how it needs to while giving us visibility into — and intelligence about— what's happening on our computing assets.
Is a cloud-based security model right for every company? That depends. I think it has far more benefits for companies whose workforces are extremely mobile because employees can be protected no matter where they are. The model is also ideal for those companies wanting to optimize operations and reduce the number of systems and servers to support.
Advantages of Cloud-Based Security
Moving information security services to the cloud, which we accomplished by deploying the the Crowdstrike® Falcon® platform, has absolutely transformed Zebra Technologies, most notably in three key areas.
First, the user experience here has improved significantly with the transfer of processes from individual machines to the cloud. That's because the Crowdstrike Falcon platform uses far less computing power and memory than traditional security solutions. It also provides peace of mind, especially for mobile users, knowing we have 100 percent visibility into even those assets not connected to the internal network.
Second, our technical support is greatly streamlined, because we can provide simple installation packages for a wide variety of assets worldwide. The Crowdstrike Falcon platform needs only a single, open protocol out to the internet to communicate with the CrowdStrike central operations center, making it very, very easy for us to deploy and manage.
And Zebra Technologies has been able to consolidate its security operations, allowing staff located worldwide to provide continuous support that's managed from the Crowdstrike Falcon platform's universal interface.
Considerations When Moving to Cloud Security
When considering a cloud-based security model, there are four important areas to review:
User Experience — Will moving security to the cloud improve user experience or the functional ability of security services in protecting assets?
Support — Can security staff enhance the support and visibility it provides to users as they work in various environments?
Risk Tolerance — Does the nature of the business, and the risk tolerance within the organization and its security team, allow for operations to exist in the cloud?
Operations — Will the cloud enable security services to operate more efficiently and effectively?
By answering these and other pertinent questions, you'll have a clearer understanding of whether moving security services to the cloud is right move for your organization.
Moving to the cloud was certainly the right move for Zebra Technologies. With the Crowdstrike Falcon platform, we empowered a more mobile, more flexible, more effective workforce. And we gave those employees peace of mind, letting them know that as a security organization, we're an enabling partner and not an adversary trying to prevent them from doing what's best for our business.
The Author
Erik M. Hart is CISO and director of IT risk management at Zebra Technologies Corp. With headquarters in Lincolnshire, Ill.,  Zebra Technologies is a global leader in enterprise asset intelligence, designing and marketing mobile computing, data capture, specialty printers, radio frequency identification products and real-time locating systems.
Watch Erik further discuss how the Crowdstrike Falcon platform helps Zebra Technologies in this video.