How to Set Yourself Up for Real XDR Success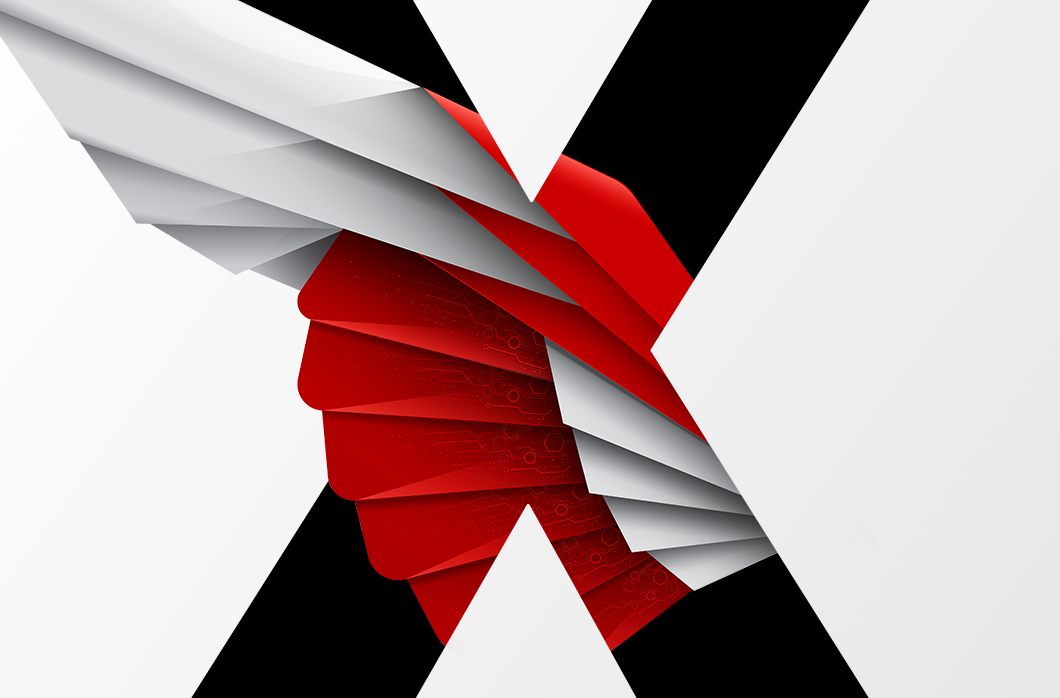 Extended detection and response (XDR) is all the rage these days. It seems like almost every security vendor now claims to offer XDR functionality. But are those claims based in reality? 
The fact is that many vendors have simply rebranded their legacy endpoint detection and response (EDR) products, or network detection and response (NDR) solutions, and/or security information and event management (SIEM) platforms as XDR solutions, sowing confusion in the market and setting up customers for disappointment. 
XDR is an evolution of EDR, not a rebranding exercise. A true XDR solution collects, correlates and analyzes security data from a wide variety of sources, separating the wheat from the chaff and delivering actionable insights to help you improve threat visibility across the enterprise, accelerate security operations and reduce risk. 
Why XDR, Why Now?
Today, many organizations rely on a collection of disparate security tools to identify and mitigate threats. In fact, according to a Ponemon Institute report, the average enterprise deploys 45 cybersecurity-related tools. These siloed security implementations are inherently inefficient and ineffective. 
Detecting, isolating and remediating security incidents is a resource-intensive, time-consuming and error-prone proposition involving multiple platforms and administrative interfaces. To get to the bottom of an issue, security analysts are often forced to manually sift through and piece together volumes of diverse alert and event data generated by different systems. 
It takes significant time and effort to filter out the noise, correlate data, construct timelines and identify the root cause of an issue. Yet the average breakout time — the time it takes an adversary with a foothold in your network to escalate privileges or take other actions to move laterally across your enterprise — is just 92 minutes.
To make matters worse, today's sophisticated threat actors know where to look for gaps in security silos. They can slip between defenses and move laterally across the network, flying under the radar for extended periods of time, lying in wait and gathering reconnaissance data for future attacks.
XDR solutions improve triage, investigation and threat hunting efforts, helping security organizations increase visibility and situational awareness, accelerate detection and response, and reduce operational cost and complexity. XDR does this by eliminating the inherent inefficiencies and vulnerabilities of conventional siloed security implementations by centralizing, normalizing, correlating and analyzing alert and event data from a variety of different enterprise security applications and systems. 
What It Really Means to Be an XDR Solution
A true XDR solution takes a holistic approach to threat detection and mitigation that streamlines data ingestion, analysis and workflows across the entire security stack, helping you stop threats wherever they exist.
Unlike a repurposed point product, a full-function XDR solution: 
Enables real-time threat detection, hunting and investigation across multiple technologies and domains 

Gathers, aggregates and normalizes threat data associated with

endpoints

, cloud workloads, network infrastructure and email

Uses artificial intelligence and machine learning to transform massive volumes of raw alert and event data into meaningful and actionable information 

Eliminates swivel-chair management, providing a single, unified console for the entire security ecosystem

Enables automated workflows to orchestrate and accelerate responses
A True XDR Solution Extends EDR Technology 
The endpoint is the foundation of a true XDR solution. All XDR telemetry — regardless of source — is anchored by corresponding endpoint events and their relation to them. Endpoints are where your users meet your network and applications, and they remain a primary target for attackers. Native endpoint telemetry is critical for detecting attacks and correlating data across domains. Thus, the strongest XDR solutions are rooted in EDR.
A true XDR solution enriches EDR data with the most relevant telemetry data from across the security ecosystem including:
Email security solutions

Network analysis and visibility (NAV) solutions

Identity and access management (IAM) solutions

Threat and vulnerability management solutions

Cloud security solutions

Operational technology (OT) and Internet of Things (IoT) security solutions

Secure web gateway solutions
Don't Be Fooled by Repurposed Point Products
Selecting the right XDR solution can be a real challenge. Legacy EDR, NDR and SIEM vendors are all trying to hang on to customers by repositioning their solutions as XDR. Here's a simple list of questions to help you separate the XDR contenders from the XDR pretenders and set your company on the path to success:
Is the solution built upon best-of-breed EDR technology and focused on threat management?

Does the solution ingest data from a variety of sources including network security, email security, identity management and cloud security solutions?

Does the solution consolidate and correlate threat data to help streamline detection and isolation?

Does the solution use artificial intelligence and machine learning to filter out noise, prioritize alerts and simplify security operations?

Does the solution let you take proactive, automated actions to accelerate mitigation and response efforts?

Does the vendor promote open standards and offer partnerships and integrations with other security and IT solutions?

Does the solution help security operations teams pinpoint and mitigate incidents more quickly and efficiently?
By selecting a true XDR solution, you can streamline your XDR journey and make the most of your technology investments.
Set Yourself Up for Real XDR Success With CrowdStrike 
CrowdStrike CROWDSTRIKE FALCON® XDR can help you supercharge detection and response across your entire security stack. With industry-leading endpoint protection at its core, CROWDSTRIKE FALCON® XDR synthesizes multi-domain telemetry to provide security teams with a unified, threat-centric command console. CROWDSTRIKE FALCON® XDR gives security professionals the information and tools they need to respond, contain and remediate sophisticated attacks — faster and more efficiently. 
CrowdStrike founded the CrowdXDR Alliance to help customers unlock the full potential of XDR. The CrowdXDR Alliance is working on establishing a universal XDR schema and taxonomy for sharing data between security tools and processes to help organizations unify threat detection and response, and streamline security operations. CrowdXDR Alliance members include industry leaders like Google Cloud, Okta, ServiceNow, Zscaler, Netskope, Proofpoint, ExtraHop, Mimecast, Claroty and Corelight.
Additional Resources
Related Content