When CrowdStrike Is #1, Our Customers Win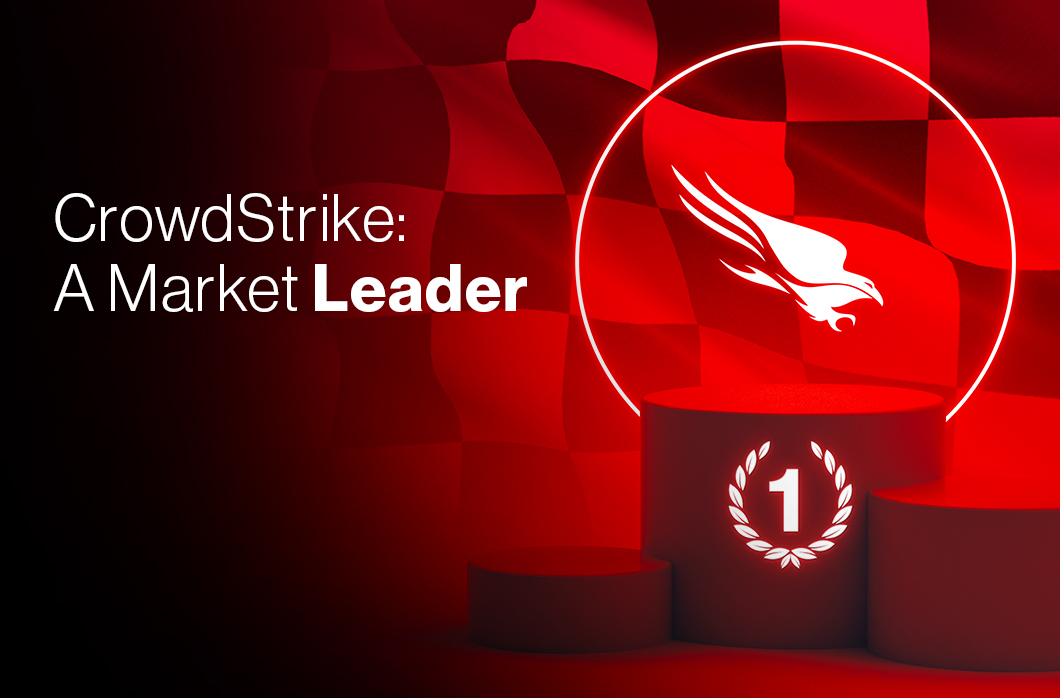 At CrowdStrike we're proud to be a cybersecurity market leader. We don't rest, we fight every day to be and stay #1 and I want to tell you why.
You probably know that CrowdStrike is a passionate supporter and proud partner of the Mercedes-AMG Petronas Formula One Team, in part because of the tight parallels between Formula One racing and cybersecurity. As our CEO and Co-Founder George Kurtz likes to say: Racing is about performance and execution, and the clock doesn't lie — it's all about results.
The same is true in cybersecurity. Because when it comes to staying ahead of the adversary and stopping breaches, every fraction of every second counts. This is why CrowdStrike strives every day to be a market leader, to be #1, so we can provide our customers with the platform, expertise and intelligence they need to keep their organizations moving forward. 
Because when CrowdStrike wins, our customers win. Here are just a few examples of how CrowdStrike being a leader and #1 helps our customers be attack-ready and increase their business resilience: 
At CrowdStrike, we know that being the market leader is more than just being the biggest company or having the best technology. It's about setting the direction for the industry, and more importantly, delivering the best outcomes for our customers. 
CrowdStrike: A Market Leader
Our First #1: Pioneering EDR 
CrowdStrike became the market leader and #1 with our pioneering concept of endpoint detection and response (EDR). Before EDR, organizations had to rely on legacy antivirus solutions that used signatures associated with specific types of malware, or manually search through a flood of endpoint telemetry to find a needle in a haystack. This meant they could only try to detect and prevent known attacks of similar types, which left them vulnerable as adversaries became ever more sophisticated in their attacks. 
CrowdStrike was founded with a focus on solving our customers' central problem, which was stopping the breach, not just malware. This pioneering approach not only helped stop advanced attacks that our competitors' products couldn't even see, but it led the cybersecurity industry into a completely new era. 
The transformation started 11 years ago with the building of the cloud-native CrowdStrike Falcon® platform and CrowdStrike Security Cloud, because only a cloud-native architecture could deliver the speed, scale and efficacy required to stop modern attacks. 
Continuing the revolution was the single, lightweight, smart Falcon agent — driven by artificial intelligence (AI) instead of signatures. This forever changed how security was delivered to and experienced by customers. For the first time, organizations could rapidly deploy security at scale, without requiring a reboot, and could deliver protection whether online or offline.  
This approach continues to serve our customers well, because CrowdStrike Falcon is a generational platform that provides them with performance, protection and value, the likes of which have never before been seen in security.  
Leading the Market Forward Again: Evolving EDR into XDR
Building upon our dominance in EDR, CrowdStrike continues to drive the industry forward. Being a market leader comes with responsibility — to our customers and to the industry as whole. When it comes to extended detection and response (XDR), we've seen many in the industry focus more on hype than actually delivering technology that solves customer problems. Leadership is about helping customers move beyond the hype and finding solutions to their problems. 
XDR is a philosophy that applies a modern approach to the challenge of correlating data across all key security domains to extend detection, investigation and response across the entire enterprise. But XDR has to be rooted in the industry's best EDR. As Forrester has stated: "Good XDR lives and dies by the foundation of good EDR." We believe this is because the endpoint is the epicenter of risk and generates nearly 80% of your most valuable security data. 
Security protection needs to extend beyond the endpoint — that's the promise of XDR. With Falcon Insight XDR™, we're delivering faster and more accurate detections to help customers stop breaches earlier in the kill chain to reduce their impact. CrowdStrike is focused on helping security teams respond with speed, intelligence and intent. Today, CrowdStrike has approximately 20,000 customers leveraging our platform for XDR use cases by extending the aperture of detection and response beyond the endpoint to find and stop the most sophisticated attacks. 
But being a leader isn't just about being #1 at a point in time, it's about continuing to push the industry forward. This is one of the big reasons that I joined CrowdStrike — the company has a legacy of disrupting the status quo and never being satisfied with just "good enough." The same approach that CrowdStrike took to disrupt legacy AV and pioneer EDR is leading the industry forward on XDR. It's this same approach that will move the industry forward once again by bridging the gap between security and IT. 
CrowdStrike Falcon: A Generational Platform to Solve Security and IT's Data Challenge
I've spent a career in the security and IT industry, and one thing has become clear over the years — that both security and IT teams struggle with operationalizing data. They both generate massive amounts of data, but they have no solution for putting it all together in a way that can jointly solve security and IT use cases in a way that benefits both domains. 
Security teams need data in real time, with the right context to rapidly detect and respond to attacks. They need data to understand the organization's risk profile, vulnerabilities and optimal path to improving their security posture so they can prioritize new patches and configurations to stay ahead of attacks. These security changes can have a significant impact on productivity, which has a direct impact on IT.  To drive the business forward, IT needs to operationalize data to gain visibility into the assets and identities they have to manage and to minimize service and productivity disruption as security configuration changes are made and patches are applied. 
Solving this challenge in a new way with a generational platform that will transform security and IT is why I'm so excited about being part of CrowdStrike. It starts with the CrowdStrike Falcon platform and its ability to ingest and correlate both security and IT events at scale. 
For example, this is how CrowdStrike is driving the convergence of security and observability. By combining security data with observability data like event information, performance information on systems and processes and more, our customers can get more context and insight into issues that concern both security and IT, like the performance and state of a system or asset, along with the risk profile of the same asset or system based on its potential exposure. This empowers customers to be more proactive in assessing and mitigating risk, and in understanding the impact of security on your business as a whole. 
We will continue to leverage our unique approach to data into other areas of security as well as IT, empowering security and IT teams to work closer together to both understand system and organizational health AND improve operational performance. It will power your business. It will power your customers. It will help your business be more resilient to attacks and stay ahead of adversary tactics. 
Put simply, it will protect and power your productivity. 
Maintaining Our Lead into the Future: the Race to #1
When it comes down to it, our customers are the reason why we fight to be #1. Because all of our awards and recognition mean nothing unless you can benefit — by being able to protect your people, your business and your future.
Additional Resources
Related Content