Le principali tecniche di attacco al cloud e come difendersi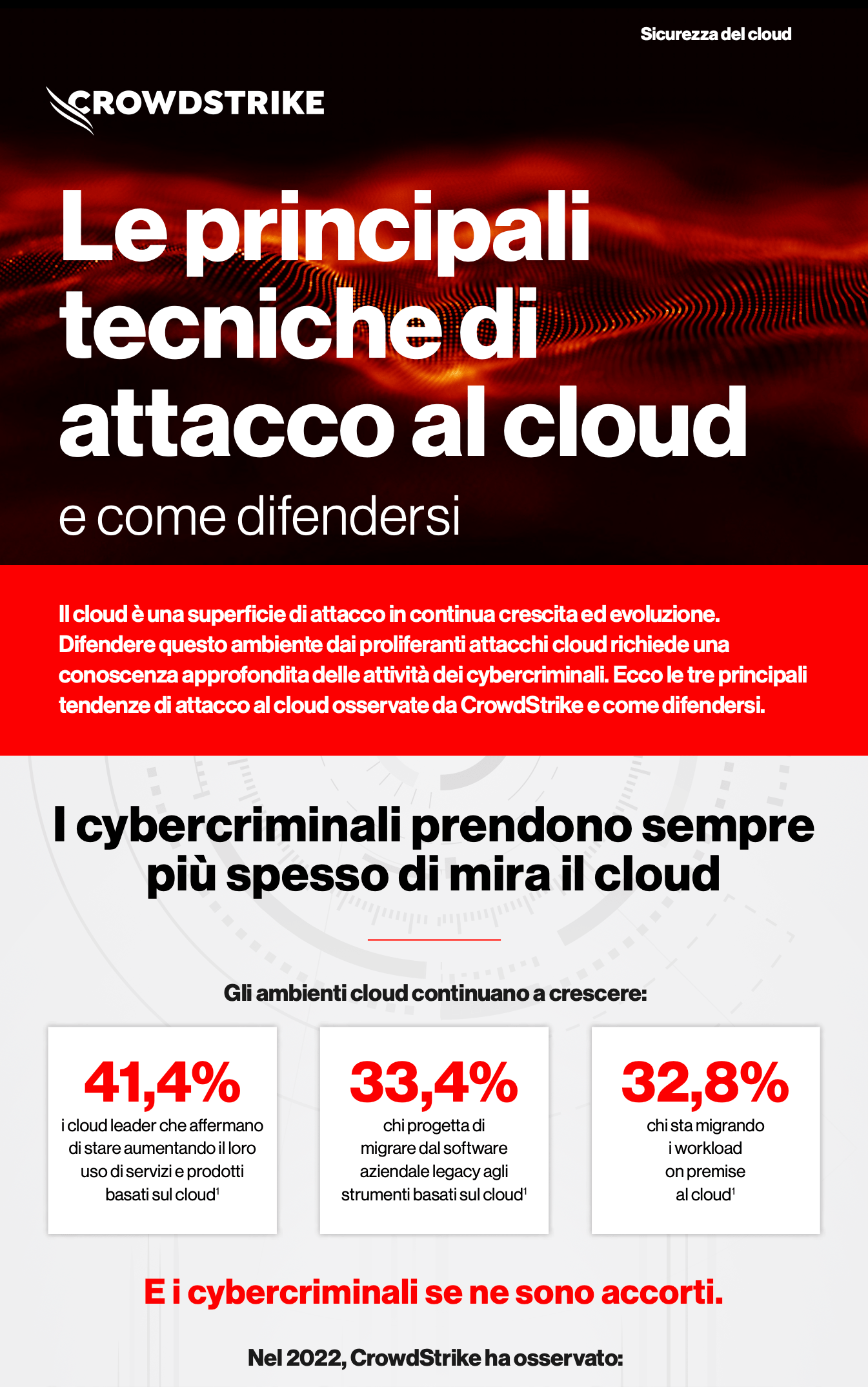 Gli ambienti cloud continuano a crescere e i cybercriminali se ne sono accorti.
I cybercriminali sono esperti del cloud e affinano le loro tattiche per abusare dei servizi cloud e sfruttarne le vulnerabilità. Difendere il tuo ambiente cloud da attacchi sempre più frequenti richiede una conoscenza profonda delle attività dei cybercriminali. Questa infografica rivela le tre principali tendenze di attacco nel cloud per aiutarti a difenderti.
Discover More at our

Resource Center
For technical information on installation, policy configuration and more, please visit the CrowdStrike Tech Center.
Visit the Tech Center