Infografica Nessun posto dove nascondersi Report sul threat hunting di Falcon OverWatch 2022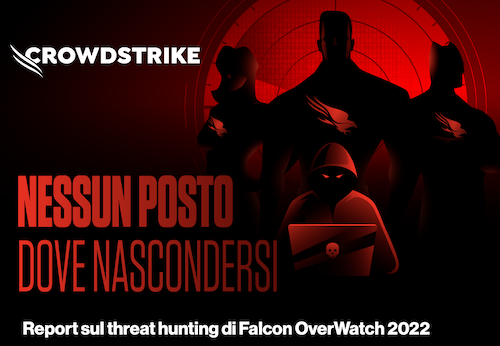 Ogni anno, il team proattivo di threat hunting 24/7 di CrowdStrike, Falcon OverWatch™, pubblica i risultati e l'analisi tecnica che illustrano le nuove e prevalenti abilità operative degli avversari e le tendenze emergenti in materia di intrusioni che il team ha scoperto durante il precedente periodo di 12 mesi, dal 1° luglio 2021 al 30 giugno 2022. Nell'ultimo anno, in particolare, OverWatch ha osservato cambiamenti sorprendenti nel modo in cui gli attaccanti progettano e distribuiscono i loro attacchi per conseguire risultati efficaci.
Discover More at our

Resource Center
For technical information on installation, policy configuration and more, please visit the CrowdStrike Tech Center.
Visit the Tech Center