Esposizione Dell'open, Deep, Dark Web E Oltre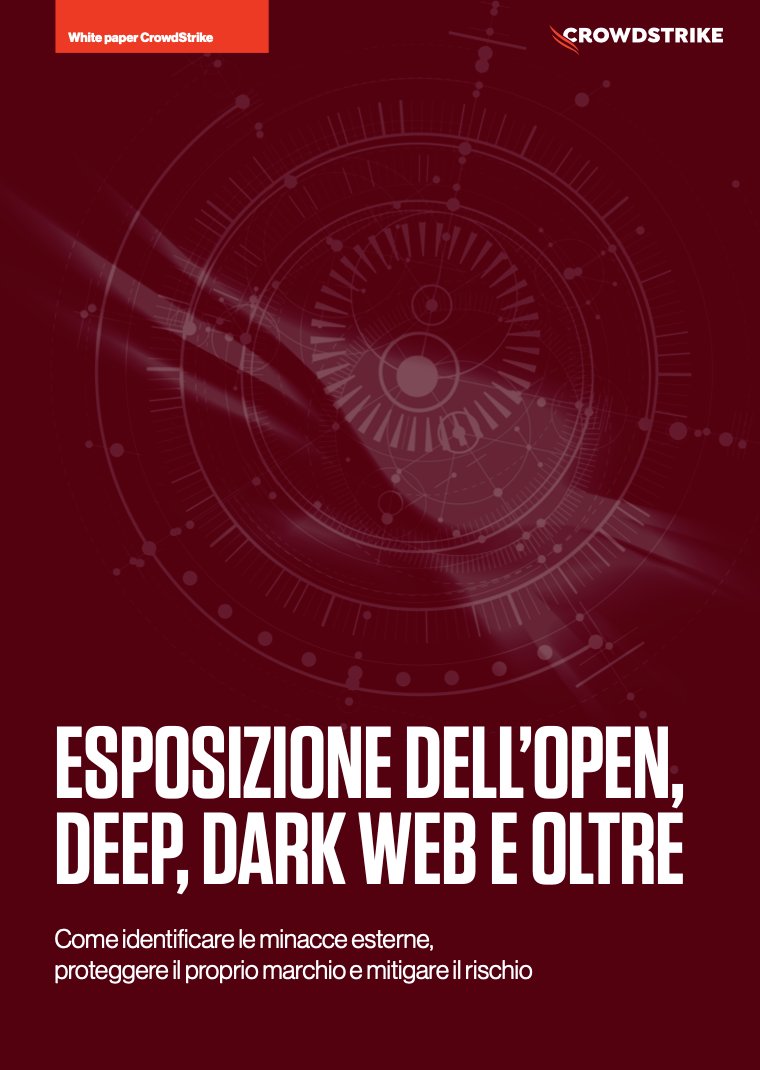 Esposizione Dell'open, Deep, Dark Web E Oltre
L'eCrime è un affare d'oro. Scopri come gli aggressori di oggi vantano una solida economia sommersa e hanno a disposizione un vasto ecosistema.
Principali argomenti trattati:
Differenze tra open, deep e dark web
Tattiche comuni utilizzate dagli avversari per eludere il rilevamento e creare scompiglio
Modi in cui puoi rilevare proattivamente frodi, campagne di phishing e altre minacce online che prendono di mira la tua azienda
Discover More at our

Resource Center
For technical information on installation, policy configuration and more, please visit the CrowdStrike Tech Center.
Visit the Tech Center