Ransomware - A Growing Enterprise Threat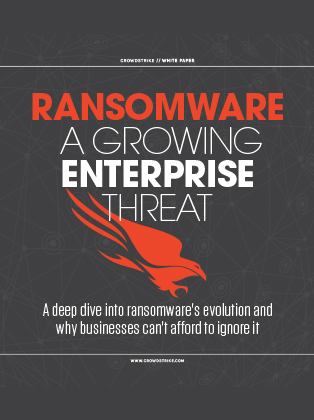 A deep dive into Ransomware's evolution and why the Public Sector can't afford to ignore it
The global WannaCry Ransomware attack that recently struck enterprises across multiple continents is a grim reminder of how prevalent these cyberattacks have become. Adversaries are not only launching ransomware attacks against a wide range of industries, they are consistently evolving their tools, tactics and procedures (TTPs) to foil your enterprise's best cybersecurity strategies. A white paper, "Ransomware, a Growing Enterprise Threat," offers in-depth analysis of what ransomware is and explains why the public sector can't afford to ignore this increasingly challenging cyber threat.
Download this whitepaper to learn:
The evolution of Ransomware and why the public sector is being targeted more frequently
How perpetrators tactics and targets are evolving to maximize profits
Best practices for protecting your enterprise from becoming a victim of Ransomware
Discover More at our

Resource Center
For technical information on installation, policy configuration and more, please visit the CrowdStrike Tech Center.
Visit the Tech Center