RESPOND: BREACH SERVICES
CrowdStrike Services help you stop breaches, investigate incidents, and recover from attacks with speed and surgical precision.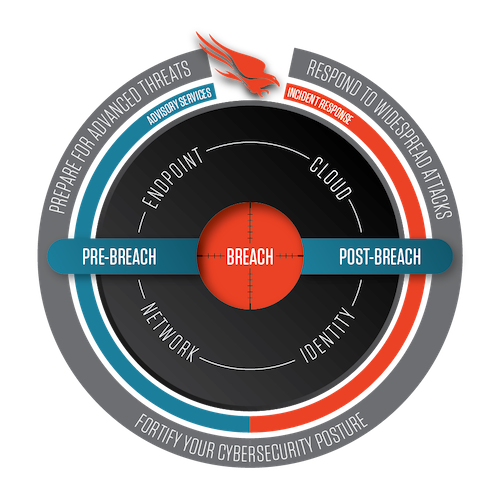 Service
Offerings
All Service offerings are available under a CrowdStrike Services Retainer, giving you the advantage of standby access to security consultants and expertise to respond to a breach, enhance your security practices and train your security teams.
What Our
Customers Say
Feedback from customer engagements on the front lines of incident response and proactive cybersecurity.
Incident Response
"The CrowdStrike team is highly competent and customer focused. Both the Services and technology delivered on the promises made to us during the sales engagement."
Manufacturing: Husco International
Eric Hanson - Global Vice President, Information Technology
Incident Response
"The team assembled for our forensic assessment engagement was outstanding. From project management to technical engagement. Everyone was exceptional."
Healthcare: LCMC Health
David Gates - Director, Technology Operations
Endpoint Recovery
"There is nothing like Endpoint Recovery Services on the market right now. Endpoint Recovery Services fills the vital need for an efficient and light-weight suite of protection and remediation services with the world-class tools deployed by CrowdStrike."
Law Firm: Lewis Brisbois Bisgaard & Smith LLP
Christopher E. Ballod - Partner
Compromise Assessment
"Provide excellent support during and after the assessment. "
Manufacturing: Eaton
Jason Koler - Senior Manager, Cyber Security Incident Response
Endpoint Recovery
"CrowdStrike's Services team helped us through a very tense recovery situation with professionalism and courtesy."
Public Sector: City of Knoxville
Mark Parker - Chief Technology Officer
Compromise Assessment
"It's rare that a vendor does more than they promise - CrowdStrike does! "
Manufacturing: Patrick Industries
Jonathan Beatty - Director of IT
Incident Response
"The CrowdStrike IR team's customer service is exceptional, attention to detail and time spent on ensuring that the requirement is met, at all times."
Manufacturing: SIG plc
Carl Baron - CISO
Services Retainer
"The CrowdStrike IR Retainer delivers a very thorough and well defined onboarding process to ensure maximum value from the services."
Distribution: SiteOne Landscape Supply
David Black - CISO