EBook: CrowdStrike Incident Response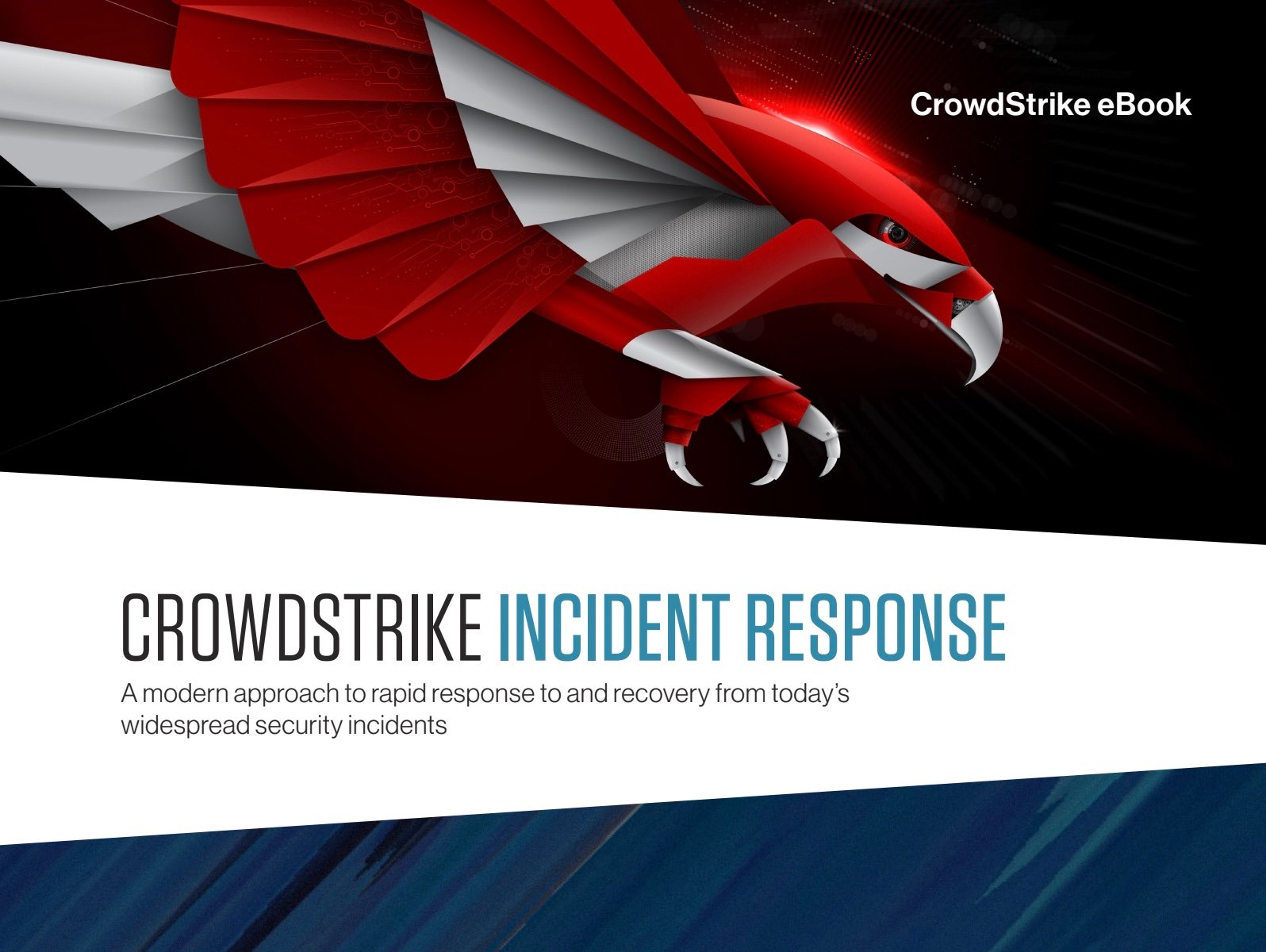 A modern approach to rapid response to and recovery from today's widespread security incidents
This eBook examines the seven key ingredients of an effective and rapid response to sophisticated, widespread ransomware attacks. It explores how the IR process has evolved in recent years, the value each ingredient contributes to a successful IR engagement, and the effective continuous cycle this updated approach creates when a client is able to achieve a "gold standard" level of protection to detect threats in less than one minute, investigate incidents in less than 10 minutes, and remediate a breach within 60 minutes.
This is what it takes to effectively and efficiently respond to breaches against today's sophisticated attacks:
Immediate Threat Visibility
Active Threat Containment
Accelerated Forensic Analysis
Real-Time Response and Recovery
Enterprise Remediation
Threat Hunting and Monitoring
Managed Detection and Response
Discover More at our

Resource Center
For technical information on installation, policy configuration and more, please visit the CrowdStrike Tech Center.
Visit the Tech Center