Infographic: CrowdStrike Incident Response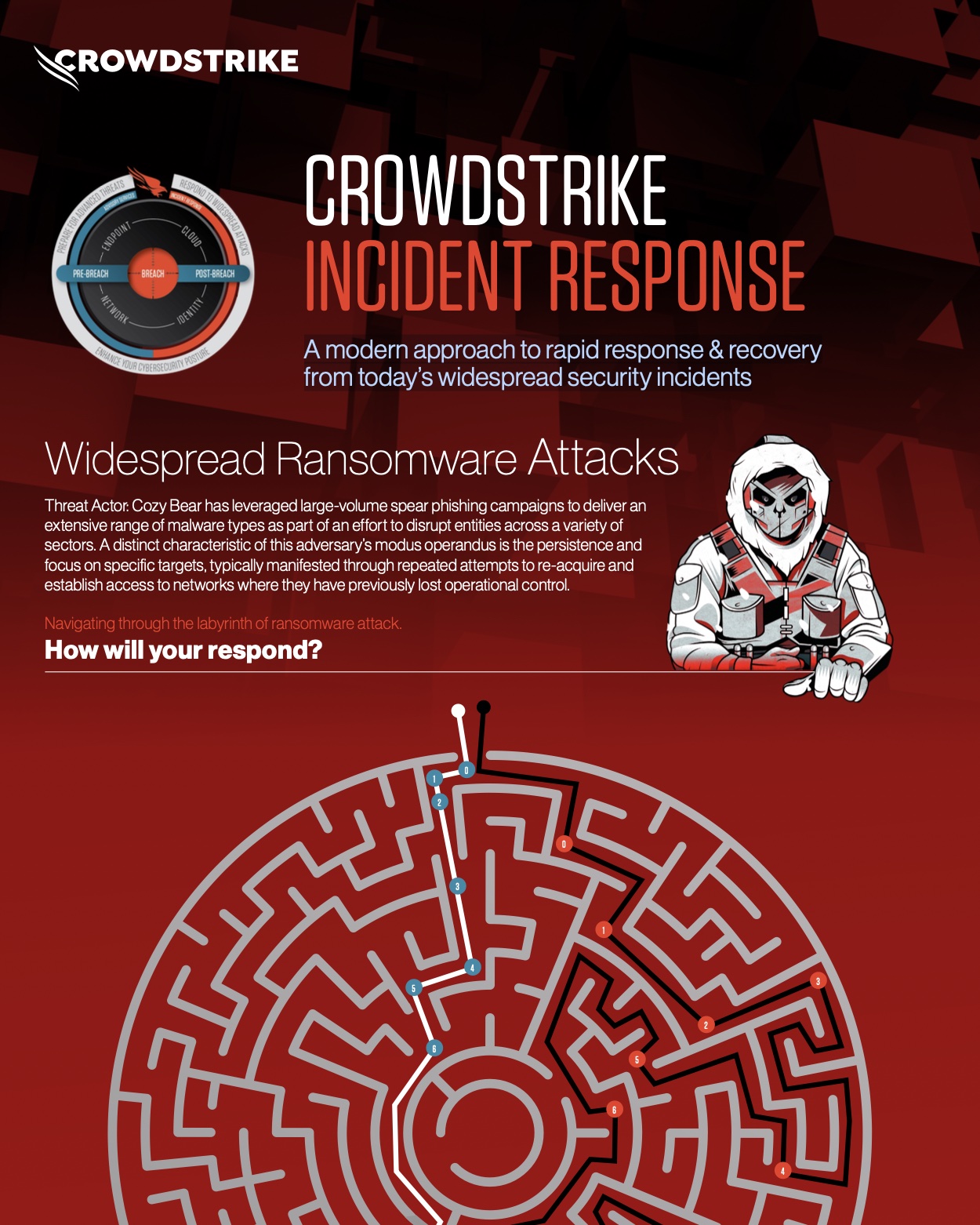 A modern approach to rapid response and recovery from today's widespread security incidents
Navigating the best path through the labyrinth of a widespread ransomware attack will determine the organizational impact and recovery cost to the business.
How will you respond?
Using an intelligence-led, rapid recovery approach based on immediate threat visibility to the full threat context.
or
Using a traditional recovery approach that lacks visibility and defaults to reimaging and rebuilding every system touched by the threat actor.
View this infographic to understand the value of the CrowdStrike approach to Incident Response.
Discover More at our

Resource Center
For technical information on installation, policy configuration and more, please visit the CrowdStrike Tech Center.
Visit the Tech Center