Incident Response & Proactive Services Retainer Data Sheet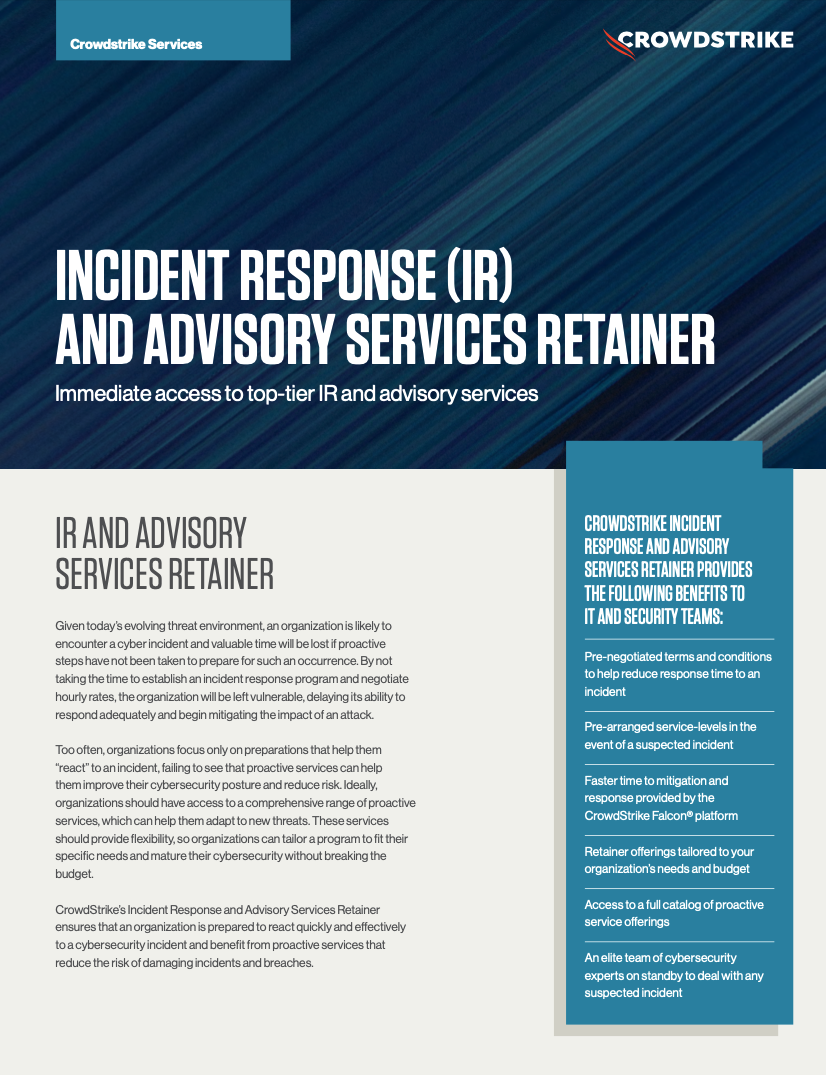 IR and Proactive Services Retainer
Immediate access to top-tier IR and proactive services Given today's evolving threat environment, an organization is likely to encounter a cyber incident and valuable time will be lost if proactive steps have not been taken to prepare for such an occurrence. By not taking the time to establish an incident response program and negotiate hourly rates, the organization will be left vulnerable, delaying its ability to respond adequately and begin mitigating the impact of an attack.
Discover More at our

Resource Center
For technical information on installation, policy configuration and more, please visit the CrowdStrike Tech Center.
Visit the Tech Center